Meeting with the delegation from Mekong University
Wednesday - 01/06/2016 22:57
On May 27th, 2016, Assoc. Prof. Dr. Hoang Anh Tuan (Vice Rector of Social Sciences and Humanities) met and worked with the delegation from Mekong University led by Dr. Nguyen Thanh Dung (Vice Rector). Also at the meeting were representatives of the Faculty of Literature, Faculty of Vietnamese studies and languages and Office for Academic Affairs.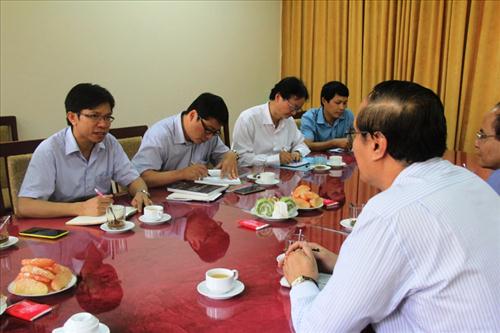 At the meeting, Assoc. Prof. Dr. Hoang Anh Tuan (Vice Rector of USSH) made a brief introduction on the history USSH as a leading training institute of social sciences and humanities in Vietnam. The university has more than 10,000 students at different levels, more than 500 faculty members and staff and international relations with over 200 universities worldwide. Its Faculty of Literature is one of the leading establishments in Vietnam that specializes in teaching and researching Vietnamese literature , including folk and contemporary literature, Sino-Nom, literary theory, arts studies, Chinese literature, etc ... Faculty of Vietnamese studies and language is one of the leading institutions in Vietnam that teaches Vietnamese language and culture to foreigners and has more than 45 years of tradition.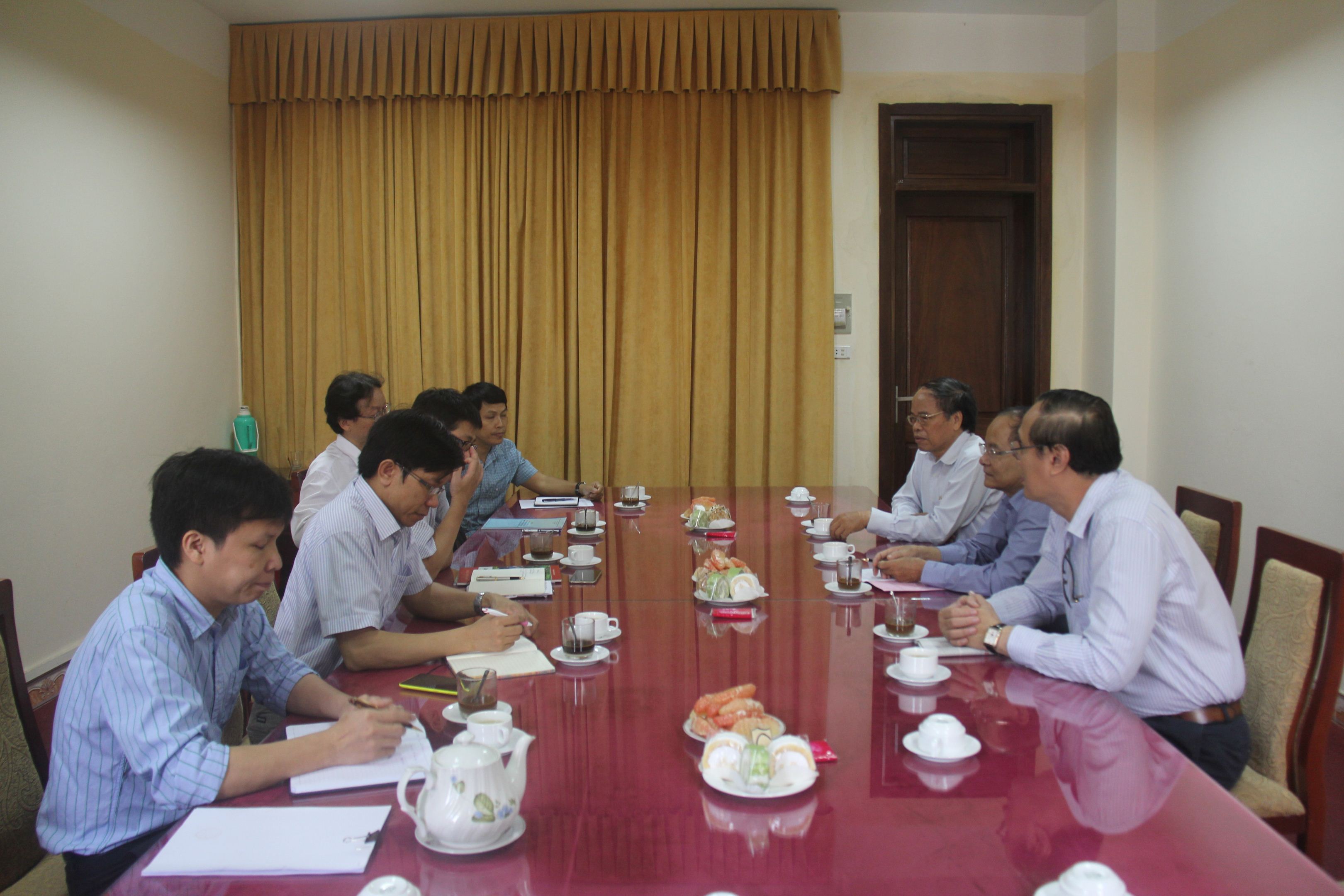 On behalf of the Mekong University, Dr. Nguyen Thanh Dung thanked USSH for its warm reception and expressed his desire for promoting cooperation between the two sides. Dr. Nguyen Thanh Dung suggested two ideas for cooperation: 1) Co-train research fellows in Vietnamese Literature with an emphasis on Southern Vietnamese literature. To start with, Mekong University is going to have 4 graduates enroll in the USSH's doctoral program in literature. 2) Organize short-traning courses for lecturers that teach Vietnamese language for foreigners, first of all for Laotians in Vietnam. Dr. Nguyen Thanh Dung said USSH and Mekong University's fruitful bilateral cooperation will strengthen the relations between Northern and Southern Vietnamese universities.
In response, Dr. Hoang Anh Tuan said USSH would commit to best facilitating the implementation of the above suggestions. Faculty of Literature and Faculty of Vietnamese studies and language  will be mainly responsible for coordinating and implementing the specific steps. The Office for Academic Affairs will assist the two sides with administrative procedures.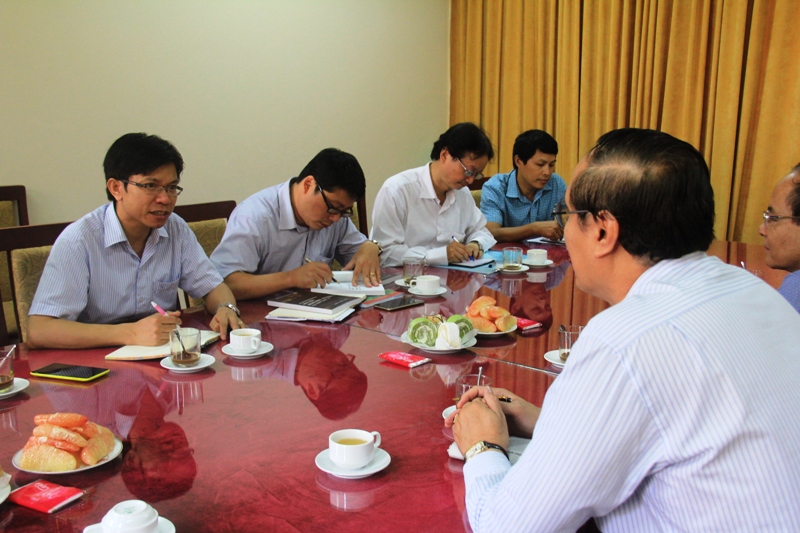 Mekong University was founded pursuant to the Decision No. 04/2000/QĐ-TTg dated 05 January 2000 by the Prime Minister. This is the first self-funded and non-public university in the Mekong Delta with the modern facilities located in the area of over 22 hectares. After 11 years of continual development, Mekong University has become prestigious for its noteworthy contribution to the field of education and training. It currently has 8 faculties and 15 divisions.