Meeting with the Deputy Chief of Mission of the Embassy of the Republic of Singapore in Vietnam
Monday - 24/08/2020 04:12
On August 21st, 2020, Prof.Dr Pham Quang Minh (USSH's Rector) had a work meeting with Mr. Tan Weiming (Deputy Chief of Mission of the Embassy of the Republic of Singapore in Vietnam). Also present at the meeting were the representatives of USSH's Office for Cooperation and Development and the High School for Gifted Students in Social Sciences and Humanities.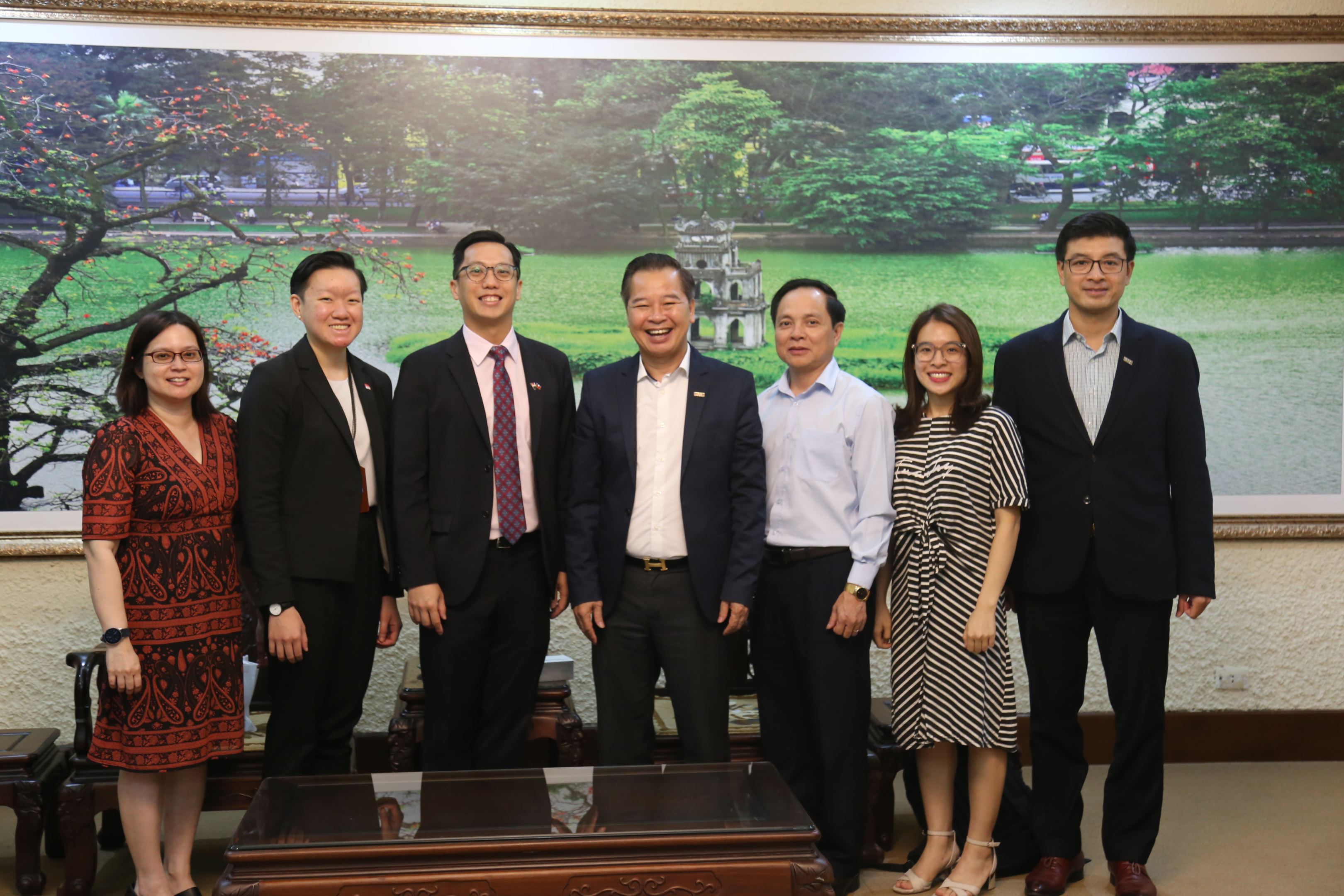 At the meeting, Prof. Dr. Pham Quang Minh and Assoc.Prof.Dr. Nguyen Quang Lieu introduced the High School for Gifted Students in Social Sciences and Humanities to Mr. Tan Weiming. The School was officially established in October 2019, becoming the first high school to train the elite students in social sciences and humanities in Vietnam. In addition to its specialized subjects, the High School also pays attention to teaching foreign languages and the necessary skills and qualities, so in the future students can adapt to their study and work environments. The School also implements the policy of internationalization, aiming to develop relationss and linkages with the advanced partners in the world.
Mr. Tan Weiming highly appreciated the policy of internationalization pursued by USSH and the High School. He said the Embassy of Singapore in Vietnam is willing to support the High School for Social Sciences and Humanities in connecting with other high schools from Singapore, seek scholarship opportunities, and implement short-term and long-term exchange programs. When the Covid-19 pandemic has subsided, the Embassy will jointly organize an event aimed at introducing the education system and institutions in Singapore.
After the meeting, Assoc.Prof.Dr. Nguyen Quang Lieu invited Mr. Tan Weiming to have a general look at the facilities, campus and classrooms of the School so as to devise the plans for cooperation.