Opportunities and challenges over intellectual property rights as Vietnam enters international trade
Monday - 21/12/2015 22:25
On December 18th 2015, University of Social Sciences and Humanities (USSH) held a workshop titled "Opportunities and challenges over intellectual property rights as Vietnam enters international trade"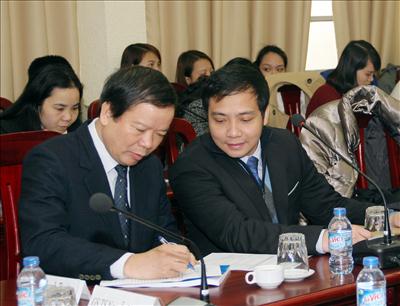 Participating in the workshop were scientists and managers from universities, research institutes and State agencies on intellectual property rights, businesses and owners, etc.
In the opening session, Assoc. Prof. Dr Tran Van Hai (Dean of the Division of Intellectual property Rights, Faculty of Management Science, USSH) presented his keynote paper.
According to his paper, Vietnam joined WTO in 2007, but until now, its reforms and integration are still relatively slow. After being admitted into the Trans-Pacific Partnership on October 4th, 2015, Vietnam is more equipped to make a leap forward in its reforms so as to create a genuine market economy and develop a truly competitive economy.
Thanks to the scale of TPP's member economies and its stipulations for economic liberalization, the admission into TPP creates ample opportunities for Vietnam to raise its economic status at least in Southeast Asia, both in terms of economic and trade growth and FDI growth. However, Vietnam currently faces enormous challenges, among which the challenges concerning intellectual property rights posed by TPP are more arduous compared to those of WTO. For example, the imperative and increased level of protection over intellectual property rights related to inventions, copyrights and brand names may cause drug prices to ascend, causing burden to the medical industry of a still developing country such as Vietnam. In addition, the biologically-oriented protective measures over intellectual property rights may cause a significant increase in the prices of agricultural products such as veterinary medicine and fertilizer, leading to heightened prices and diminished efficiency of agricultural products in general.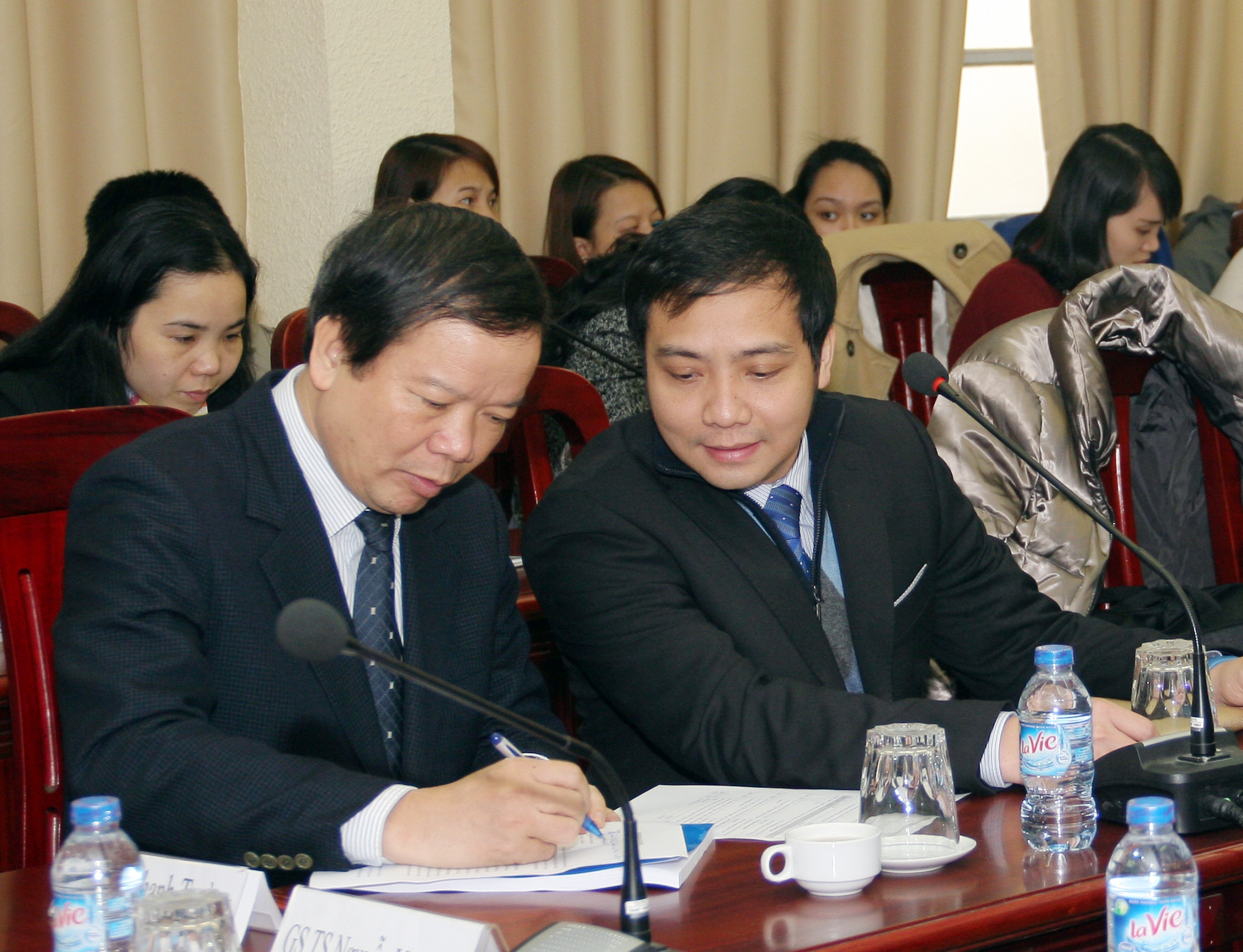 Assoc. Prof. Dr Nguyen Van Kim and Dr. Dao Thanh Truong at the workshop
The paper emphasized: in terms of economic reforms and growth, a deeper integration into the international economy cannot be stressed enough. What matters is how Vietnam deals with the opportunities and challenges over intellectual property rights so that it can make the best out of its way into the international trade.
The main issues discussed at the workshop include:
Theoretical issues pertaining intellectual property rights in international trade;
Experiences in the protection and implementation of intellectual property rights from developed nations;
The protection and implementation of intellectual property rights in Vietnam during the integration into international economy;
The opportunities and challenges over intellectual property rights for Vietnam in international trade;
The solutions to utilize the opportunities and respond to the challenges over intellectual property rights during international integration for Vietnam;
Others issues associated with the protection and implementation of intellectual property rights.