Working with Toyota Fund
Wednesday - 16/04/2014 05:45
On May 14th 2013, Assoc. Prof. Dr Nguyen Van Kim (vice rector of USSH) had a meeting with Mr Ken Aoo (representative of Toyota Fund) (Japan). There were also representatives of USSH's Faculty of Sociology, Faculty of Psychology, Office for International Affairs and Programs, and Faculty of Oriental Studies at the meeting.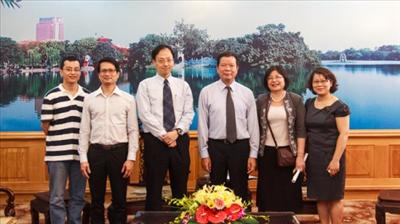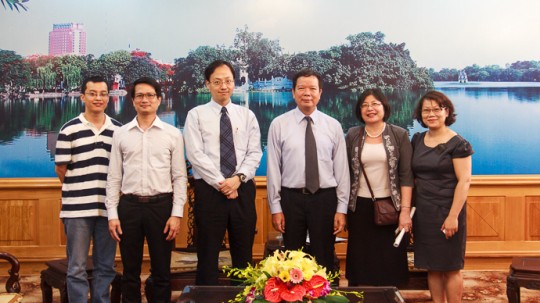 Mr Ken Aoo introduced about the Toyota Foundation 2013 International Grant Program through 3 principal research themes with grants for 5 prioritized countries: Indonesia, Japan, Philippines, Thailand, and Vietnam. Representatives of the faculties directly discussed with Mr. Ken Aoo on research and grant strategies and opportunities for multidimensional collaborative activities.
At the end of meeting, Prof. Dr. Nguyen Van Kim said USSH would like to take part in the Toyota Foundation 2013 International Grant Program and will request its units to prepare related documents as soon as possible according to respective regulations.