https://ussh.vnu.edu.vn/en/news/activities/more-than-300-new-doctors-and-masters-receive-their-degrees-13233.html
https://ussh.vnu.edu.vn/uploads/ussh/news/2015_12/more-than-300-new-doctors-and-masters-receive-their-degrees26122015113001.jpg
Participating in the ceremony were Prof. Dr. Nguyen Van Khanh (Rector of USSH), Assoc. Prof. Dr Pham Quang Minh (Vice Rector of USSH), deans of the faculties and supervisors, and more than 300 new Doctors and Masters.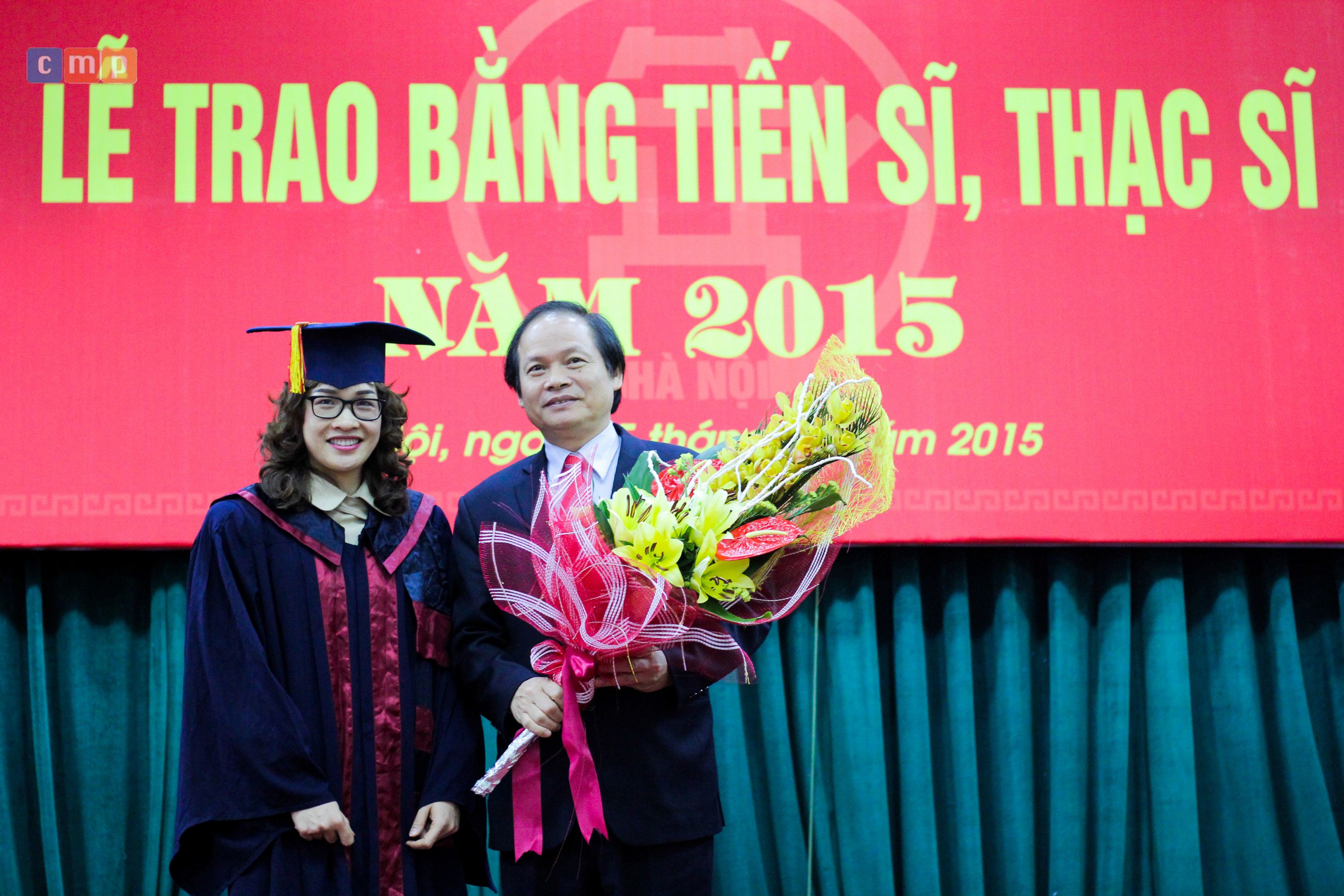 Prof. Dr Nguyen Van Khanh receives a ceremonial bunch of flowers
In his opening speech, Assoc. Prof. Dr Pham Quang Minh, on behalf of the Board of Leaders of the University, congratulated the new doctorate and master's degree holders. He said: "It is actually my wish now to wear the outfit you are in now. You are the center of the ceremony. You are honored and granted a degree at one of the most prestigious Vietnamese universities. This happiness, this pride will be forever ingrained in your life. I think there are many important events in life. It may be your first time at school, or your new day at school, or the day when you are married. But I'm sure that today, December 25th, on which you receive your master's and doctorate degrees from the Rector of USSH, never fades away. In the future you will surely be asked about where you graduated and where you received your doctorate and master's degrees. I think University of Social Sciences and Humanities will be a name to be remembered and cherished".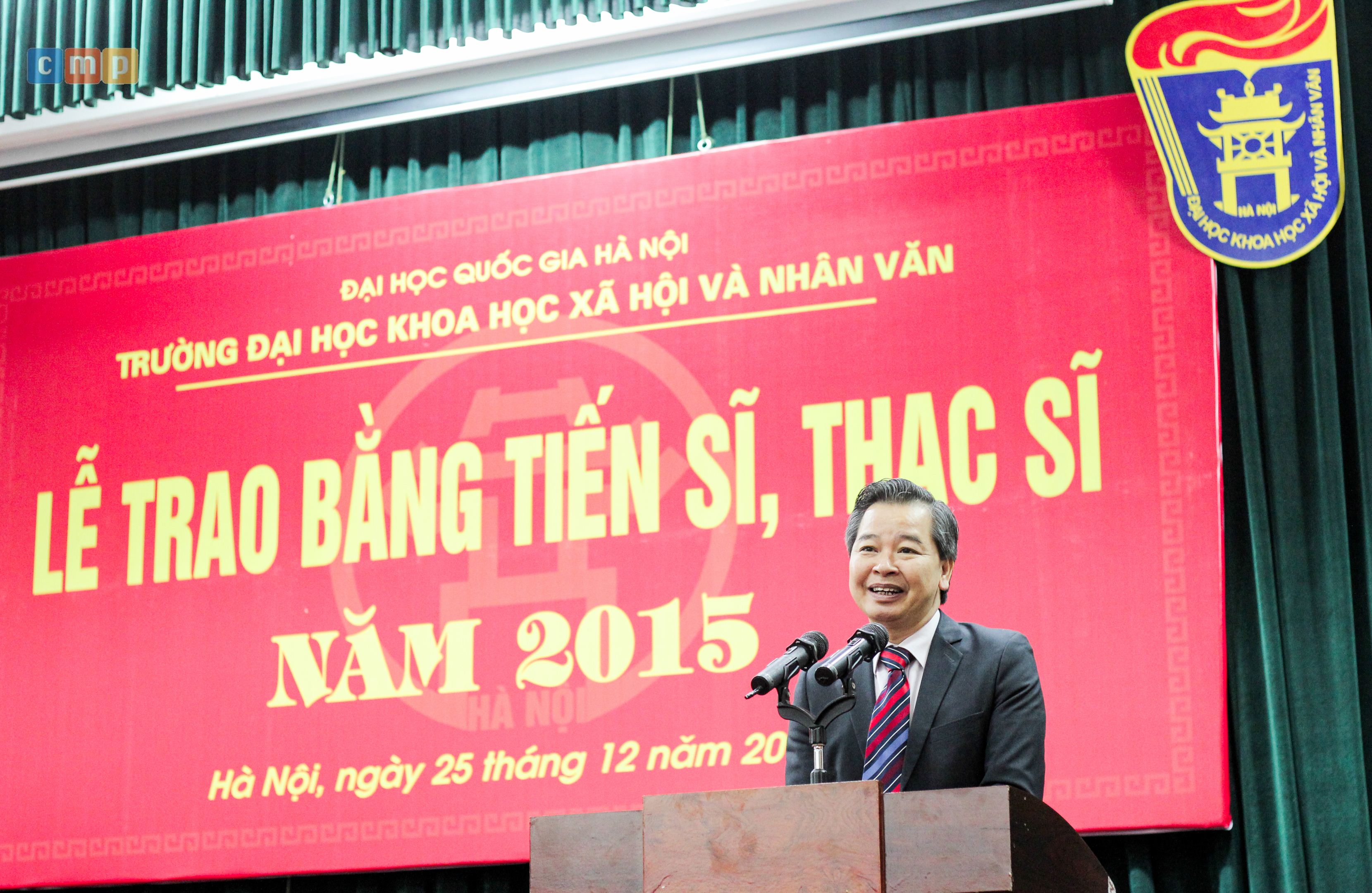 Assoc. Prof. Dr Pham Quang Minh speaks at the ceremony
Afterwards, Prof. Dr Nguyen Van Khanh, Assoc. Prof. Dr Pham Quang Minh and representatives of the faculties and divisions directly handed the 300 new graduates their degrees. In addition, 05 research fellows received certificates of excellence from the Director of Vietnam National University.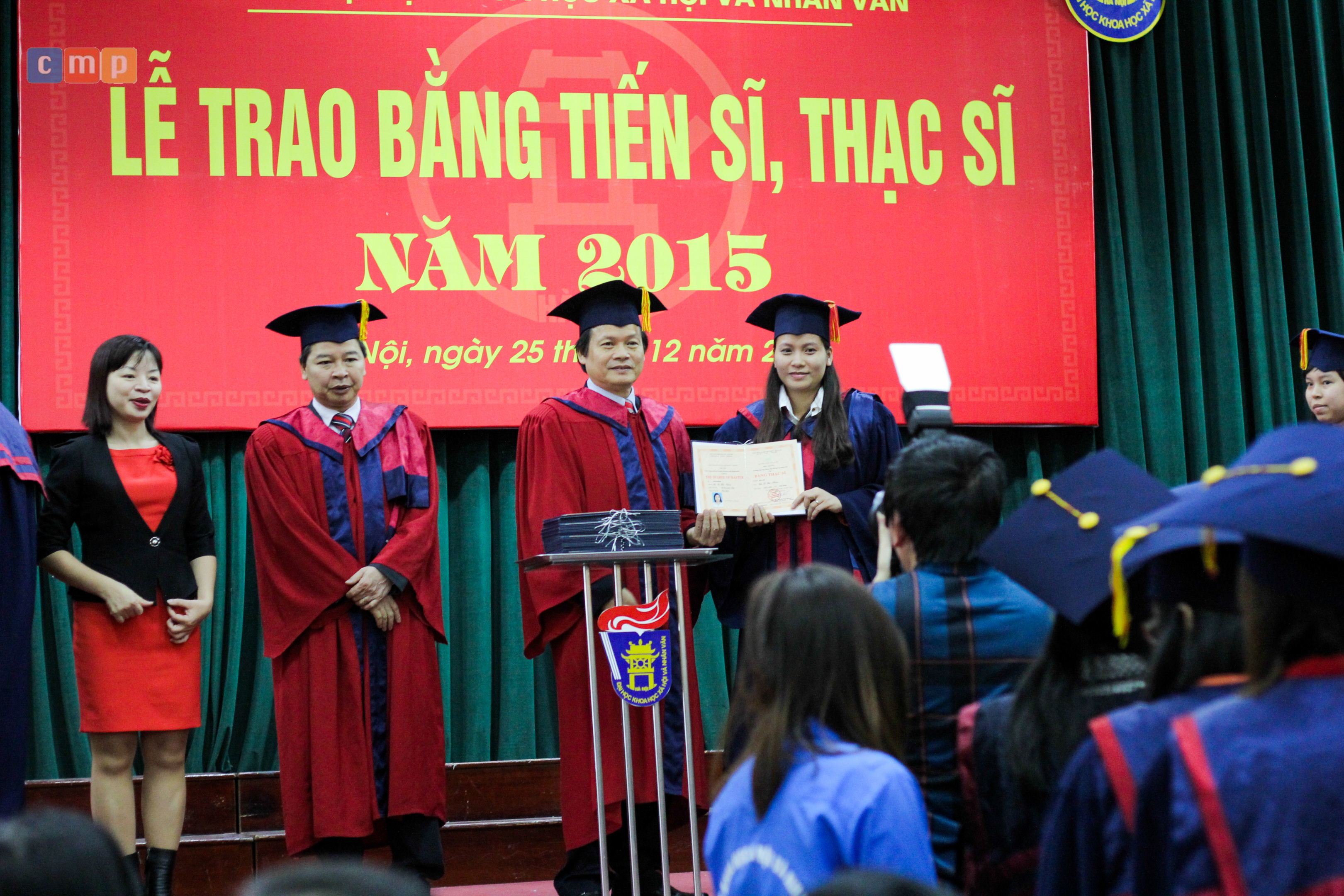 The new PhD and MA holders line up to receive their degrees from the Rector