https://ussh.vnu.edu.vn/en/news/activities/the-community-involvement-project-of-catholic-junior-college-and-tass-ussh-vnu-13165.html
https://ussh.vnu.edu.vn/uploads/ussh/news/2015_12/the-community-involvement-project-of-catholic-junior-college-and-tass-ussh-vnu17122015145955.jpg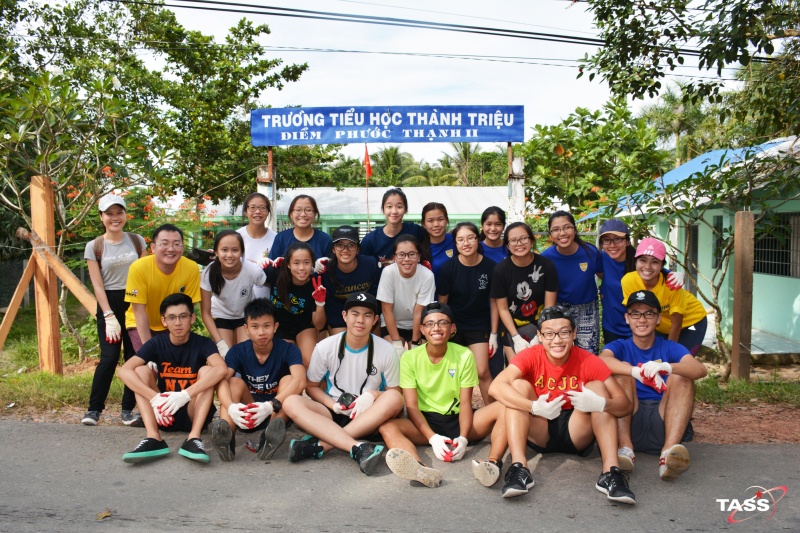 The community involvement project (CIP) of Catholic Junior College, Singapore happens at Thanh Trieu Primary School, Ben Tre province
The community involvement and cultural exchange program of Catholic Junior College, Singapore took part at Thanh Trieu Primary School, Phuoc Thanh II village, Thanh Trieu commune, Chau Thanh district, Ben Tre province. This was a project of building schools in poor areas of Vietnam, and experiencing life in another country for students from Singapore.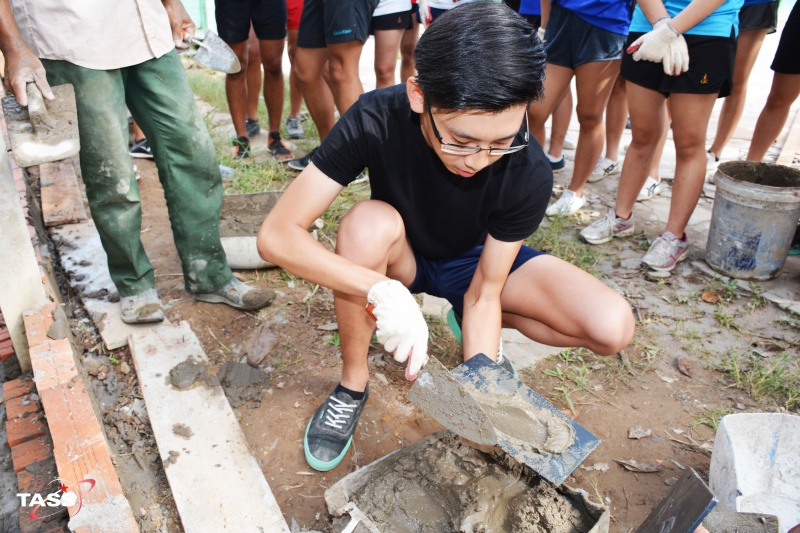 The purpose of this project is built school in poor areas of Vietnam by students from Singapore
During 9 days of this project, the students of Catholic Junior College participated in Hard CIP program with those activities such as building a fence around a school to separate it with a canal near its rightside to keep the kids safe (during the rainy season or high tide season, kids may fall down the canal); building a school gate and donating a school signboard. Besides improving infrastructure, there are many exchange activities in Soft CIP program, for example teaching English and improving their speaking and listening skills via pictures, songs and games based on a chosen subject; teaching arts and crafts; playing traditional games with local kids, trying to relate local games to the teaching program and let all of the local kids be involved.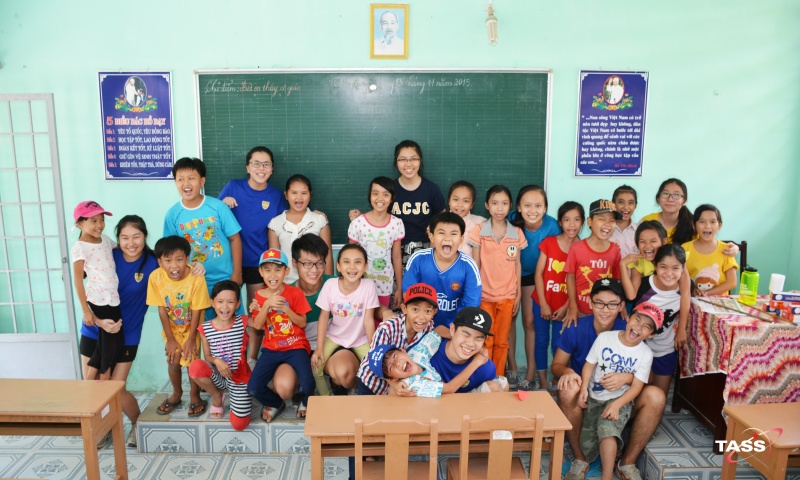 This project is including teaching English, art and craft for the student of Thanh Trieu Primary School, Ben Tre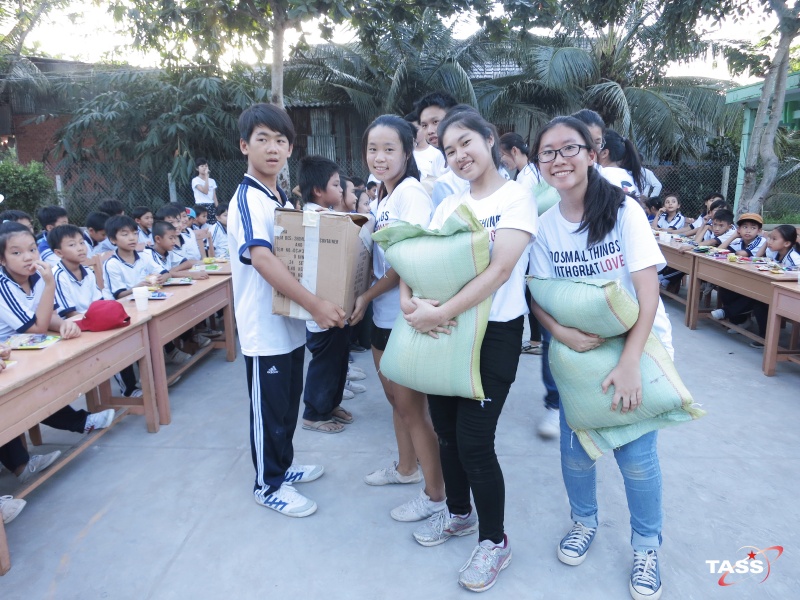 Catholic Junior College, Singapore is giving donation items to local poor villagers, families in Ben Tre province
Futhermore, the students from Singapore also participated in some activities such as visiting the rice paddy fields and interacting with local farmers to understand Vietnam agriculture – rice water fields and local farmers' life; donating items to local poor villagers, families and the elders. TASS also led them to visit the Western provinces, including a coconut garden in Ben Tre, listen to "Đờn ca tài tử" and southern songs; Cu Chi tunnel – an underground village, which became legendary during the 1960s for its role in the Vietnam War; enjoying water puppet; visiting War Crime Museum to understand Vietnam's war history, the colonial Post Office, City Hall, Opera House and the Notre Dame Cathedral. The journey brought excellent impressions of the country, people and culture of Vietnam for the students from Singapore.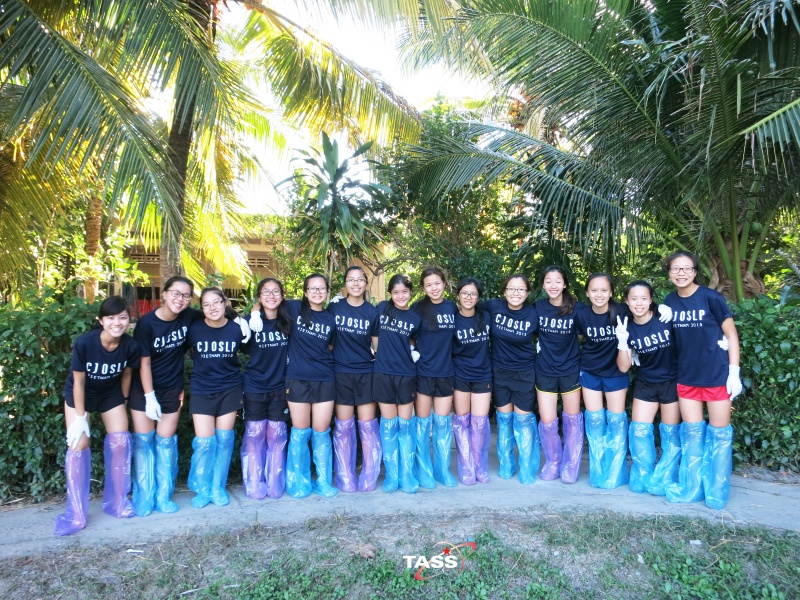 TASS organizes to visit the rice paddy fields for the student from Singapore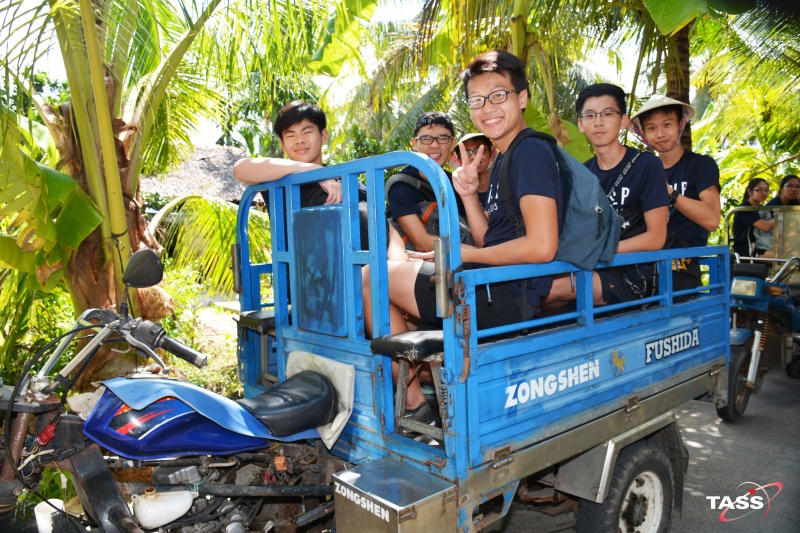 TASS organizes to visit some attractions of Vietnam
On behalf of the travel company, TASS business line is also unique compared to that of other companies. It does not concentrate much on profits but on humanistic tourism development, promoting tourism as part of community improvement, for instance improving local life at local areas. Since then, TASS has always tried to pursue this kind of unique tourism through such activities as voluntary tourism, or community projects (CIP - Community Involvement Project) with the cooperation with foreign organizations, in order to get international resources for poor areas in Vietnam.