https://ussh.vnu.edu.vn/en/news/activities/signing-mou-with-howon-university-south-korea-18133.html
At the ceremony, Prof. Dr Pham Quang Minh briefly introduced about USSH, which currently has over 10.000 students, including 800 non-Vietnamese students. As part of its strategy of internationalization, USSH has formed relations with over 300 partners, including South Korean universities such as Seoul University, Hankuk University of Foreign Studies, Busan University of Foreign Studies, and Hanyang University. USSH's Faculty of Oriental Studies is one of the leading units specializing in Korean Studies in Vietnam. The Rector hoped after the signing of MOU, the two sides would be able to quickly promote cooperation.
On behalf of Howon University, Dr. Kang Hee Sung (President) expressed his gratefulness for visiting a prestigious higher education institution in Vietnam such as USSH. He said as more and more South Korean universities were sending their students to Vietnam, Howon University was not an exception. He suggested the two sides focus their cooperation on such highly applied disciplines as Tourism, Journalism-Communication, Korean studies-Vietnamese studies.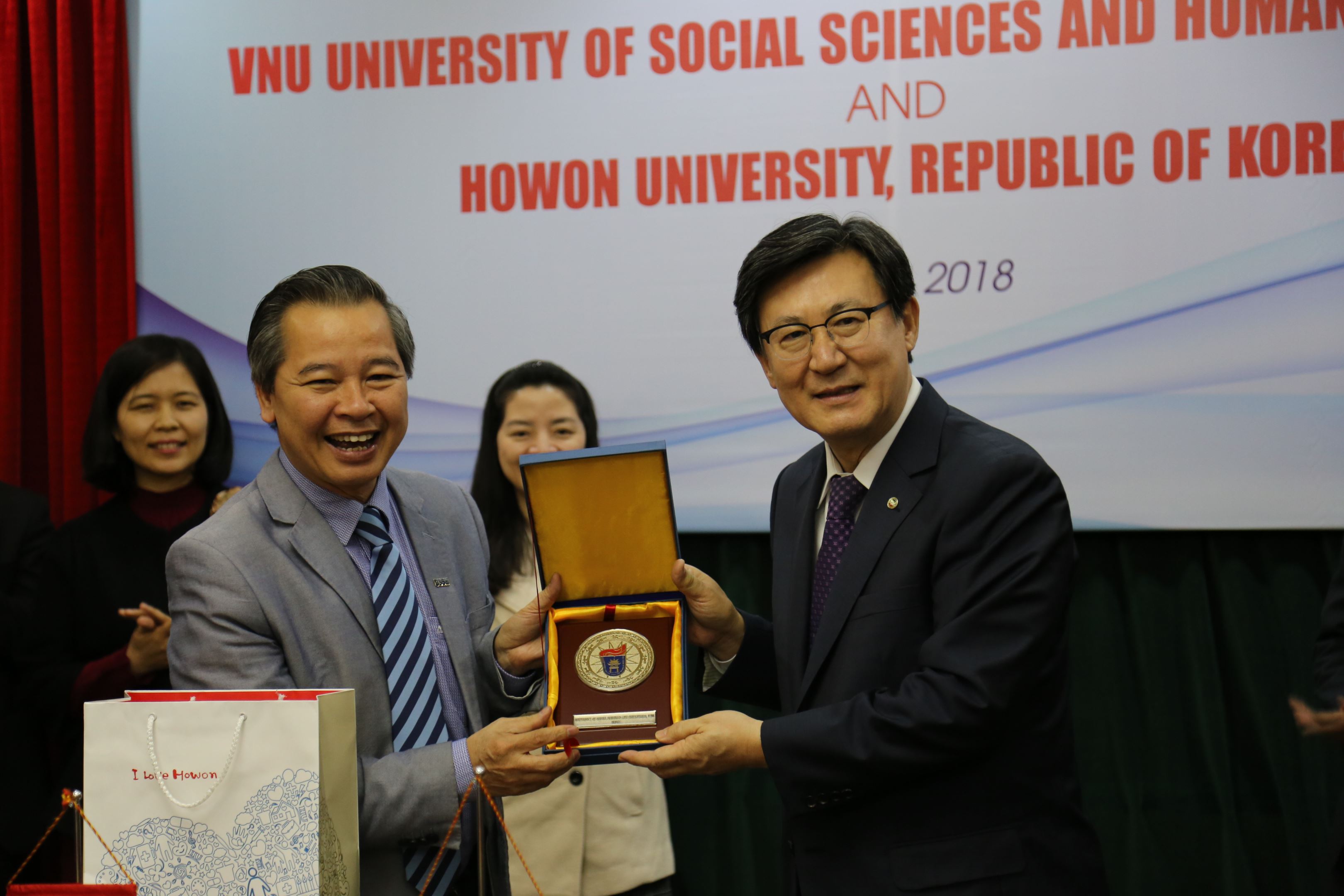 Prof. Dr Pham Quang Minh sends Dr. Kang Hee Sung a ceremonial gift
On that basis, the two leaders signed on the MOU, according to which the two universities shall promote and develop academic cooperation through: exchange of academic and administrative staff and students; cooperation in research and presentation of results; exchange of academic materials, publications and other scientific information; collaboration and exchange of resources and staff in library and other auxiliary services; and other educational and academic exchanges both sides agree to.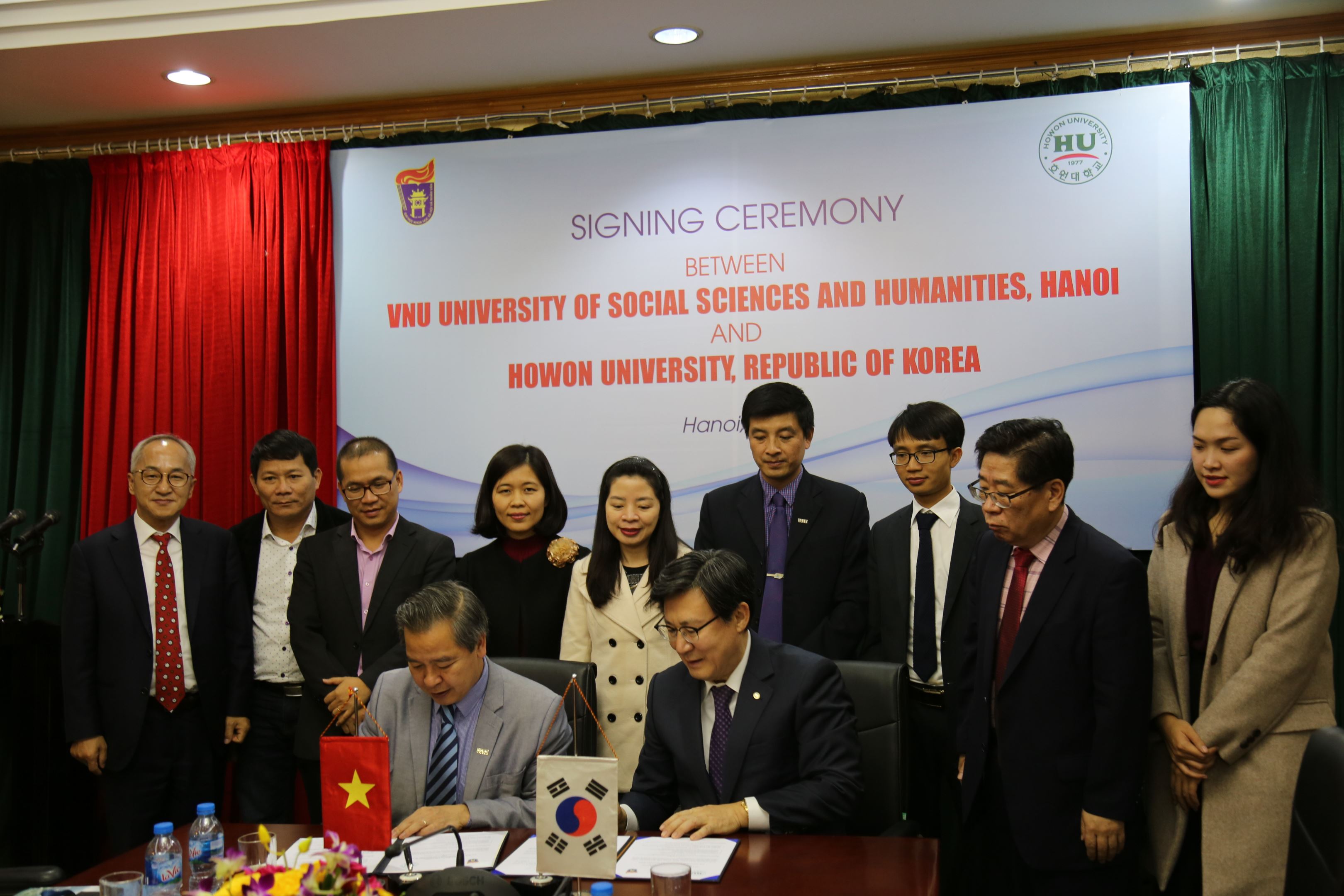 Prof. Dr Pham Quang Minh exchanges copies of MOU with Dr. Kang Hee Sung
Howon University was founded in 1977 as Gunsan Industrial College and officially recognized as a university in 1998. It currently has around 7.334 students and 600 academic staff. It has 6 colleges: College of Social Science, College of Tourism, College of Media and Arts, College of Health and Welfare, College of Physical Education, College of Science and Engineering and 9 research centers.