https://ussh.vnu.edu.vn/en/news/characters-events/second-degree-granting-ceremony-for-phd-and-ma-candidates-in-2017-16811.html
This year, the University grants PhD's degrees for 50 research fellows having completed their subjects and successfully defended their dissertations as regulated. The fellows come from different faculties and disciplines provided for by USSH such as Political Science, History, Archival Studies and Office Management, Linguistics, Anthropology, and International Studies.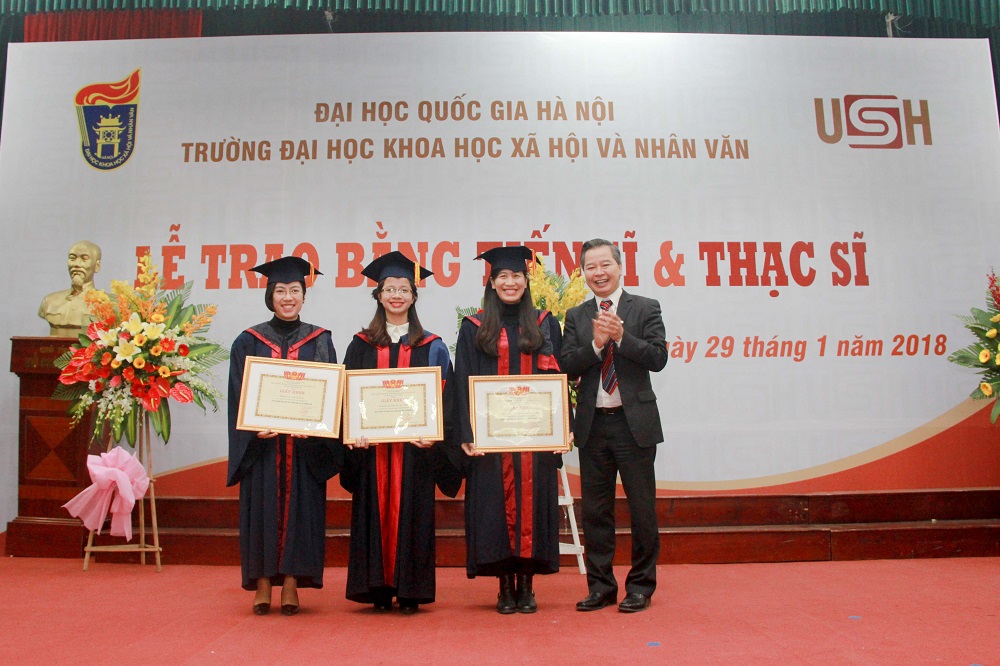 Prof. Dr Pham Quang Minh (USSH's Rector) and some new PhD 's degree holders
Moreover, 221 MA candidates were granted degrees, and many of whom were international students.
Congratulating the PhD and MA candidates, Assoc. Prof. Dr Hoang Anh Tuan (USSH's Vice Rector) said the degree granting ceremony was a special occasion, for it marked the end of a persistent process of their study and labor.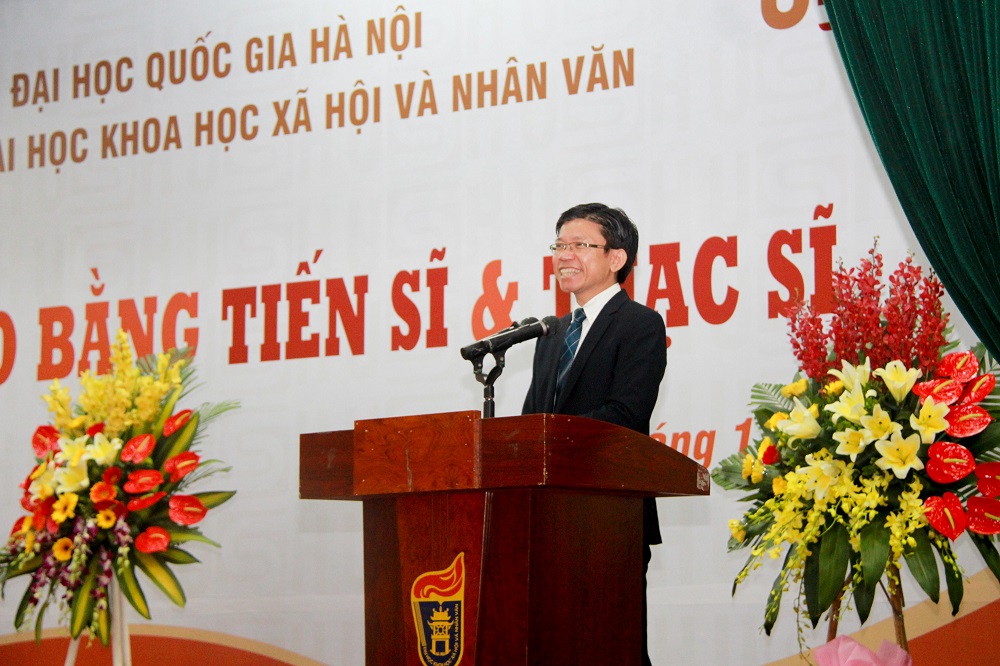 Assoc. Prof. Dr Hoang Anh Tuan delivers a speech at the ceremony
The Vice Rector hoped with knowledge and the degree provided by a leading university in social sciences and humanities in Vietnam, the PhD and MA candidates would promote their personal capability and make great strides in their career, contributing to their companies and society at large. In the future, the University will continue to accompany them in their career.