https://ussh.vnu.edu.vn/en/news/announcements/announcement-of-the-results-of-the-vietnamese-language-proficiency-assessment-test-according-to-the-vietnamese-language-proficiency-framework-for-foreigners-20639.html
https://ussh.vnu.edu.vn/uploads/ussh/news/2023_08/thong-bao-ket-qua-dgnl-tieng-viet-eng_3.jpg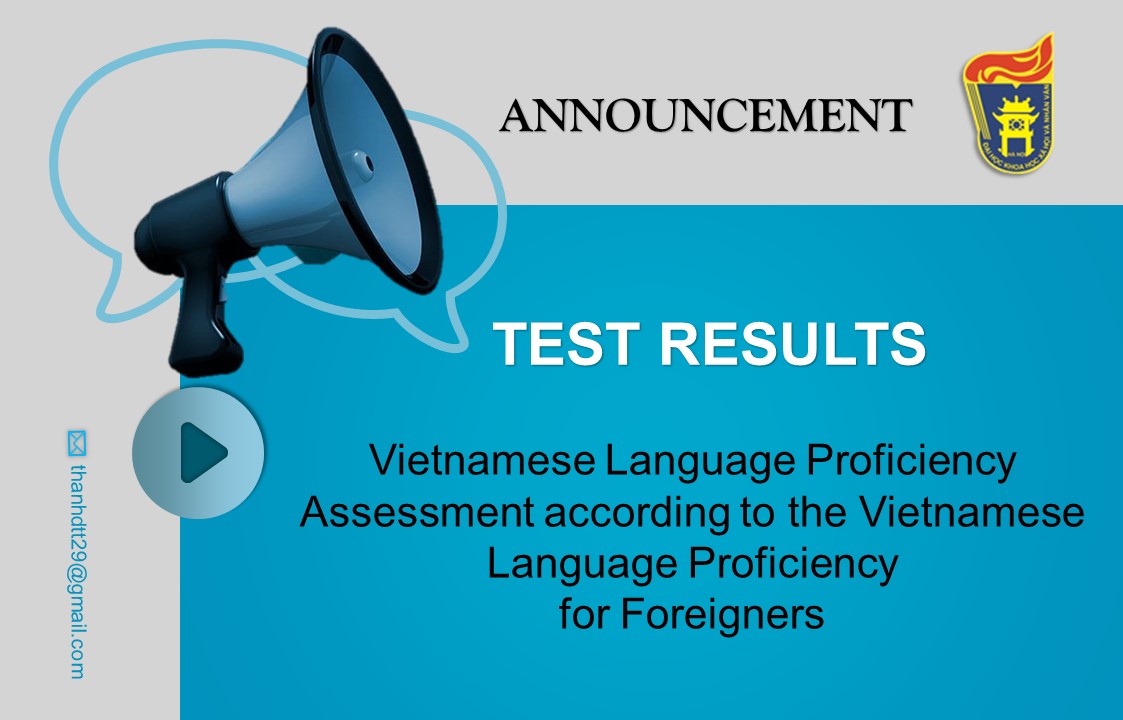 Based on the results of the Assessment of Vietnamese Language Proficiency according to the Vietnamese Competency Framework for Foreigners test held on July 29, 2023, the University of Social Sciences and Humanities, Vietnam National University, Hanoi informed Notify candidates of the following specific content:
1. Test results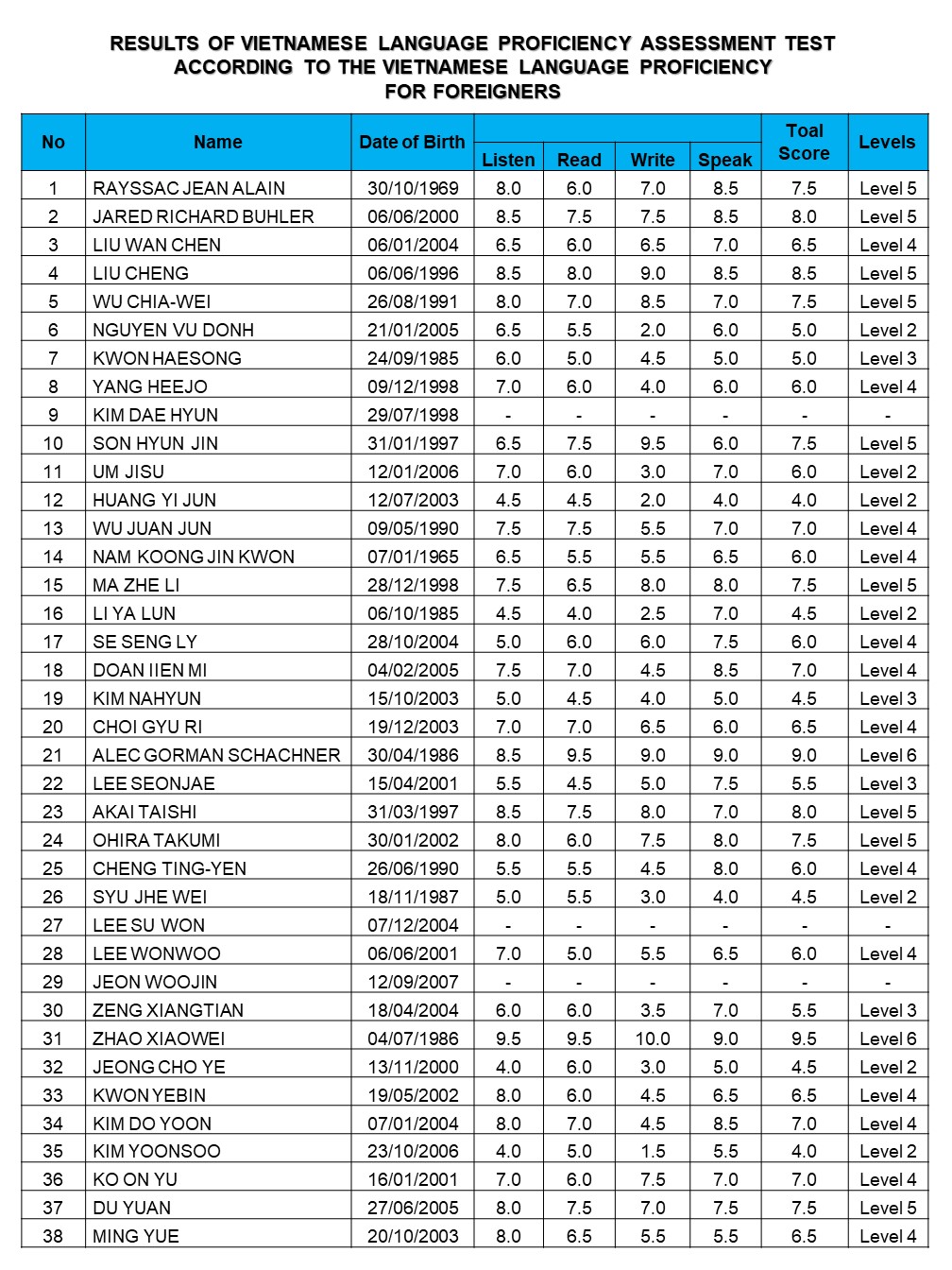 For more details click
H
ERE
2. Review plan:
- Candidates who wish to re-examine please send an application form (According to the attached
FORM
)
- Fee: 100,000 VND for re-marking 01 skill (
Listening/Reading/Speaking/Writing
)
- Timeline: from August 2, 2023 to August 9, 2023 (
From Monday to Friday: Morning from 8:30 to 11:30; Afternoon: from 14:00 to 16:30
).
- Location: Training Office, Room 609, Building E, University of Social Sciences and Humanities, Hanoi National University - 336 Nguyen Trai, Thanh Xuan Trung, Thanh Xuan, Hanoi.
Note: When submitting the application for re-examination, candidates must bring their passports for comparison.