https://ussh.vnu.edu.vn/en/news/activities/donation-of-over-3-000-books-on-southeast-asian-studies-of-deceased-prof-nicholas-tarling-17953.html
Prof. Nicholas Tarling (1931-2017) was a historian and scholar specializing in Southeast Asian studies. He was born in the United Kingdom, received his PhD at Cambridge University and began teaching about Southeast Asia at Auckland University (New Zealand) in 1965. He used to hold the position of Dean of Faculty of Arts and Acting Vice Chancellor of Auckland University. 
Prof. Nicholas Tarling was considered the scientific ambassador of New Zealand and the father of Southeast Asian studies. He specialised in Southeast Asian history, and wrote on 18th-19th century Malaysia, North Borneo, Philippines, and Laos, especially regarding foreign involvement in those countries. In the 1960s, when this discipline was still not popular in New Zealand, Prof. Nicholas Tarling foresighted that close and tight relations with Southeast Asia was necessary for the development of this country.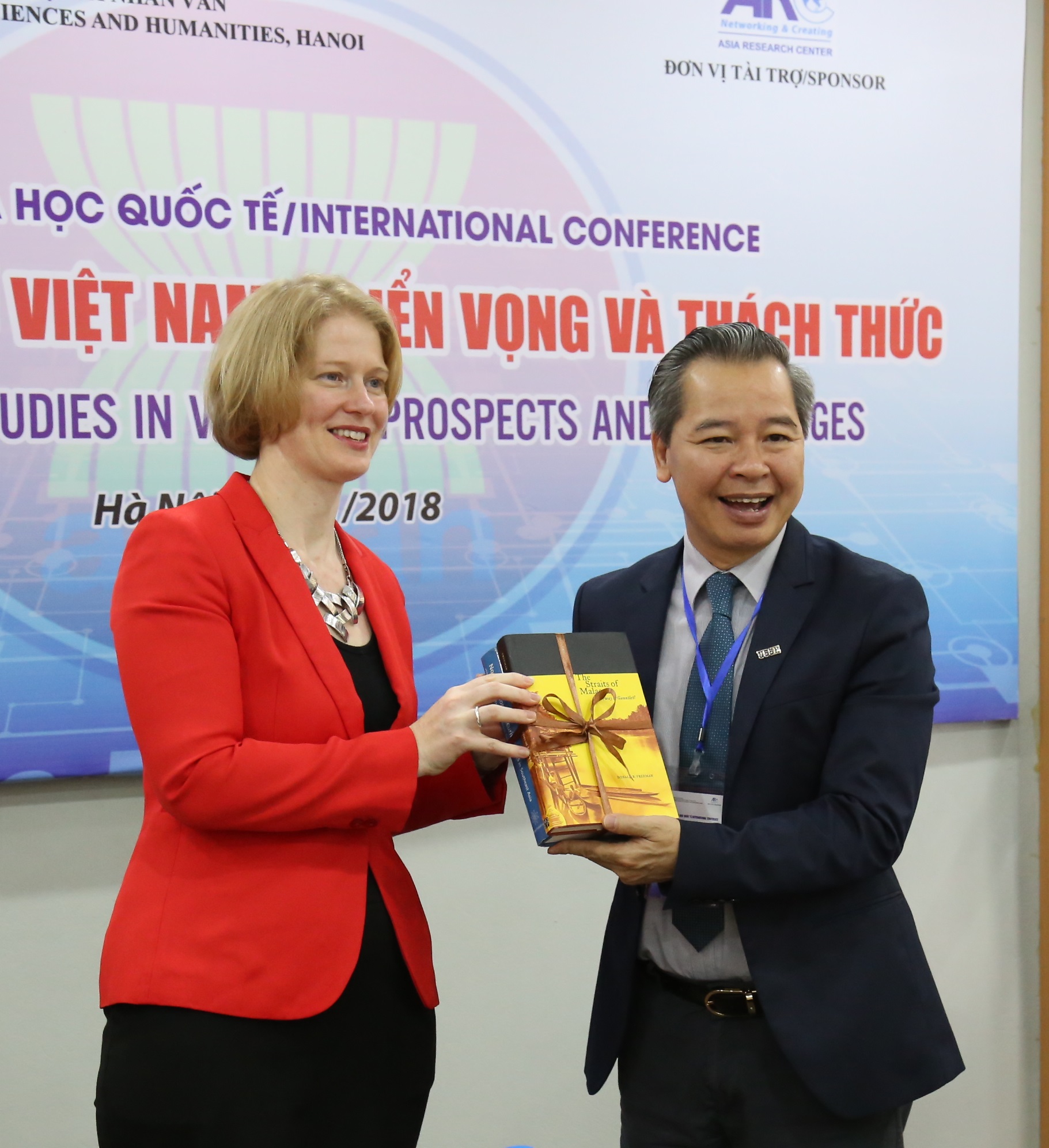 The contributions and influence of Prof. Nicholas Tarling to Southeast Asian studies were reflected in that he used to be a senior member of the New Zealand Asia Institute, a founding member of the New Zealand Asian Studies Society in 1974, and Vice Editor-in-chief of the New Zealand Journal of Southeast Asian Studies in four decades. In 2008, he chaired the meeting at National University of Singapore (NUS) with the participation of representatives of leading universities in Southeast Asia to establish the Nicholas Tarling Conference on Southeast Asia Studies.
Prof. Nicholas Tarling was also a social activist and a writer. Up to 2016, it was estimated he had written over 50 books, not to mention hundreds of academic articles and papers.
Assoc. Prof. Dr Hoang Anh Tuan (USSH's Vice Rector), who shared a close relationship with the professor said: Prof. Nicholas Tarling was a distinct personality and an excellent lecturer. He maintained a close connection with Vietnam for a long time, but could not visit the country during wartime. Then, the Vice Rector had a chance to contact with Prof. Tarling through activities promoting Southeast Asian studies in many countries in the region. At the end of 2007, Prof. Nicholas Tarling said he wanted  to donate to the University a collection of 3.000 books as he was going to pass away and wanted what he wrote about Southeast Asia be continued.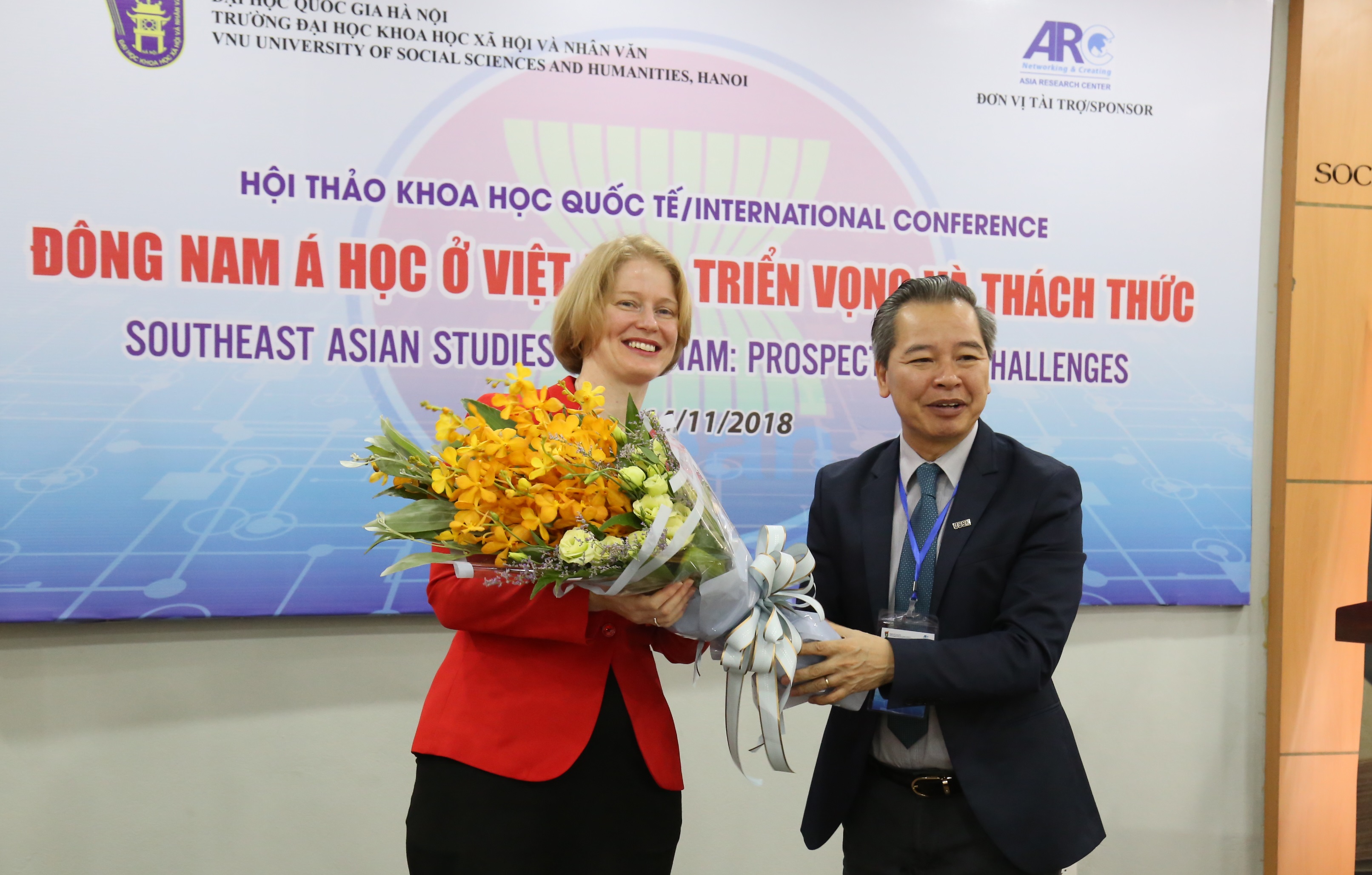 Honoring the dedicated and talented scientist, Ambassador Wendy Matthews acclaimed Mr. Tarling's contributions to Southeast Asian studies in New Zealand first of all through his "vision and passion". He almost changed the perception of New Zealand on Southeast Asian studies. Not only establishing the New Zealand Asian Studies Society, his role at the Faculty of Arts shaped Southeast Asian studies and encouraged his colleagues and students to get interested in this discipline.
Ambassador Wendy Matthews said Prof. Nicholas Tarling also had a life full of passion. The scientist inspired many people in the academic community. He was not only passionate about history, but also interested in such art forms as acting. He became a radio presenter of classical music, a founder of Mercury Theatre, and trustee of numerous arts organisations.
The ambassador encouraged people to speculate about Prof. Nicholas Tarling and called for the managers, diplomats, scientists and students to find more ways to further promote his vision and passion.
On behalf of USSH, Prof. Dr Pham Quang Minh said the relationship between Prof. Nicholas Tarling and USSH was meaningful in an academic sense because the University used to hold the second Nicholas Tarling Conference on Southeast Asia Studies in 2012. This valuable and abundant collection of books came to the University as Southeast Asian studies became a potential major and had ample opportunities for development regionally and globally. The University committed to carefully archive and share this source of knowledge to professors and students of USSH as well as those from other universities. The passion and efforts of Prof. Nicholas Tarling would without a doubt help people today become more responsible about continuing the literature on Southeast Asia and further promote Vietnam-New Zealand bilateral relations.