https://ussh.vnu.edu.vn/en/news/activities/international-conference-southeast-asian-studies-in-vietnam-prospects-and-challanges-17949.html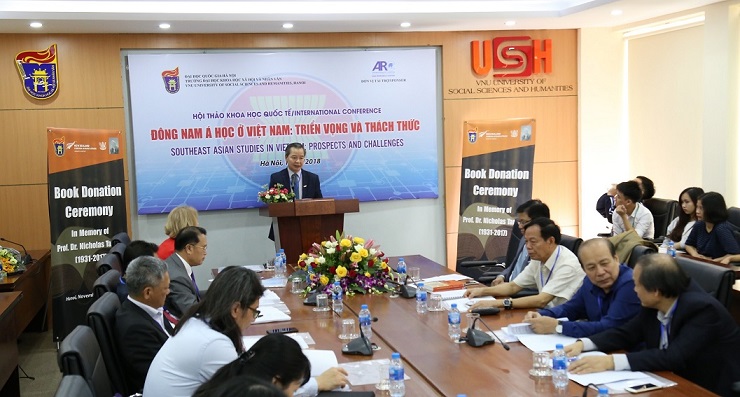 Participating in the conference were Mrs. Wendy Matthews (Ambassador of New Zealand to Vietnam) and representatives of the embassies of Southeast Asian countries in Vietnam such as Singapore, Indonesia, Cambodia, and Thailand.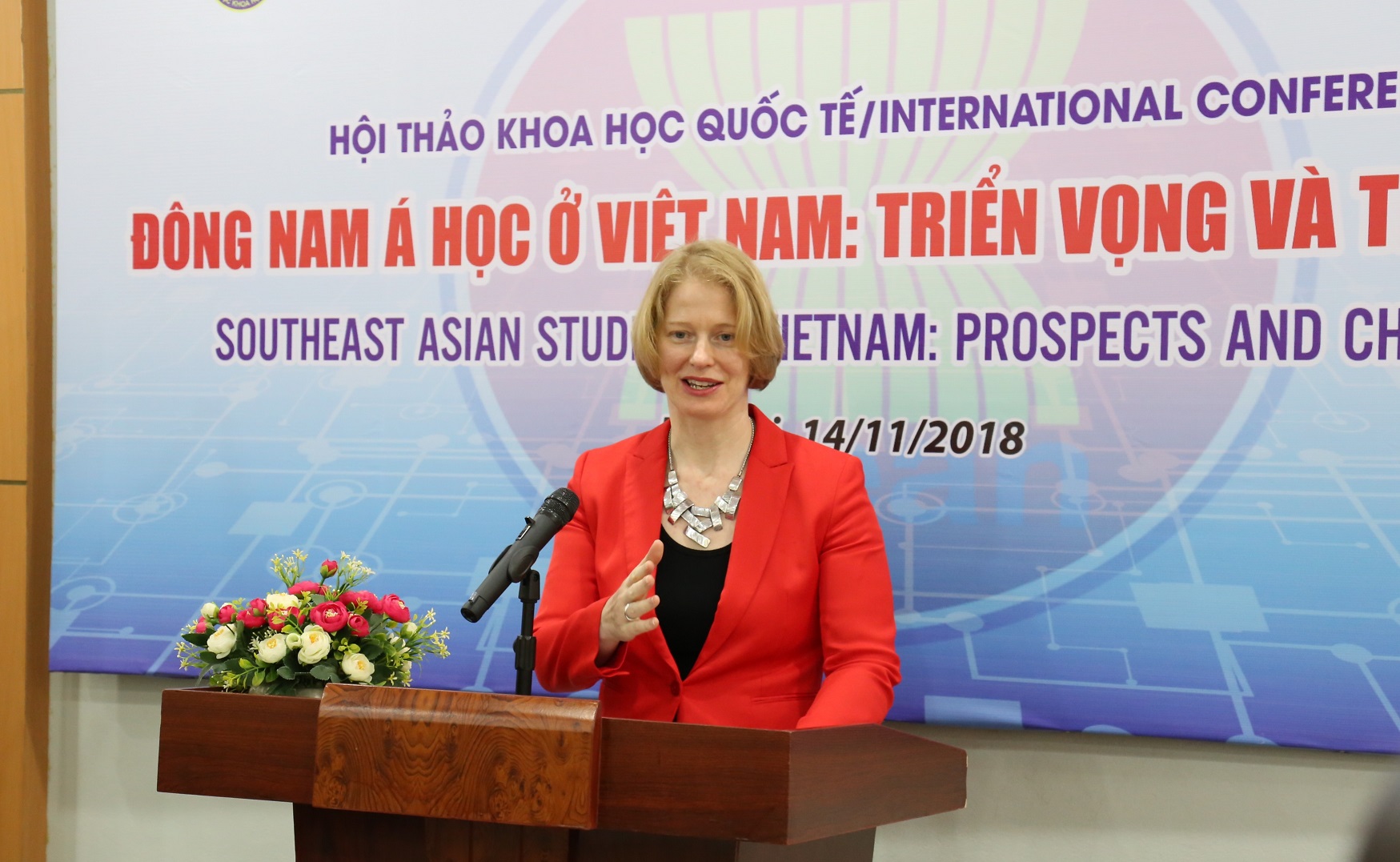 Mrs Wendy Matthews - Ambassador of New Zealand to Vietnam
The conference shared in-depth discussions about the generation and development of Southeast Asian studies in the world. Accordingly, Southeast Asian studies was created and developed after the Second World War, first in North America and then spreading to Europe in the 1950s. In 1970s, Southeast Asian studies gained widespread popularity among the area studies community. After 1990, the interest in Southeast Asia once again declined in European and American countries but scholars in the region themselves began to pay more attention to this discipline.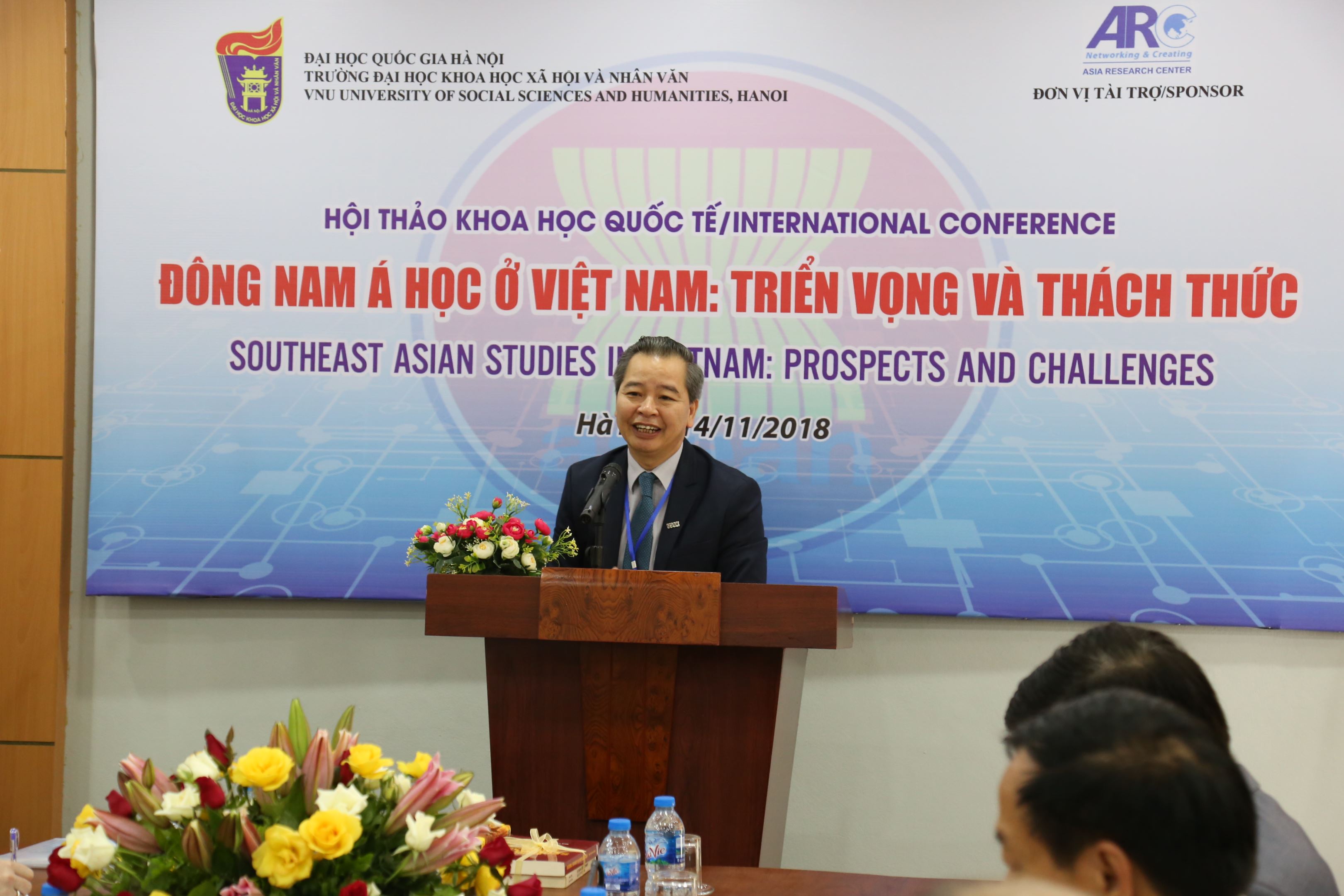 In Vietnam, Southeast Asian studies was developed at an early time compared to other countries in the region. However, only since 1995 - when the Faculty of Oriental Studies was formed at USSH, VNU Hanoi - has Southeast Asian studies attracted genuine interest. This Faculty began to pioneer the study of this discipline. But it only stopped at country studies, focusing on the language and culture of each country in the region instead of area studies as an independent discipline. In 2018, the Division of Southeast Asian Studies has for the first time begun to admit students to USSH, opening new prospects for this major.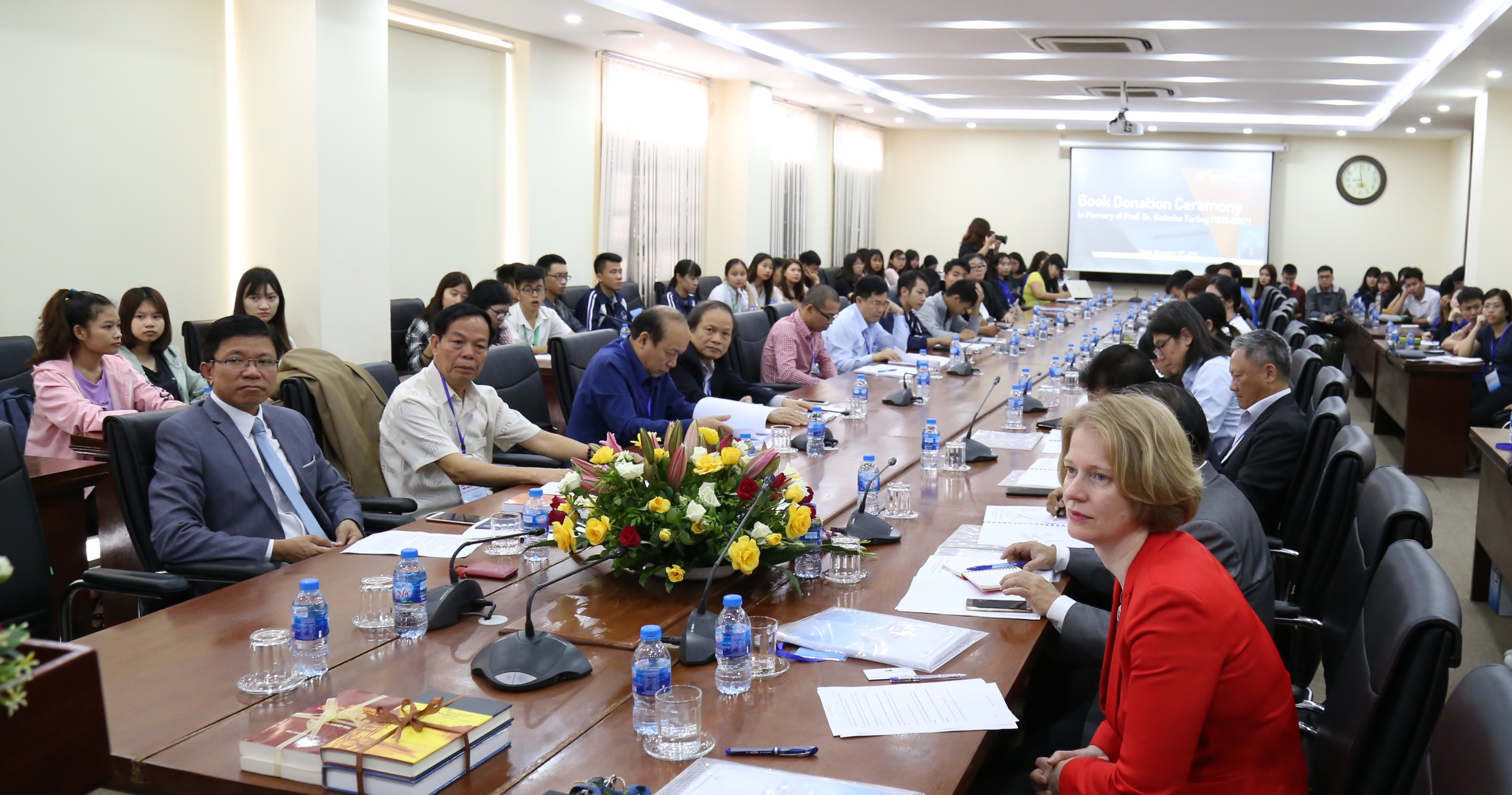 Participants at the conference discussed about the new trends in Southeast Asian studies; the central issues of Southeast Asian studies currently concerning  international community; and the relations between Southeast Asian studies as area studies and ASEAN studies.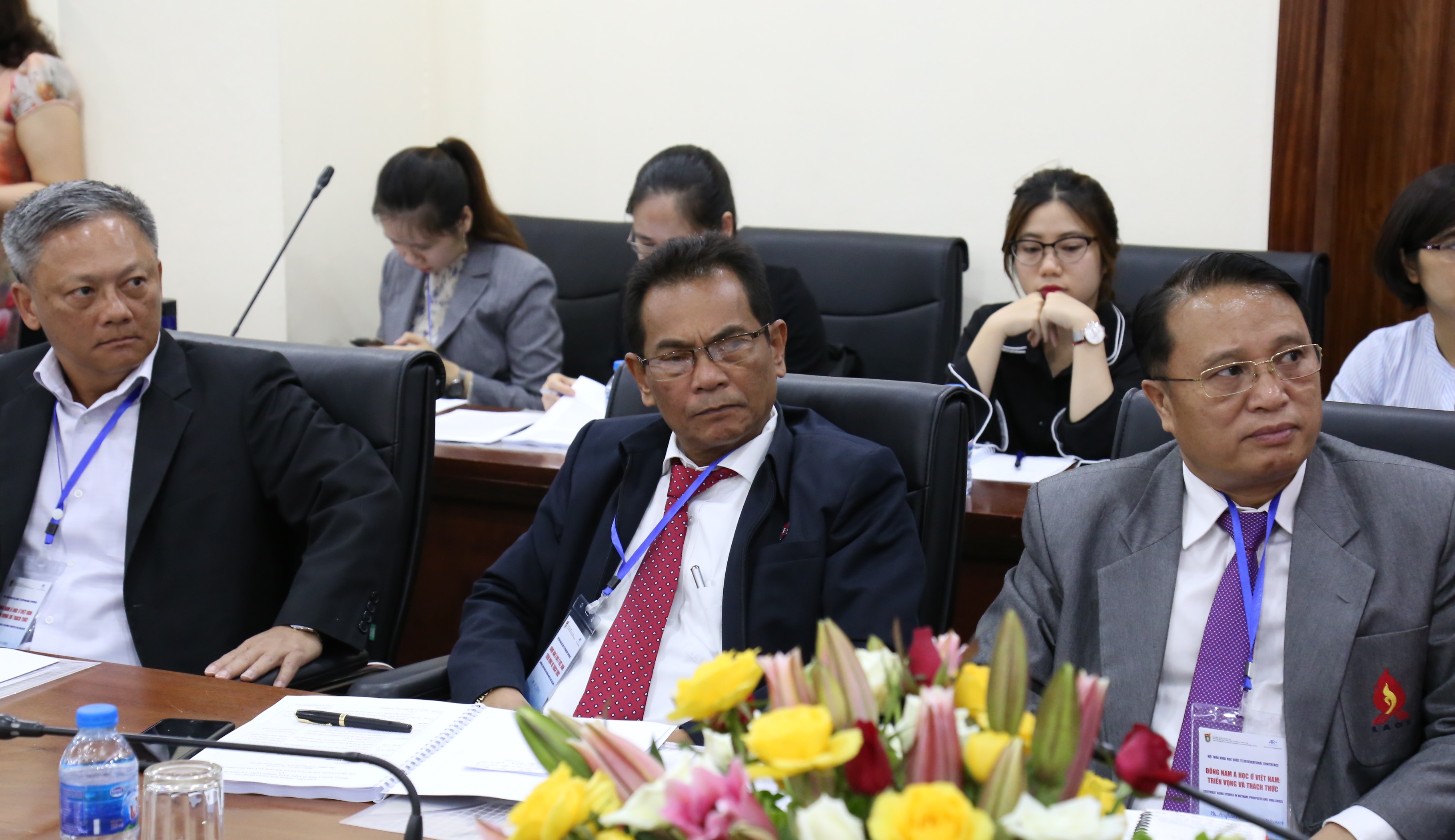 In addition, the papers pointed out the remaining issues in training Southeast Asia studies in today's Vietnam. The biggest challenge is how to at the same time train high-quality human resources, ensure Vietnam's successful regional integration, and improve the knowledge and awareness of Vietnamese people and eco-political decision makers in Southeast Asia.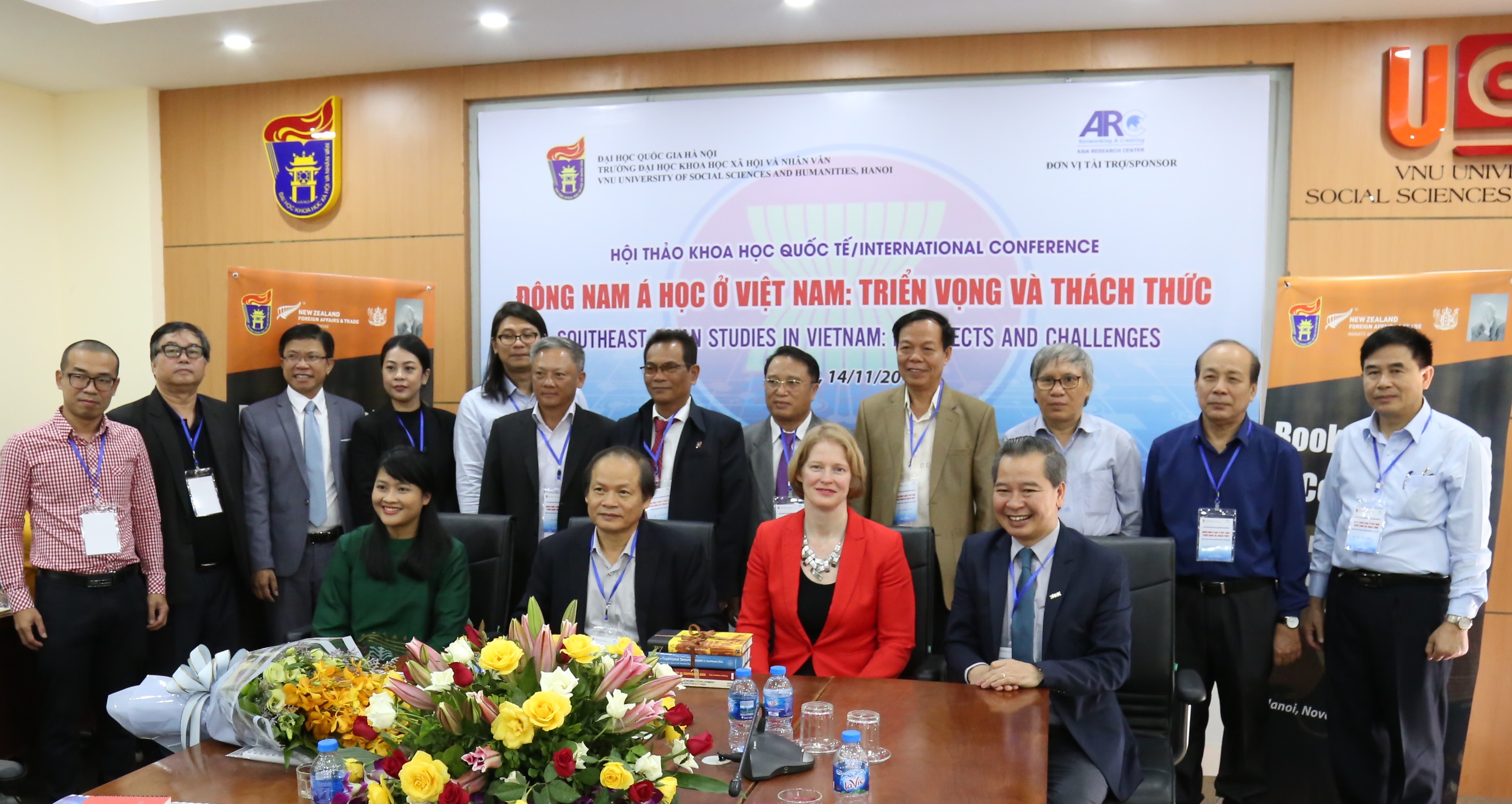 The prominent papers at the conference were: "Southeast Asian studies in Vietnam: prospects and challanges"; "Teaching Southeast Asian Studies as area studies"; "Achievements and challenges in researching Southeast Asian studies in Vietnam: perspective of the Institute for Southeast Asian studies"; From Southeast Asian studies to Asian studies: geo-political changes in knowing; "Democration governance in Southeast Asia: continuity and evolving trends"; "Reflections of Southeast Asian studies: persisting hope and anxiety".