https://ussh.vnu.edu.vn/en/news/activities/meeting-with-the-delegation-of-thai-nguyen-university-20608.html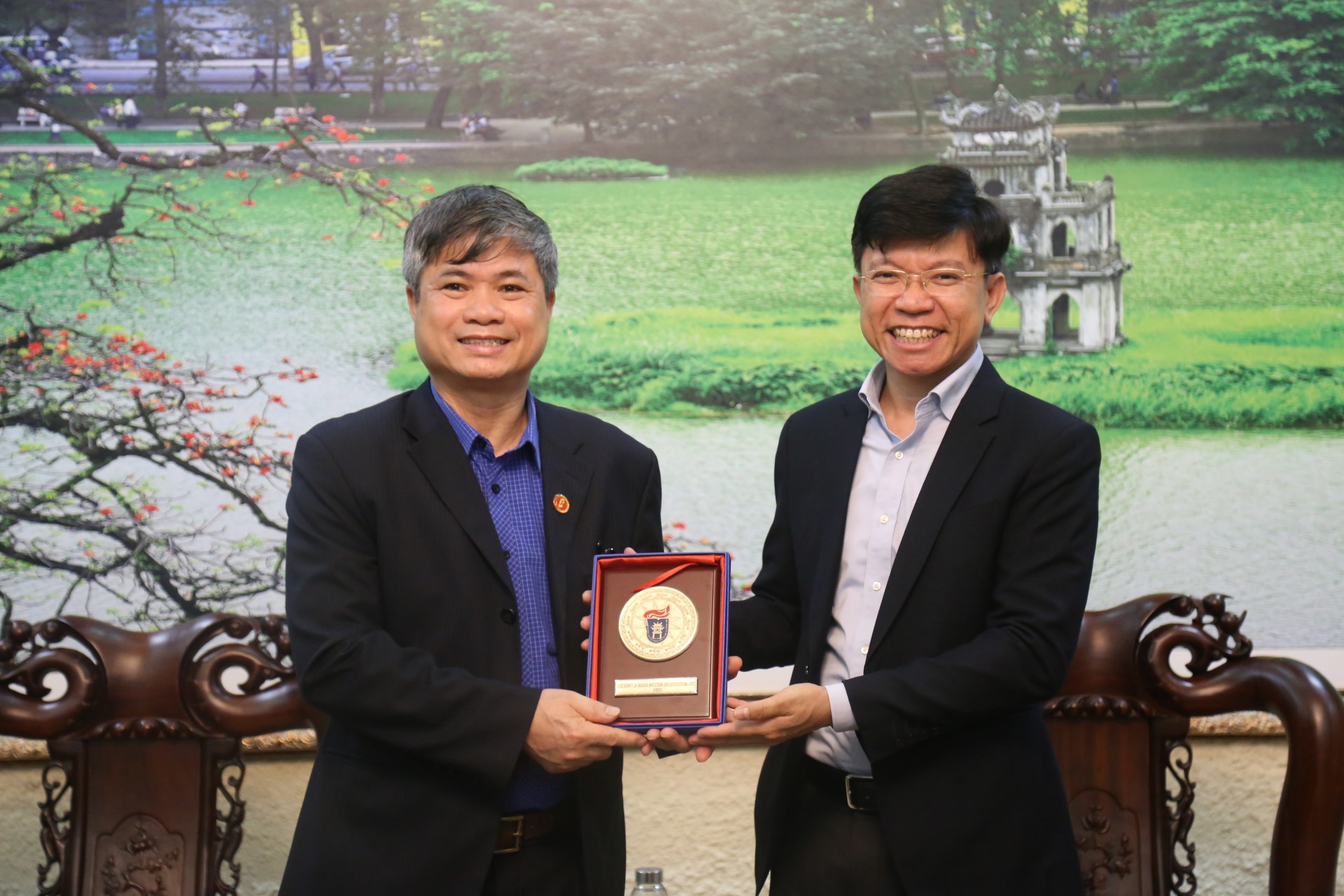 Prof. Dr. Hoang Anh Tuan presented a souvenir to Assoc.Prof.Dr. Tran Thanh Van
At the meeting, Assoc.Prof.Dr. Nguyen Van Dang (President of University of Sciences, Thai Nguyen University) reviewed the cooperative relations between USSH and Thai Nguyen University in recent years in such activities as exchanging trainers and experts, and developing training majors at Thai Nguyen University, in which the most recent is Korean studies. This cooperation has contributed to the training of high-quality human resources at Thai Nguyen University. Assoc.Prof.Dr. Nguyen Van Dang would like the two sides to continue expanding the scope of cooperative activities in the coming time. On behalf of USSH, Prof. Dr. Hoang Anh Tuan appreciated the ideas of Assoc.Prof.Dr. Nguyen Van Dang and suggested the two universities maintain communication in new opportunities for cooperation.

Next, the delegation of Thai Nguyen University had a working session with the Board of Rectors and visited the campus of HSSH. Assoc.Prof.Dr. Nguyen Quang Lieu (Rector) introduced basic information of the School such as history, mission and educational philosophy, facilities, staff, academic results, and internships in the year of 2020-2021.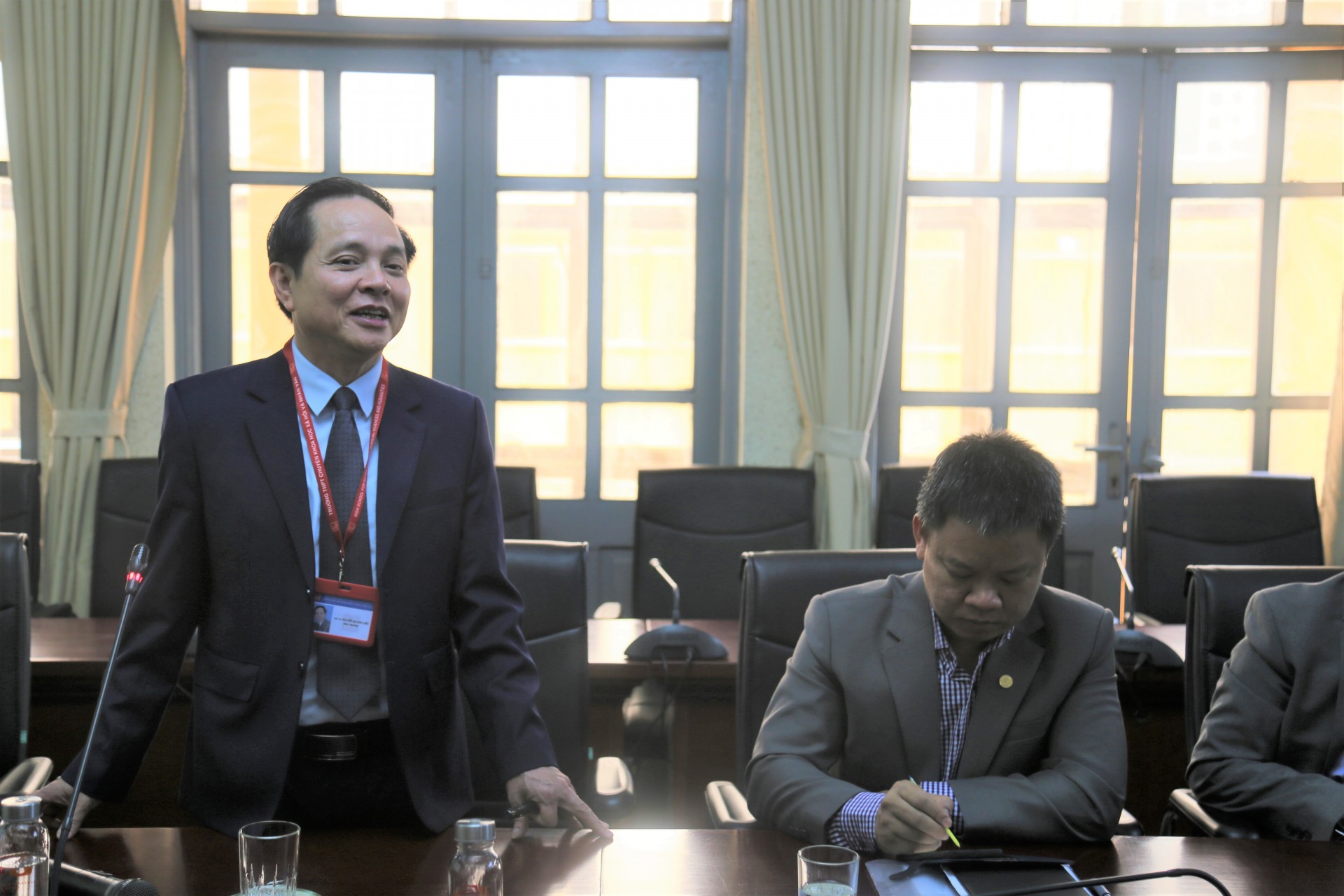 Assoc.Prof. Dr. Nguyen Quang Lieu introduces the High School for Social Sciences and Humanities
Pictures and videos of major events during the first school year were also presented. projection for your side to understand more about the school life and activities. Prominent features of HSSH were highlighted such as: the combination of fundamental and elite programs for students; the training of specialized knowledge in combination with foreign language and information technology skills; and educating life skills and adaptability for students.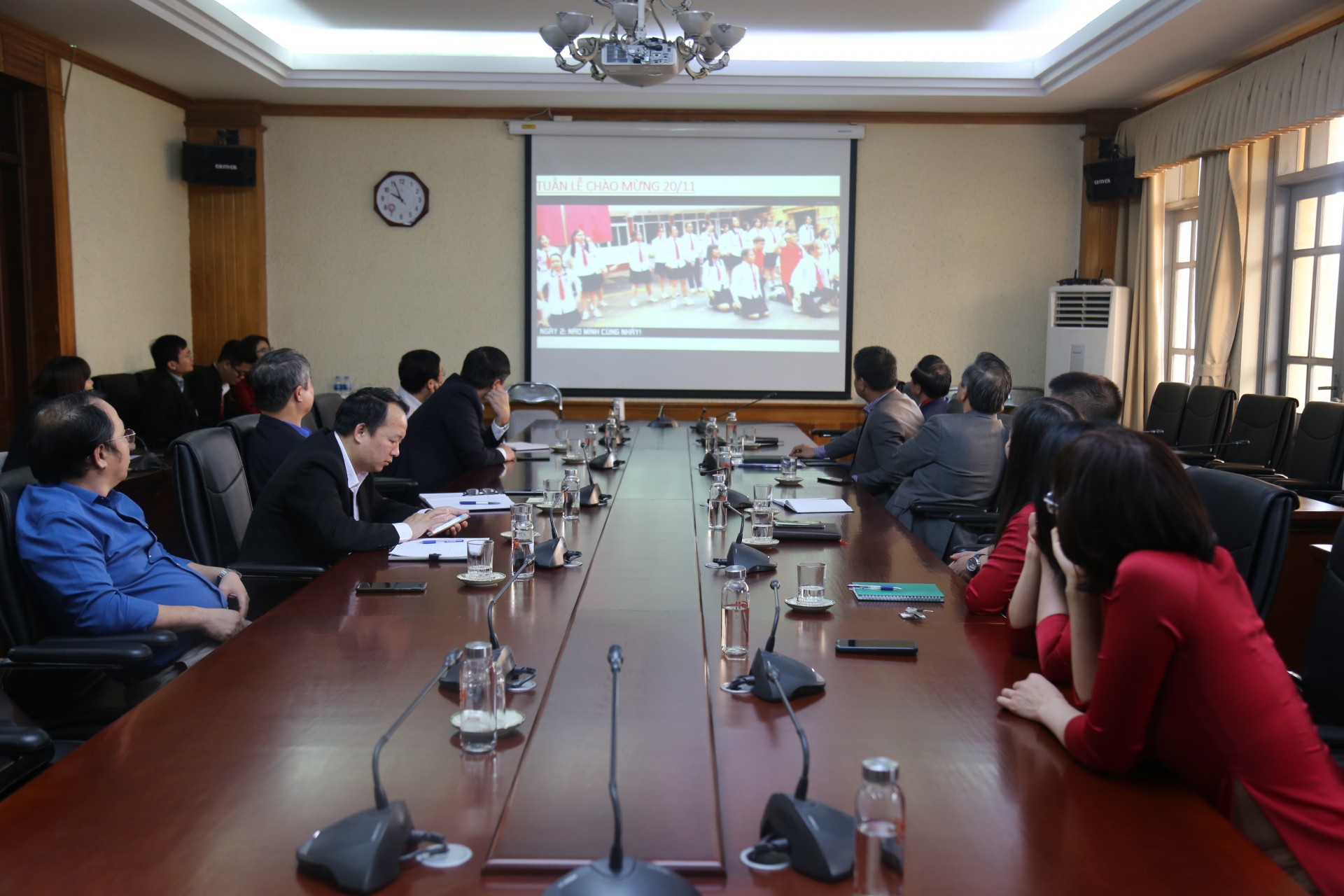 On behalf of Thai Nguyen University, Assoc.Prof.Dr. Tran Thanh Van highly appreciated the achievements that the team of teachers and students of the High School of Social Sciences and Humanities has achieved in the past year. He said, Thai Nguyen University wishes to learn from the model practiced by HSSH.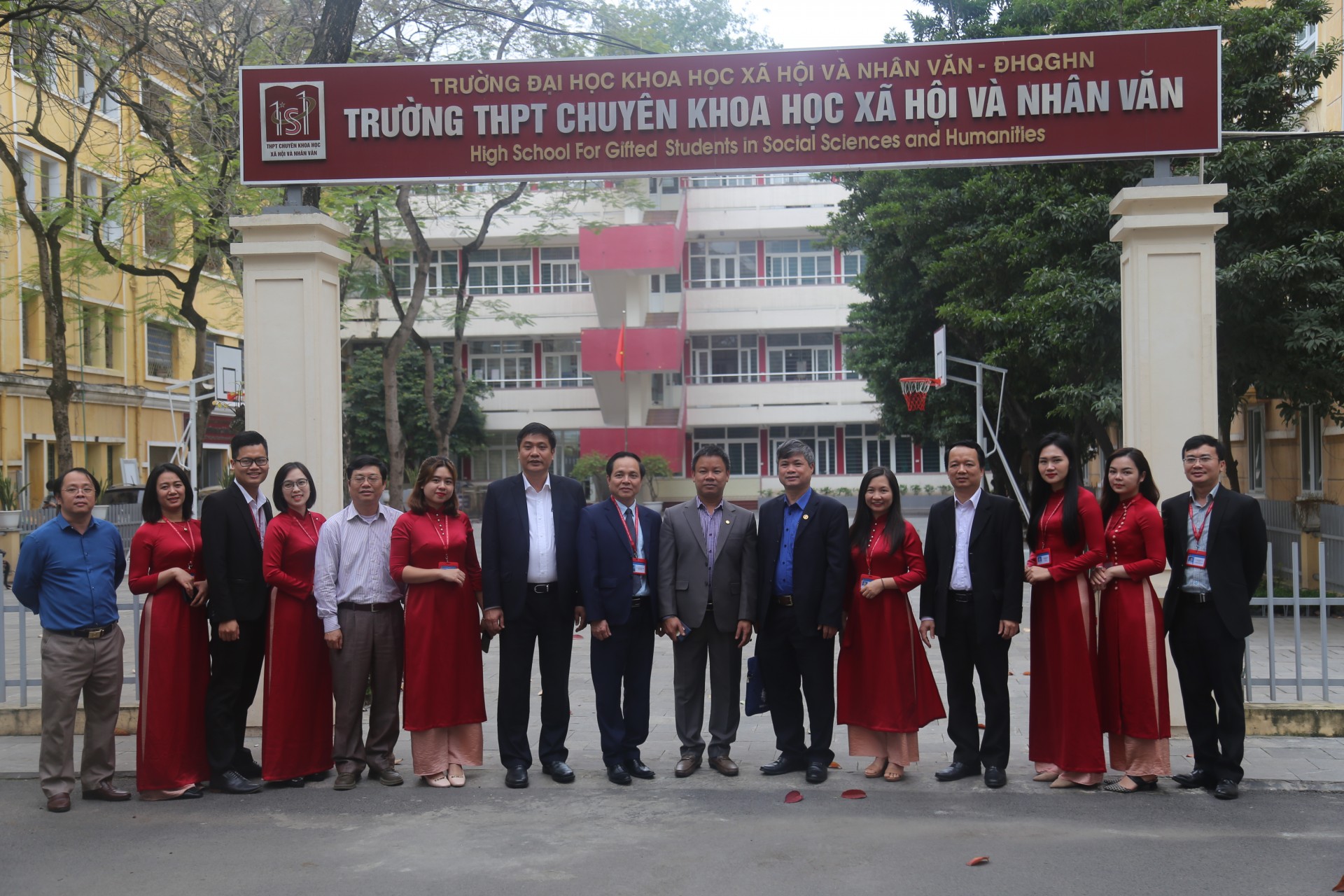 Representatives of USSH take pictures with the delegation of Thai Nguyen University in front of the campus of HSSH

Established in 1994, Thai Nguyen University is a non-profit public higher-education institution located in the urban setting of the city of Thai Nguyen, Northeast Region. This institution also has a branch campus in Yen Bai. Officially recognized by the Ministry of Education and Training of Vietnam, Thai Nguyen University (TNU) is a very large coeducational Vietnamese higher education institution. Thai Nguyen University (TNU) offers courses and programs leading to officially recognized higher education degrees such as pre-bachelor degrees (i.e. certificates, diplomas, associate or foundation), bachelor degrees, master degrees in several areas of study. Its member training are University of Education, University of Medicine & Pharmacy, University of Technologies, University of Agriculture and Forestry, University of Economics and Business Administration, University of Sciences, University of Information and Communication Technology, Lao Cai Campus, School of Foreign Languages, International School, and College of Economics and Techniques