https://ussh.vnu.edu.vn/en/news/activities/meeting-with-representative-of-zensho-office-at-ussh-20607.html
In November 2011, USSH and Tokyo University signed an MOU on promoting the exchange of lecturers and students in Japanese Studies at postgraduate level. Tokyo University has selected USSH's Division of Japanese Studies as a partner to implement the Project of Promoting Japanese Studies in Vietnam sponsored by Zensho Vietnam. Tokyo University would send lecturers to teach 3 subjects about Japan at the Faculty of Oriental Studies, USSH; and at the same time provide scholarships for graduate students specializing in Asia Studies to engage in short-term exchanges at Tokyo University, as well as invite lecturers to study in Japan. Zensho office was established at the University to support the implementation of activities under this Program, and at the same time to support Japanese studies.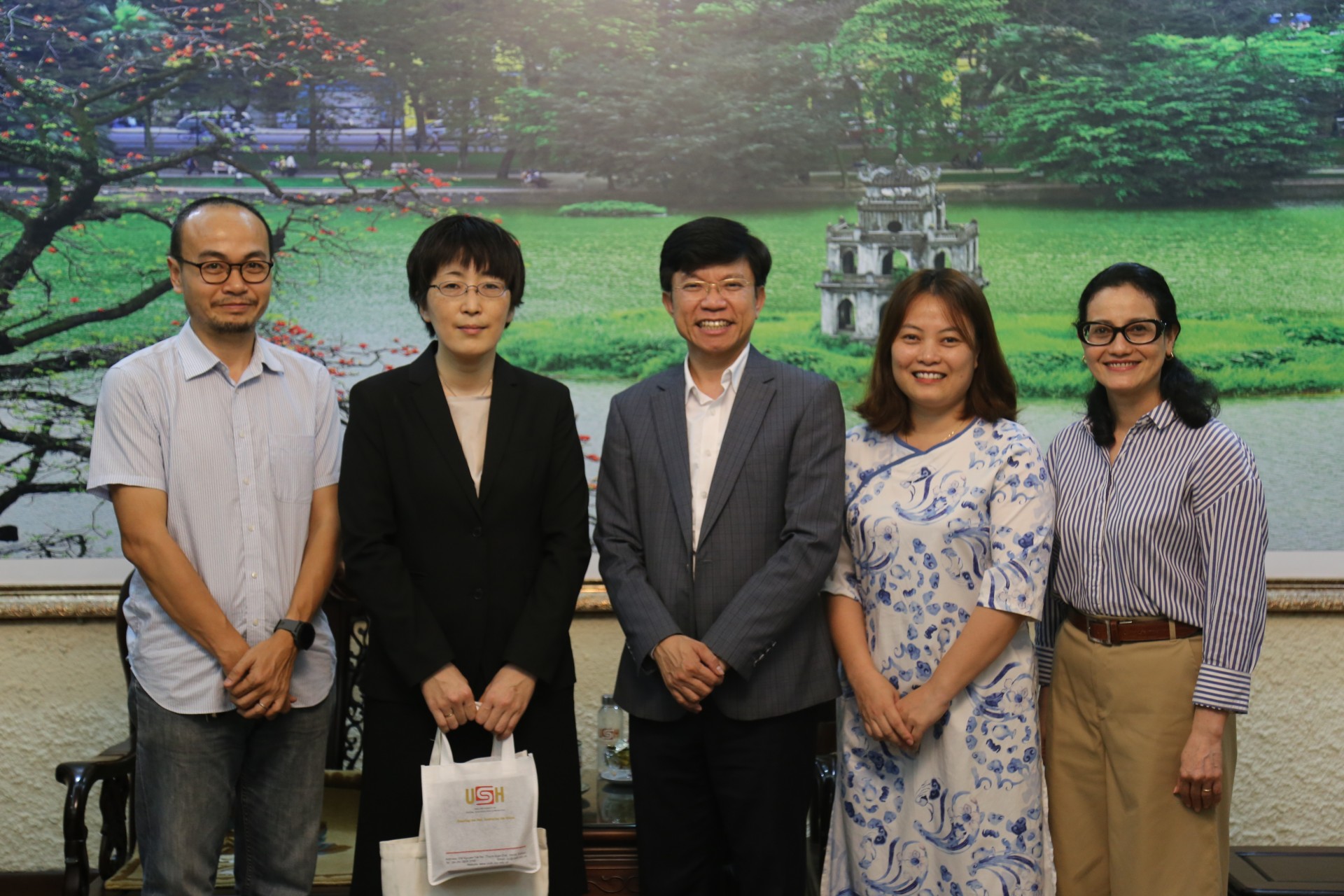 After 10 years, Zensho Vietnam decided to end sponsorship of the program and of the Zensho Office. During its operation, the Zensho program achieved plenty of results in investing in study equipment and materials; organizing teaching activities and academic, short-term, practical courses; and receiving Vietnamese students to study at Tokyo University.

Speaking to Ms. Kanda Makiko, Prof. Dr. Hoang Anh Tuan expressed his sincere thanks to the contributions of Zensho Office and Ms. Kanda Makiko to the development of Japanese Studies at USSH. At the same time, the University hopes to continue cooperation with Ms. Kanda in other activities such as teaching, research and publishing. In response, Ms. Kanda Makiko expressed her appreciation for the goodwill cooperation of USSH in recent years. Although Zensho Office is about to cease operations, Tokyo University would continue to support USSH's Faculty of Oriental Studies in promoting Japanese studies in Vietnam.