https://ussh.vnu.edu.vn/en/news/activities/continue-cooperation-with-the-german-corporation-for-international-cooperation-giz-20611.html
At the meeting, Assoc. Prof. Dr. Dao Thanh Truong listened to Mrs. Tran Thi Huong Giang as she shared about the progress of implementing the Social Dimension of Sustainable Green Growth. The project has been implemented since 2016 together with Vietnam's Ministry of Labour, Invalids and Social Affairs, with the goal of enhancing the integration of social factors into the process of developing green growth policies and strategies. The project has implemented activities involving technical support, knowledge transfer, and drawing experience in assessing the impact of social policies, and at the same time helped to improve the capacity of staff, public servants and employees of the Government of Vietnam.

For USSH, the project has contributed to disseminating the contents of social impact assessment (SIA) at the University through improving capability for its lecturers and collaborating with its experts to develop study materials on social impact assessment. In the near future, the Project hopes to integrate SIA into the digital academic database and the training programs of relevant units at the University such as the Department of Social Work, Faculty of Sociology, and the Department of Social Work. Furthermore, seminars and conferences are expected to be organized to introduce and spread knowledge and skills regarding social impact assessment to the staff, lecturers and students of the University.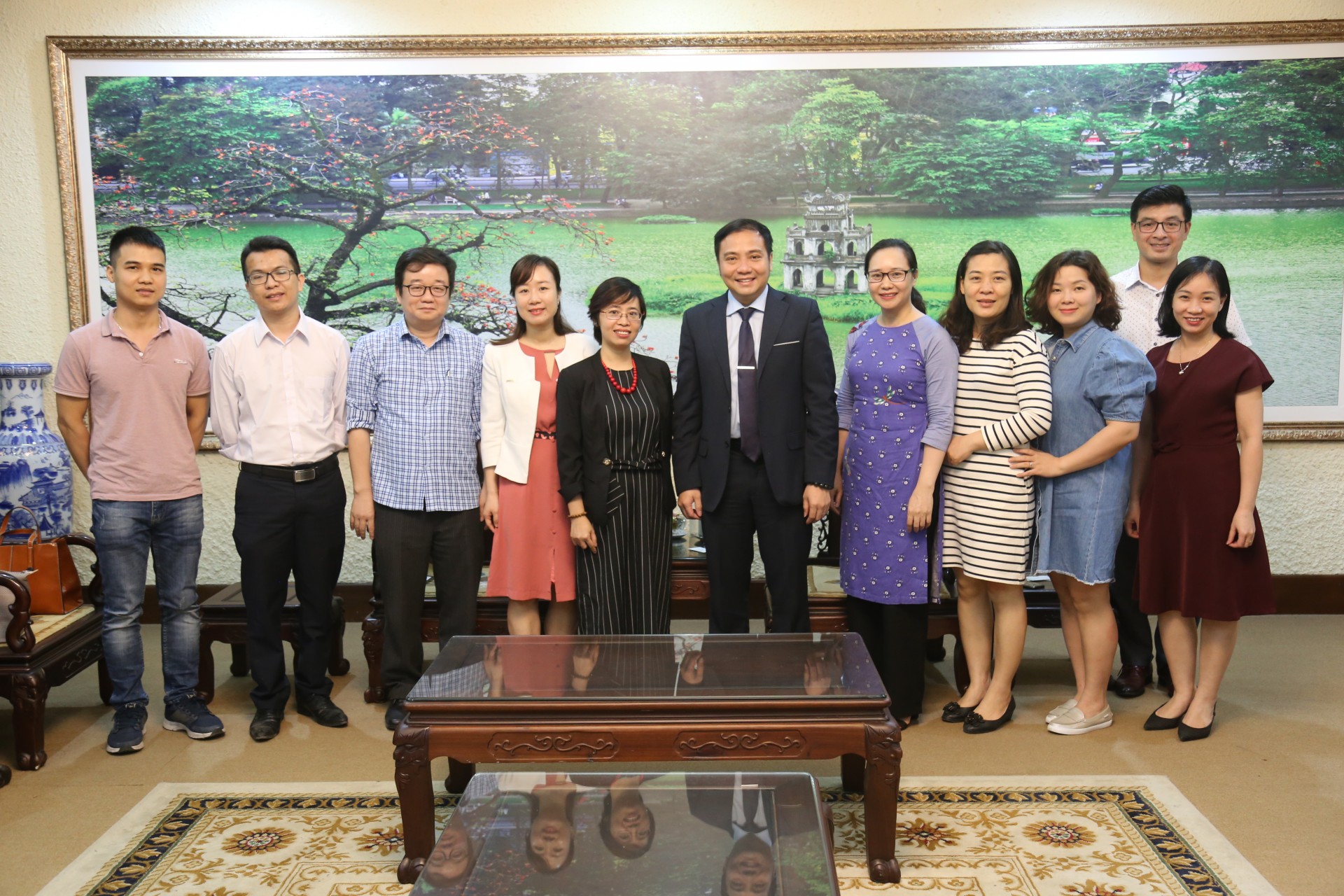 On behalf of the University of Social Sciences and Humanities, Assoc. Prof.Dr. Dao Thanh Truong highly appreciated results of cooperation between GIZ and the University through the Project. The Vice Rector also agreed with the new cooperation proposals and instructed relevant units to cooperate effectively with GIZ to quickly realize the ideas. In the coming time, the University will continue to communicate about the project to more units to expand the scale of cooperation.

Founded in 2011, the German Corporation for International Cooperation (GIZ) is placed under the mandate of the German Ministry for Economic Cooperation and Development (BMZ). GIZ has plenty of experiences in developing and implementing social and poverty impact assessments in many countries around the world, and traditionally cooperated with partners in Vietnam in the field of social security and green growth.