https://ussh.vnu.edu.vn/en/news/activities/international-conference-on-nationalism-in-india-20617.html
Attending the seminar were Dr. GB Harisha (Director of Swami Vivekananda Cultural Center, Embassy of India in Vietnam), Assoc. Prof. Dr. Le Toan (Director of the Center for Indian Studies under Ho Chi Minh National Academy of Politics), Assoc.Prof.Dr. Tran Hoang Long (Deputy Director of the Institute of Indian and Southwest Asian Studies, Vietnam Academy of Social Sciences), and Assoc.Prof.Dr. Tran Thi Minh Hoa (Vice Rector of USSH). The conference was participated by scholars from India and Thailand in online format such as Prof.Dr N.C Panda (Silpakorn University, Thailand) and Dr. Amrita Dey (University of Calcutta, India).

The conference was part of a series of activities that celebrates the 25th anniversary of the Faculty of Oriental Studies. The conference aims to contribute new Indian studies results at USSH and at the same time to promoting academic exchanges and discussions between Vietnam - India.

At the conference, scholars and experts on India studies exchanged different views and perspectives on nationalism in India. The main ideas of Indian nationalist leaders such as Mahatma Gandi and Netaji Subhash Chandra Bose, and national perspectives on India's culture, economy, philosophy, and religion were analyzed, compared and clarified in the historical context of India and in relation to other nations. Experiences and recommendations were drawn with the purpose of developing nationalism in Vietnam.

On behalf of the Board of Rectors of USSH, Assoc. Prof. Dr. Tran Thi Minh Hoa said the academic exchanges of participants would contribute to clarifying the contents of nationalism and the distinction between true nationalism and petty nationalism, thereby promoting dialogues and understanding and limiting conflicts and confrontations between nations in the context of globalization. In addition, the conference is meaningful in promoting the Indian culture of peace, altruism, understanding, and non-violence, and at the same time further tightening cultural and educational relations between Vietnam and India in general and those between USSH and the Indian Embassy in Vietnam in particular.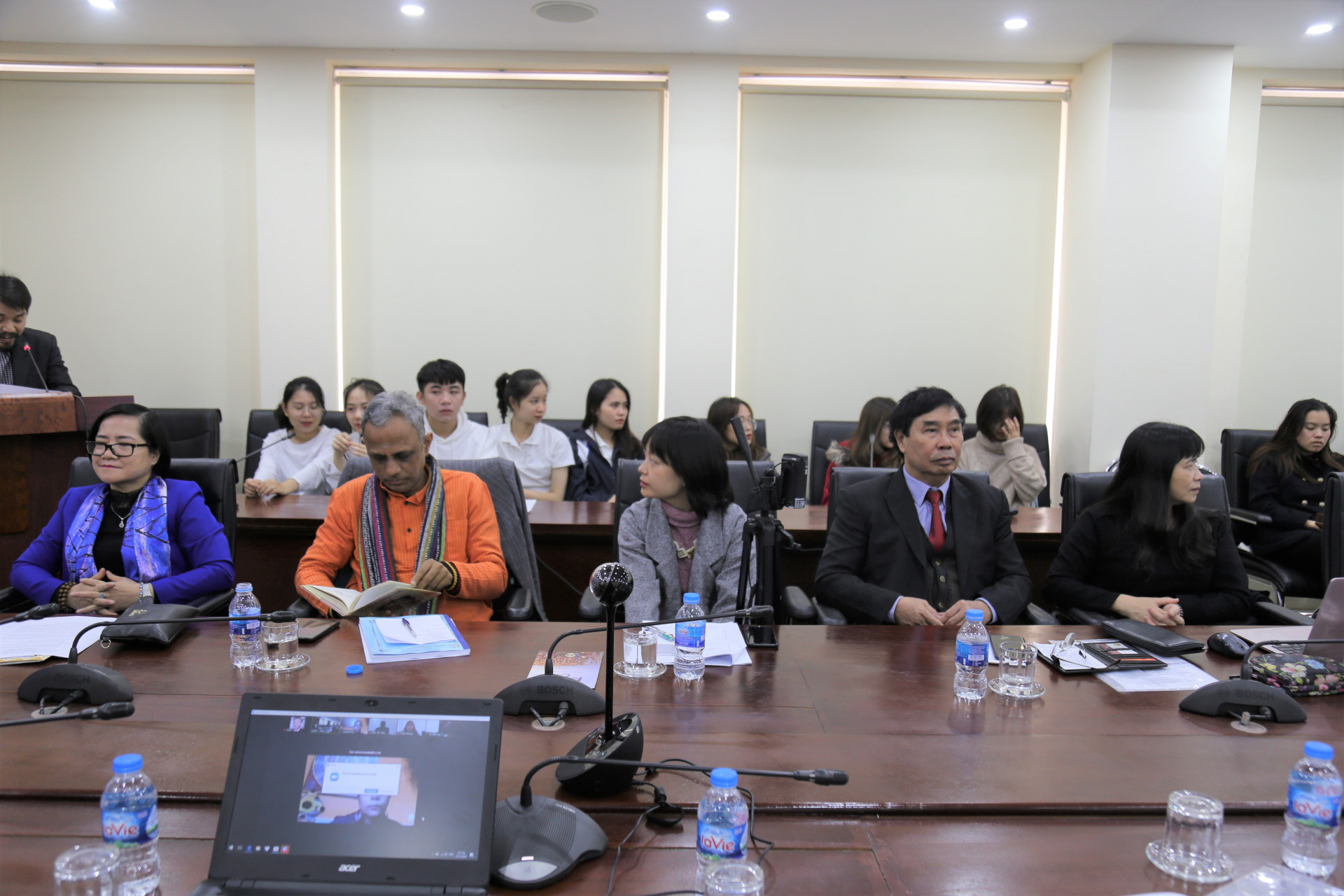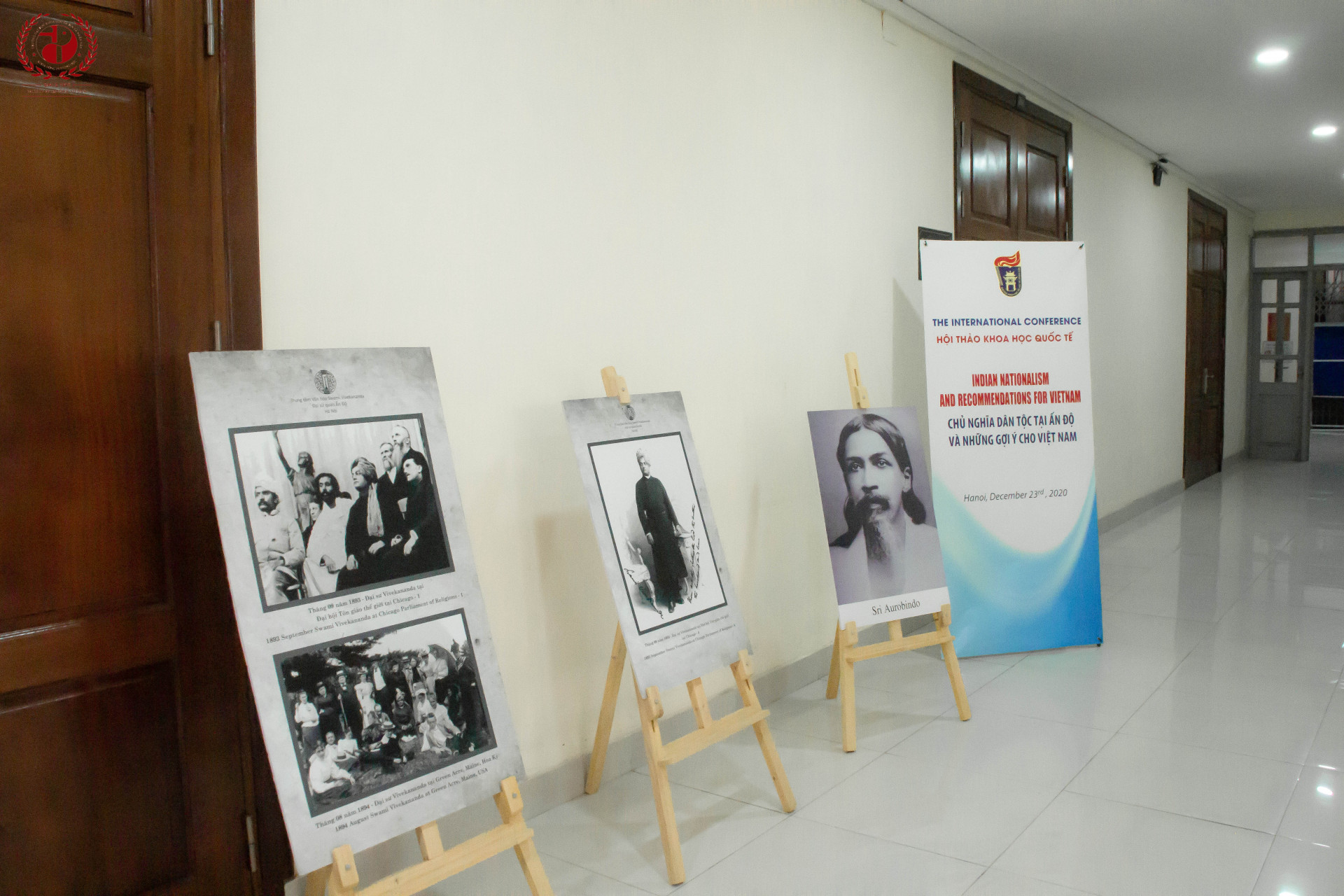 On the sidelines of the conference is a photo exhibition of activists in the Indian Nationalist movement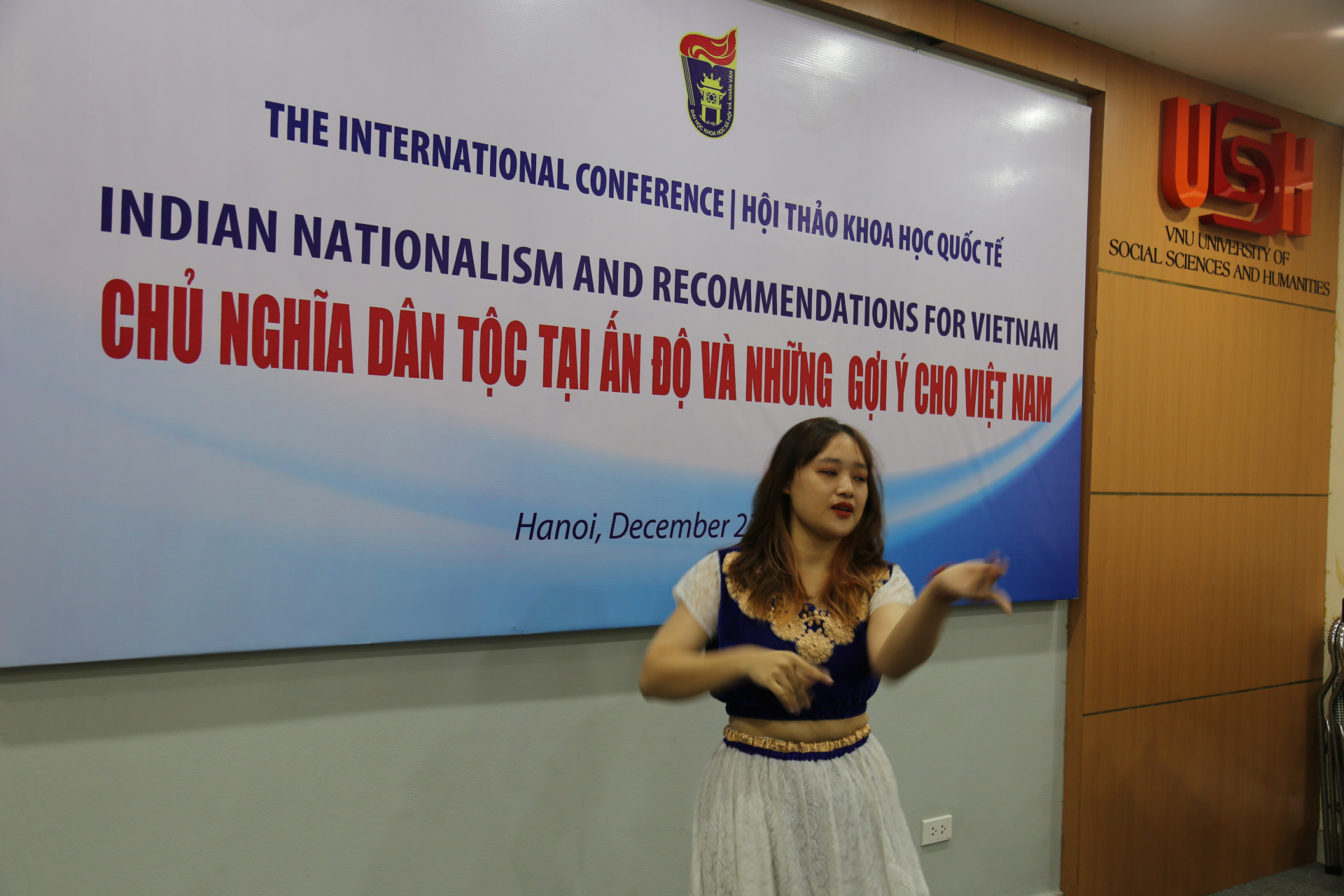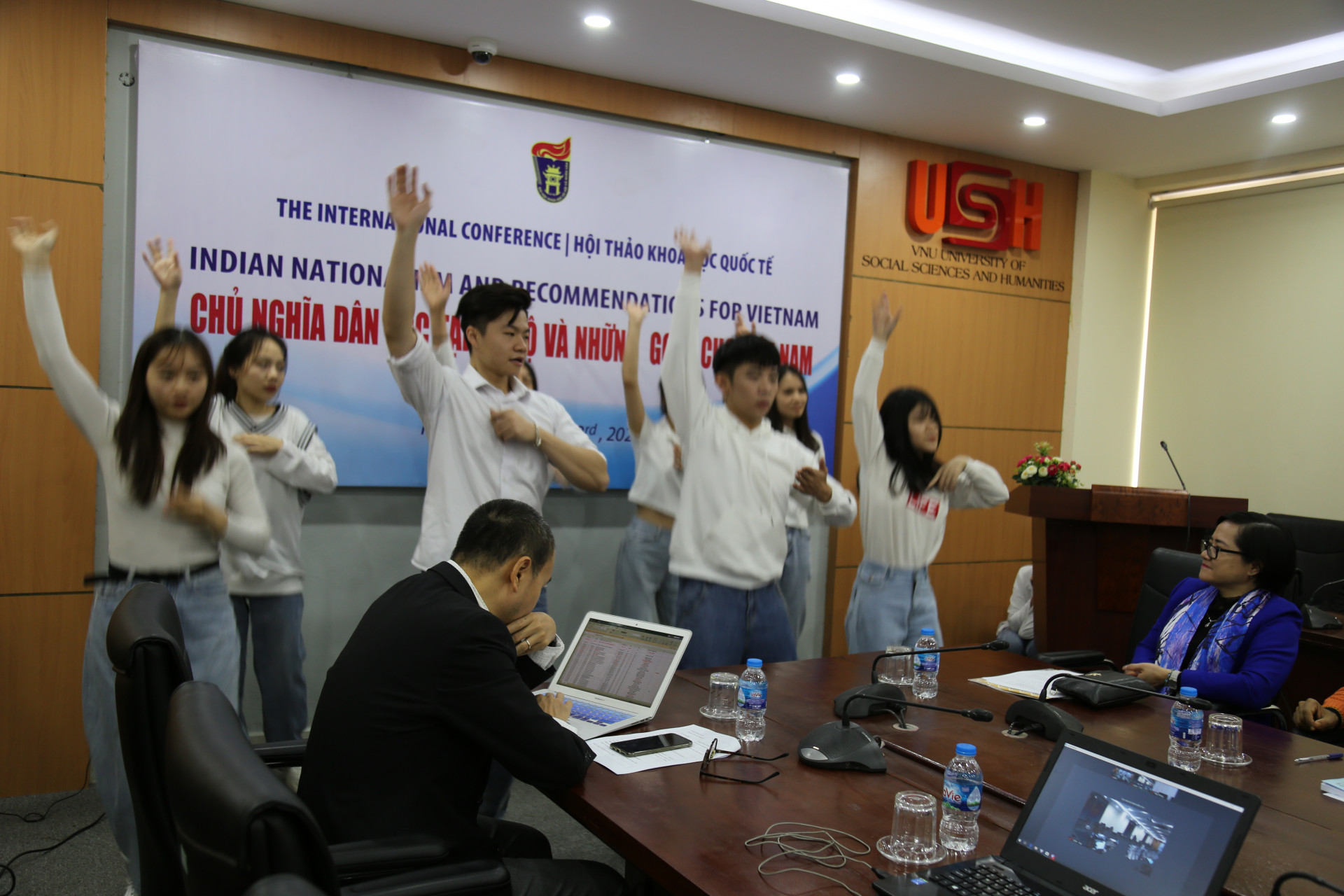 Performances by the students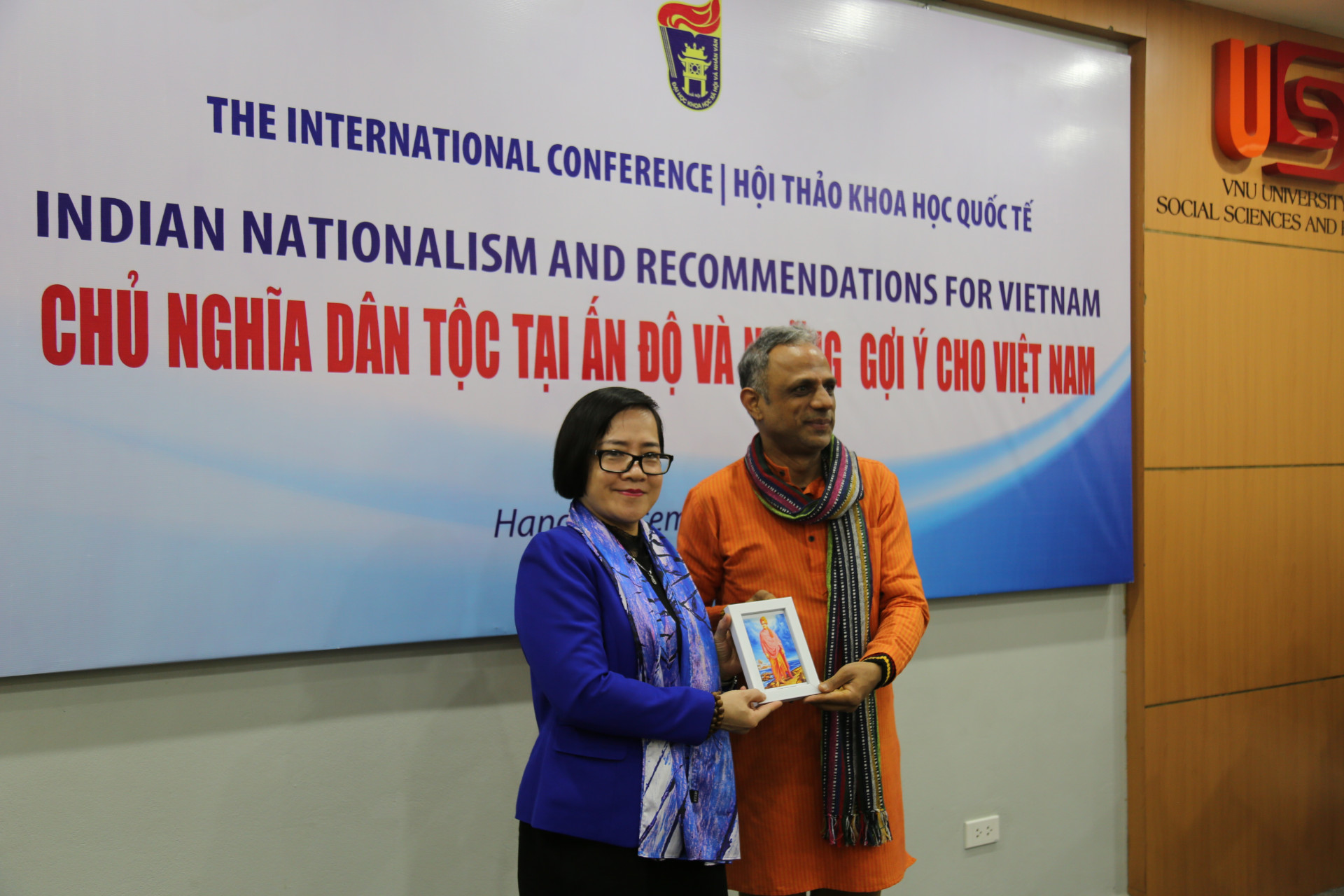 Dr G.B.Harisha gives books to Assoc.Prof.Dr Tran Thi Minh Hoa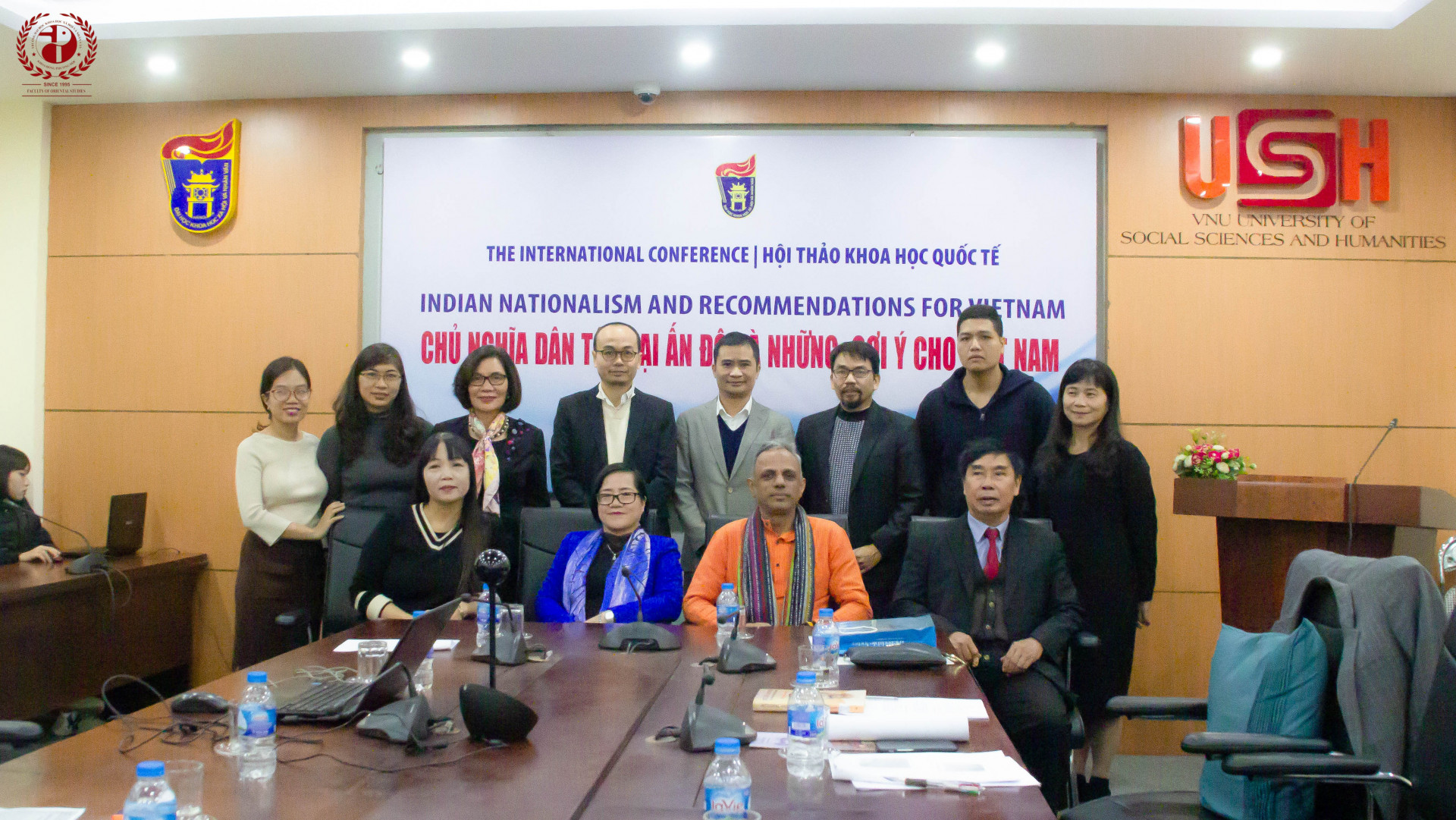 The organizers take a photo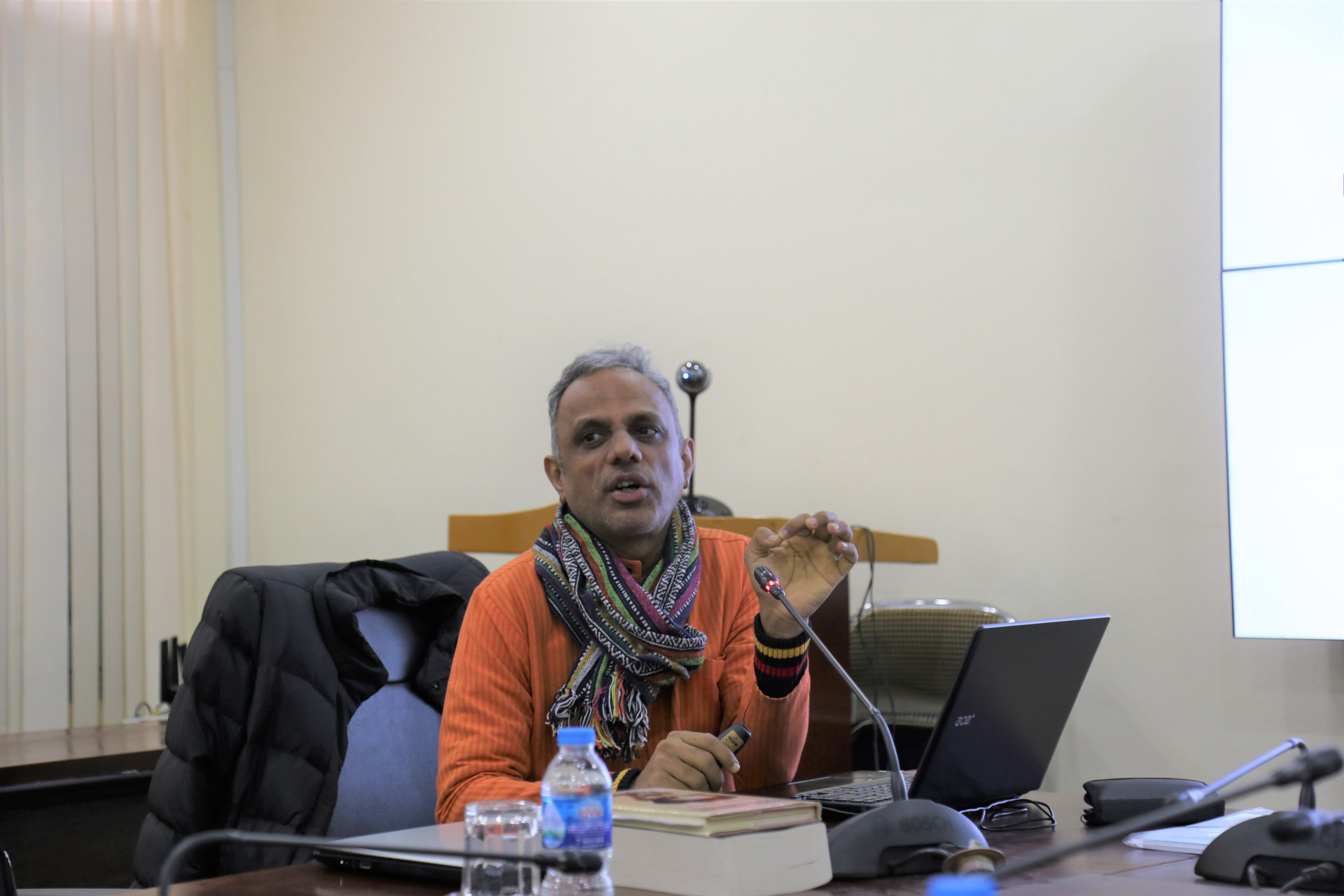 Dr G.B.Harisha presents his paper "Cultural nationalism in India - Defining new contours"