https://ussh.vnu.edu.vn/en/news/activities/signing-mou-with-global-cyber-university-south-korea-18776.html
At the ceremony, Prof. Dr Pham Quang Minh expressed his gratitude for USSH signing a memorandum of understanding with such a prestigious university from South Korea as Global Cyber University. The Rector hoped the University's staff and lecturers would benefit from this signing. The Rector also introduced briefly about USSH's Faculty of Oriental Studies, one of the leading institutions specializing in Korean Studies in Vietnam. The Faculty's Division of Korea Studies was established right after Vietnam and South Korea officially founded diplomatic relations in 1992.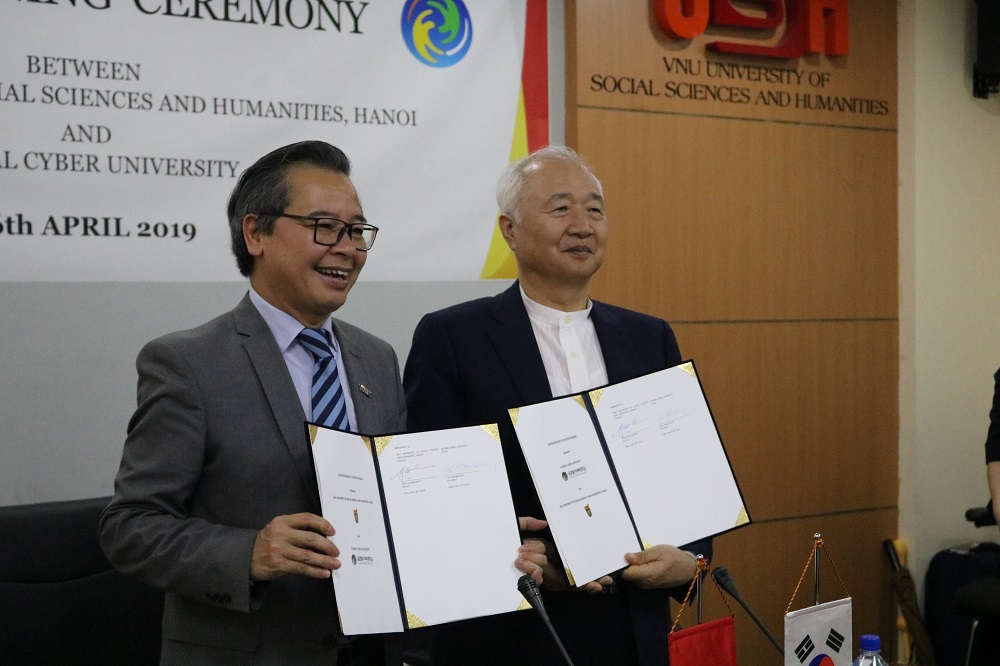 On behalf of the South Korea side, Prof. Ilchi Lee (President of Global Cyber University) expressed his gratefulness for being warmly welcomed by USSH. The positive developments of Vietnam-South Korea bilateral relations and their historical, political, cultural and social similarities would serve as good foundation for the two universities to develop fruitful cooperation. Prof. Ilchi Lee also conveyed his hope for the young students of USSH, who will continue the efforts of their predecessors in contributing to national development as well as that of Vietnam-South Korea relations.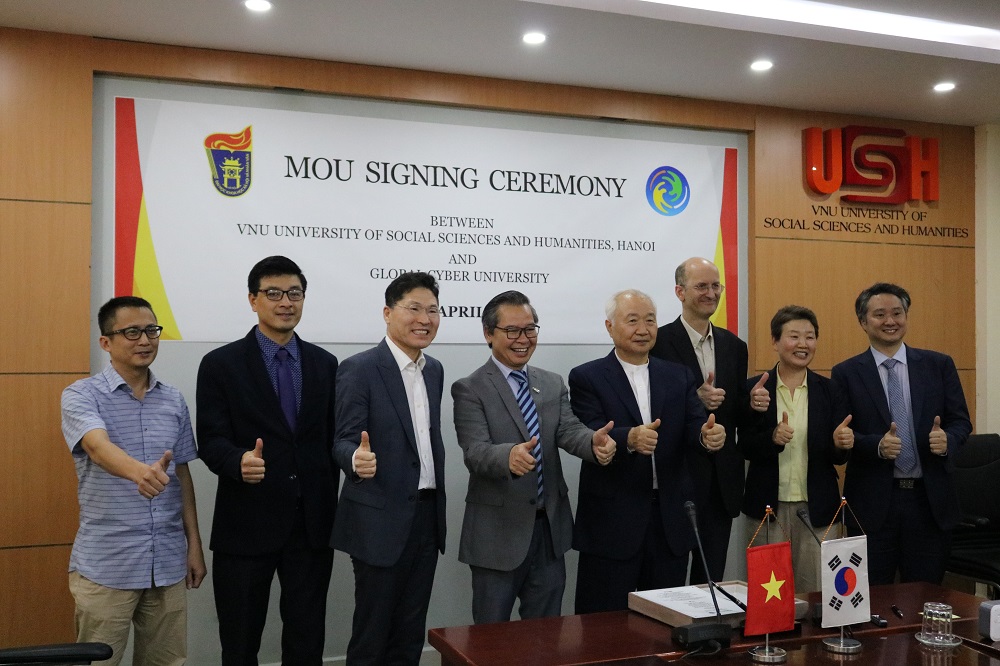 Established in October 2009, Global Cyber University began with only 3 faculties and 6 majors. It is one of the best 21 universities in South Korea offering distance and online education. Now it has 10 departments for over 3.000 students, including especially South Korean celebrities such as the members of BTS. The 10 departments are: Social Welfare, Counseling Psychology, Integrated brain education, Sports & Health, Brain-based emotion Coaching, Practical English, Convergence Contents, Entertainment & Media, Convergence Management, and Oriental Studies. There is also a University of Brain Education producing 300 masters and doctors in Brain Education.