https://ussh.vnu.edu.vn/en/news/activities/sk-group-korea-chairman-s-working-visit-to-vnu-16580.html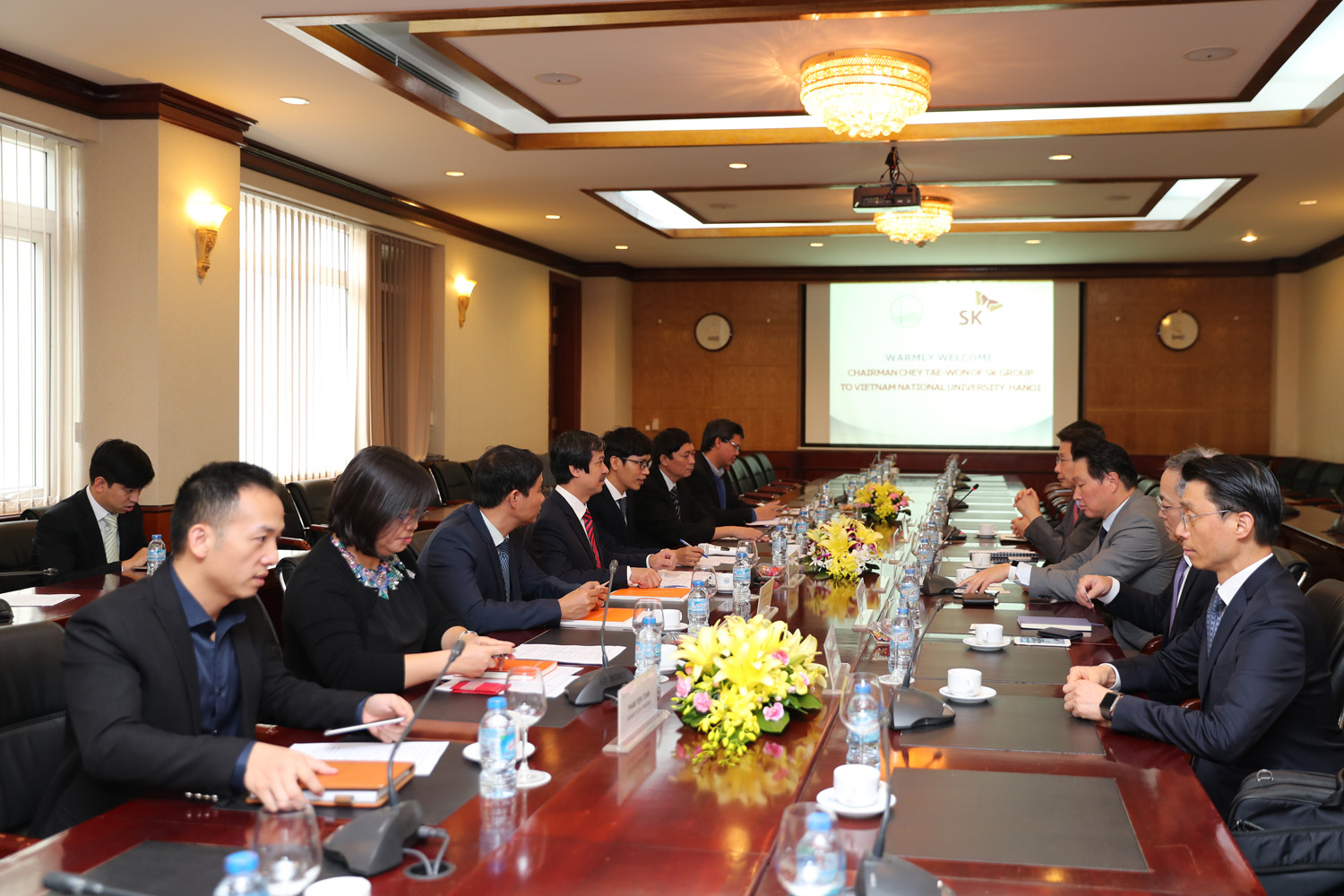 Addressing the meeting, VNU President Nguyễn Kim Sơn highly appreciated Korea Foundation for Advanced Studies (KFAS) for its enthusiastic and effective support for VNU to promote academic activities through the funding of scientists to carry out research topics, publications of scientific research results and to organize conferences, seminars. He asserted that the visit of the SK Group Chairman not only contributed to tightening the bilateral cooperation but also opened new cooperation prospects.
VNU President Nguyễn Kim Sơn suggested that SK Group with its strength in the field of information technology and telecommunications support the scholarship program for VNU's students in order to develop human resources in this field. He also expected SK Group to support VNU in the development of the R&D Centre, the Vietnamese Documentation Centre, the Hanoi Forum on Climate Change and Sustainable Development in 2018 …
Expressing his support for the cooperation between KFAS and VNU through the International Scholarship Exchange Program (ISEF), as well as asserting that SK Group was willing to support academic activities, SK Group Chairman Chey Tae-Won said that through KFAS, VNU and SK Group could consider coordinating the organization of international conferences and forums with the topics of interest that have a great impact today like environment.
KFAS President Park In-Kook appreciated the recent academic achievements of VNU Asia Research Centre (VNU ARC) among the ARC Centres worldwide. To date, through the International Scholar Exchange Fellowship Program (ISEF), VNU ARC has sent over 50 scholars-researchers to Korea, which helped diversify and promote the academic cooperation between VNU and KFAS. He suggested that the two sides promote this activity in the coming time and KFAS send Korean experts to assist VNU in organizing the Hanoi Forum.