https://ussh.vnu.edu.vn/en/news/activities/meeting-with-the-delegation-from-beijing-foreign-studies-university-16782.html
At the meeting, Assoc. Prof. Hoang Anh Tuan informed about USSH's strategy of internationalization and the promotion of international relations, including with its Chinese partners. There are many Chinese students majoring International Studies, Vietnamese Studies and language at USSH at both undergraduate and postgraduate levels under the framework 1 + 3 and 2 + 2 training programs. Beijing Foreign Studies University is one of USSH's important partners.
On behalf of Beijing Foreign Studies University, Mr. Hardy Huayong expressed his gratitude for being sincerely welcomed by USSH's Board of Rectors. He spoke highly of the potential for cooperation between two prestigious universities of Vietnam and China. He suggested the two sides strengthen bilateral interaction and cooperation in all academic fields and promote student and lecturer exchanges. Beijing Foreign Studies University is committed to covering tuition fees and finding jobs for Vietnamese students studying in China.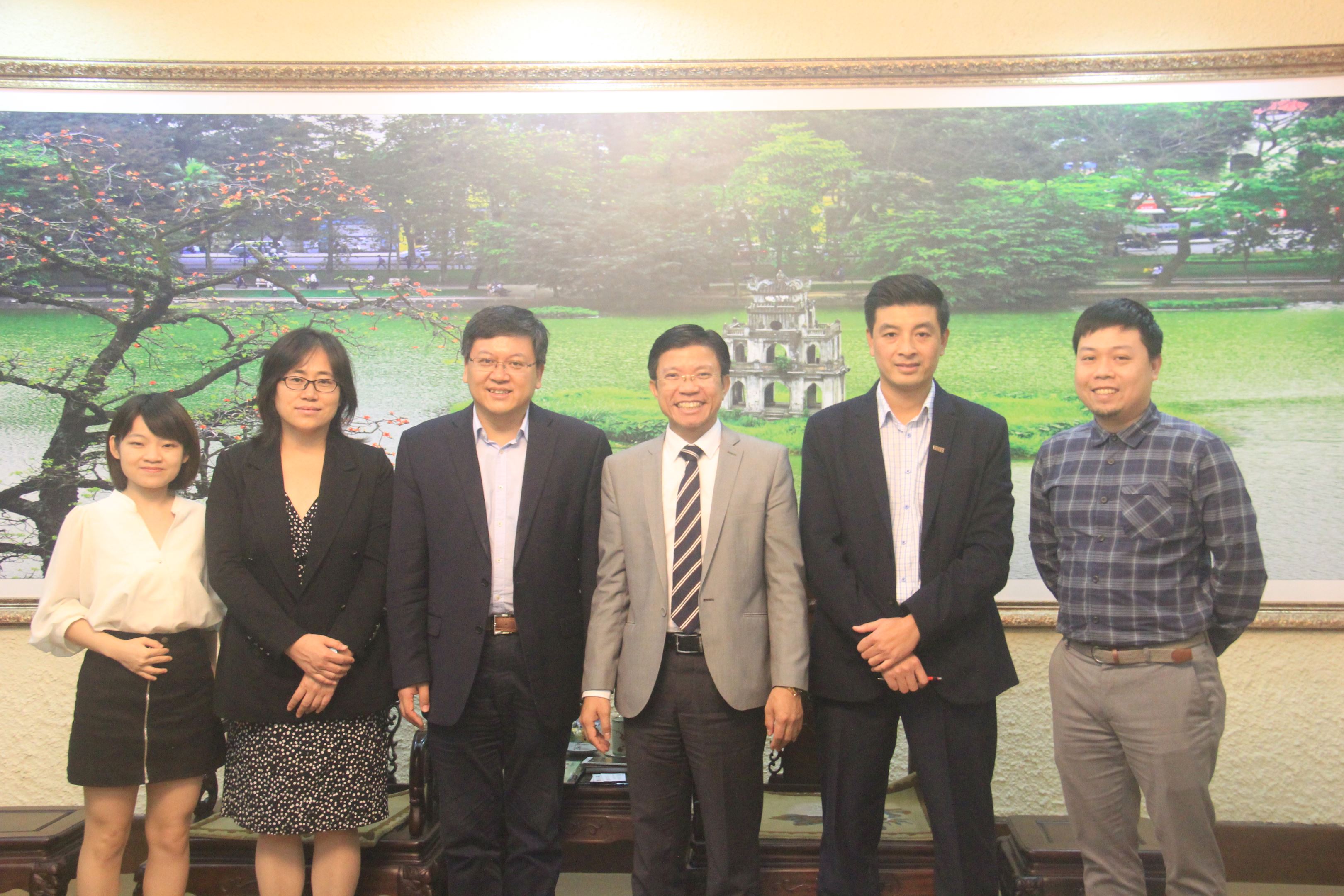 Assoc. Prof. Dr Hoang Anh Tuan takes a picture with the delegation from Beijing Foreign Studies University
Assoc. Prof. Dr. Hoang Anh Tuan agreed with Mr. Hardy Huayong's proposals and said USSH would select the suitable candidates for Beijing Foreign Studies University's proposed programs. The Vice Rector asserted the University always welcomes and provides the best conditions for Chinese students in particular and international students in general.