https://ussh.vnu.edu.vn/en/news/activities/dr-edward-lahiff-giving-a-lecture-on-career-prospects-in-international-development-for-the-undergraduates-of-the-faculty-of-international-studies-vnu-ussh-20624.html
On 5 May 2022, Dr Edward Lahiff gave a talk for the undergraduates of the Faculty of International Studies, VNU-USSH. Dr Lahiff shared his personal experience on studying and working in the field of development and provided valuable information about job opportunities for students. International development is a potential area for students in Vietnam. There are many areas of work that students can choose to follow, including health, education, humanitarian assistance, emergency aid, and programme management. In addition, they can work in the public sector, multilateral bodies (UN, World Bank, ASEAN), non-governmental organizations, and the private sector.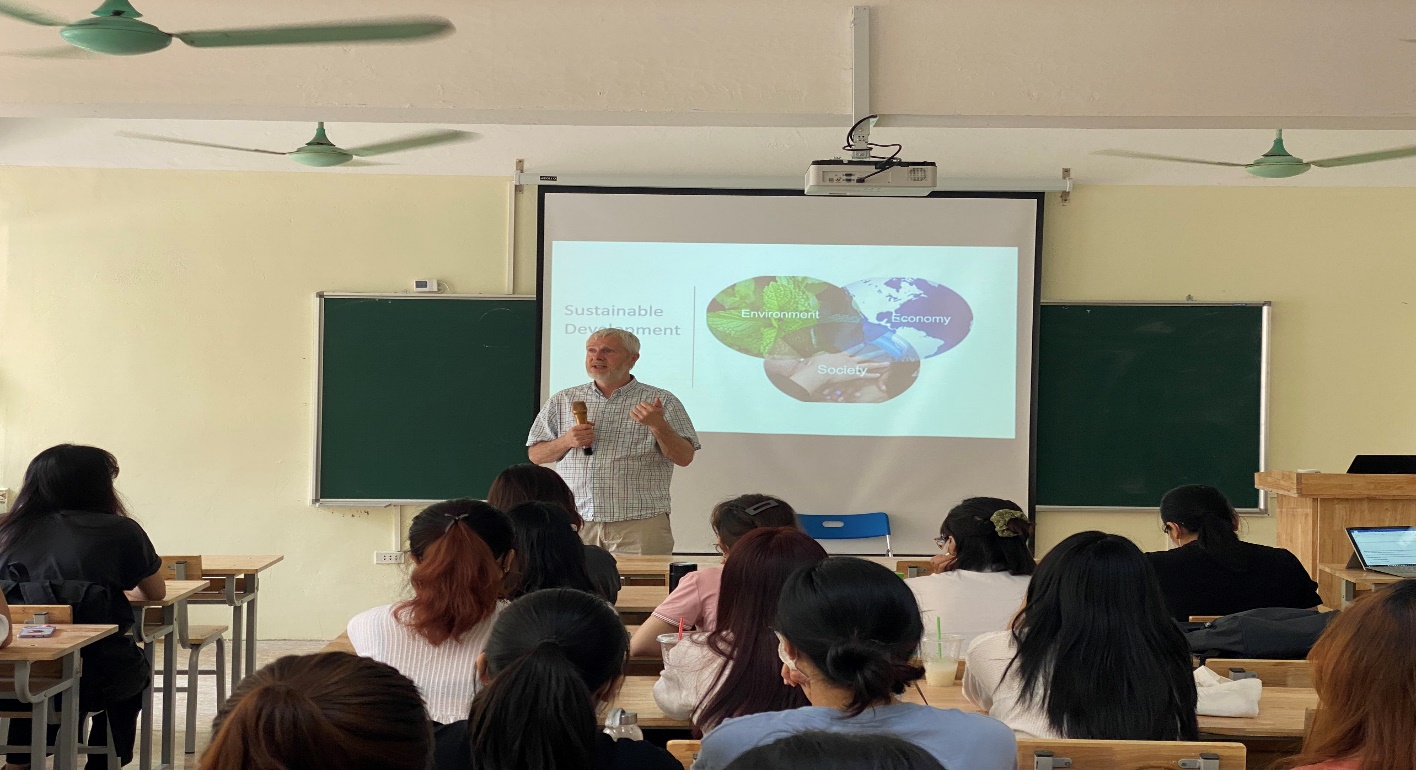 Dr Edward Lahiff giving the lecture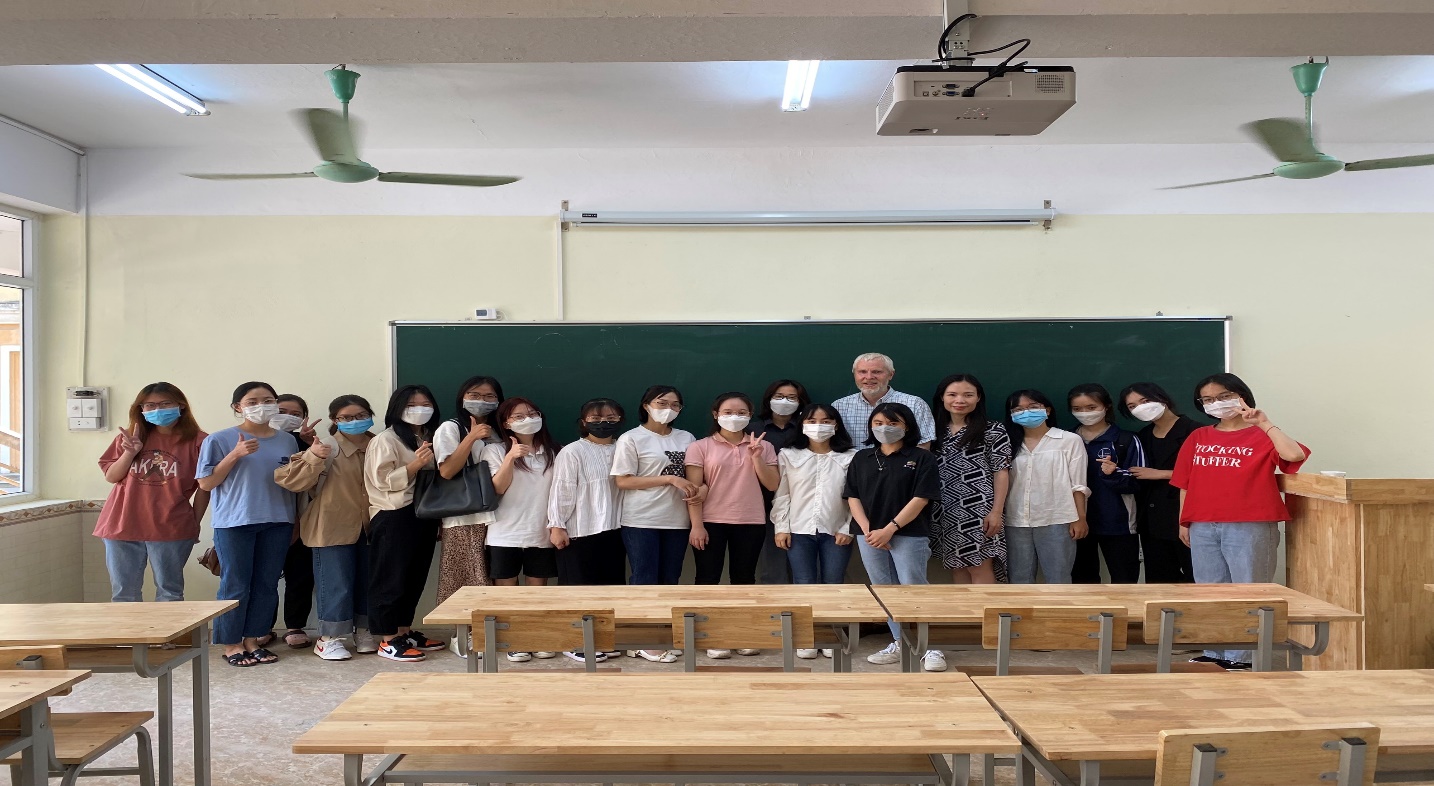 Dr Edward Lahiff with the undergraduates of the Faculty of International Studies
Dr Lahiff also noted that students need to acquire up-to-date, comprehensive knowledge and prepare transferable skills to meet demands in the job market. He gave some useful websites, free online coures and tools such as OpenIGO and Linkedin that students can access. The attendees also raised some questions for Dr Lahiff.
Vietnam has favorable conditions to promote the discipline of international development studies, he added. He believed that high quality human resources in this discipline are needed for the sustainable development of the country.
Dr Edward Lahiff is currently a visisting scholar at the University of Social Sciences and Humanities (VNU, Hanoi) and the Principal Investigator on the project Social Inclusion Vietnam. This is a collaborative programme of research between University College Cork (Ireland) and the University of Social Sciences and Humanities (VNU, Hanoi). More information about the project can be found here:
http://sivn.edu.vn/
Dr Edward Lahiff holds degrees from the National University of Ireland and the University of Manchester, and a PhD in Development Studies from the University of London. He worked for many years in southern Africa and was for many years Senior Lecturer in Agrarian Studies at the University of the Western Cape. Edward is now a lecturer in International Development in the Department of Food Business and Development in University College Cork, in Ireland, where he is the director of the BSc in International Development.