https://ussh.vnu.edu.vn/en/news/activities/meeting-with-secretary-general-of-the-national-unification-advisory-council-9627.html
https://ussh.vnu.edu.vn/uploads/ussh/news/2014_04/meeting-with-the-secretary-general-of-the-national-unification-advisory-council15042014173312.jpg
On March 17th, 2014, Mr. Park Chan Bong (Secretary General of the National Unification Advisory Council) led a Korean delegation to visit and work at the University of Social Sciences and Humanities (USSH). The delegation was welcomed by Prof.Dr Nguyen Van Khanh (Rector of the University), Associate. Prof. Dr Nguyen Van Kim (Vice Rector) and representatives from the Faculty of Oriental Studies, Faculty of International Studies, Faculty of Political Science, Faculty of History and Office for International Affairs and Programs.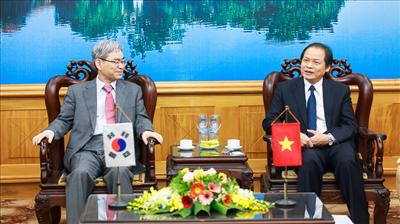 Prof.Doctor Nguyen Van Khanh introduced about the long tradition and history of the University. He emphasized that USSH is on the way towards deep international integration. Up to now the University has established international cooperation with 180 international universities and research institutes. The University always upholds extending relations with Korean universities, research institutes and funds; conducting exchanges of lecturers and students; collaborating with Korean scientists and scholars to conduct research projects and proposals and organize international workshops. The Rector hoped that The National Unification Advisory Council would assist and support USSH in further expansion of cooperation with Korean universities in the coming time.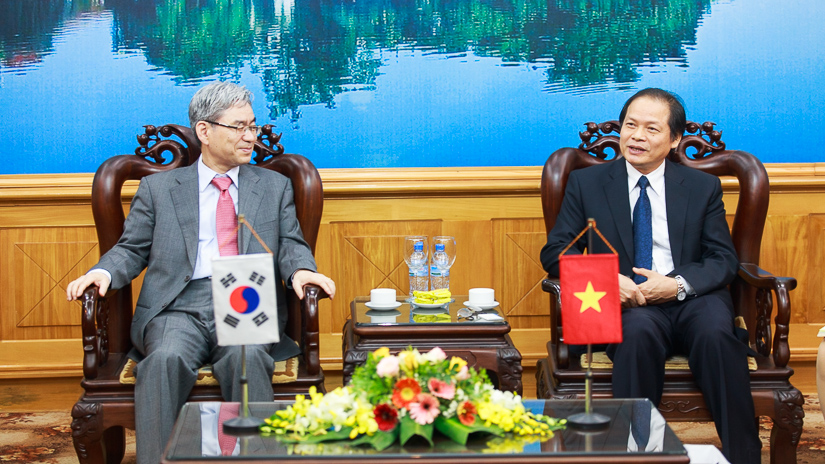 Mr Park Chan Bong mentioned that Vietnam is developing rapidly. USSH, VNU Hanoi is one of the great and renowned universities and plays an important role in promoting Vietnam– South Korea relations. In the future, the two countries will have more chances to learn from each other and exchange ideas on progression and development. The two sides have to strongly boost cooperation in cultural, social and economic areas, etc…
At the meeting the two sides also discussed and mentioned cooperative programs such as student exchanges and the organization of international conferences.
Currently there are over 100,000 Koreans living and working in Vietnam and more than 250 Korean students studying in Vietnam. USSH has been training a large number of Korean students at many levels from bachelor's, master's to doctorate.