https://ussh.vnu.edu.vn/en/news/activities/over-800-candidates-took-part-in-entrance-examination-to-high-school-for-gifted-students-in-social-sciences-and-humanities-20195.html
This year, the High School for gifted students in Social Sciences and Humanities held the first entrance exam with specialized classes in Literature, History and Geography. Before the exam took place, all the preparation had been done and the procedures were completed in accordance with exising regulations. Assoc.Prof.Dr. Nguyen Quang Lieu (Rector of the School) shared: "The School attemtps to create the best and most favorable conditions for students to take the exam and for parents to take their children to the exam site. Students will take the tests at block G, the testing rooms are air-conditioned, and resting space is prepared for parents at Block B-C while they wait for their children to complete the tests". To support the admission processes, besides mobilizing teachers from different units of USSH, the School also involved students from the Youth Volunteers club.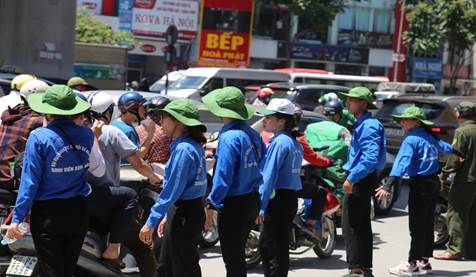 In the first examination, the School received ample attention from the candidates as well as their parents from Hanoi and other provinces. This year, 100 out of 800 registered candidates will be admitted into the School. In general, the candidates had proven to have good academic performance, with many having gained great awards at provincial and municipal exams for good students and demonstrated good English language proficiency.
Speaking of the tests, Assoc.Prof.Dr Nguyen Quang Lieu said they adequately served the admission requirements. The Literature, Math, History and Geography tests contained both fundamental and advanced questions, while the English test was fairly difficult, as the School focused on testing the all-rounded academic capability and skills of the students aside from specialized knowledge, including foreign language proficiency.
Candidate Nguyen Duc Quang Huy from Bac Ninh shared his opinion: "The English test is suitable for gifted students at provincial level and students specialized in English but is rather difficult for the rest." Huy also said he had known of USSH as the leading educational instiution in social sciences and humanities since his 8th grade and is passionate about learning about the social and humanity aspects of life. So upon learning that the School launched its entrance examination, Huy decided to register for the exam hoping h will be able to win a place at the School's Literature class.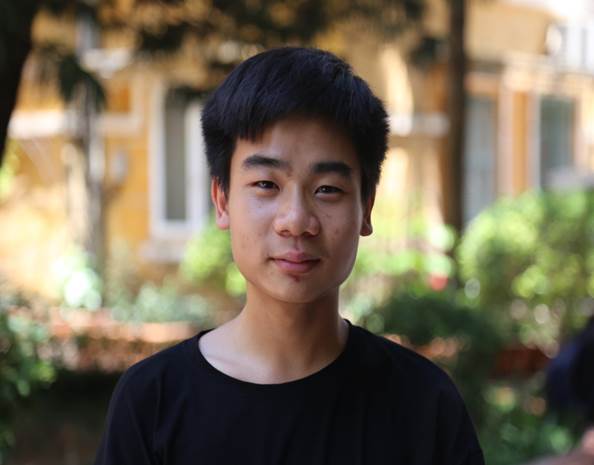 Candidate Nguyen Duc Quang Huy
Some pictures taken at the exam site