https://ussh.vnu.edu.vn/en/news/activities/vnu-in-top-500-universities-in-asia-in-2020-20074.html
https://ussh.vnu.edu.vn/uploads/ussh/news/2020_06/vnu-_the_asia-20200605150928405.png
According to this ranking, Vietnam National University, Hanoi is the best university in Vietnam and in Group 201-250 Asian leading universities, followed by Hanoi University of Science and Technology in Group 251-300 and Vietnam National University, Ho Chi Minh City in Group 400+.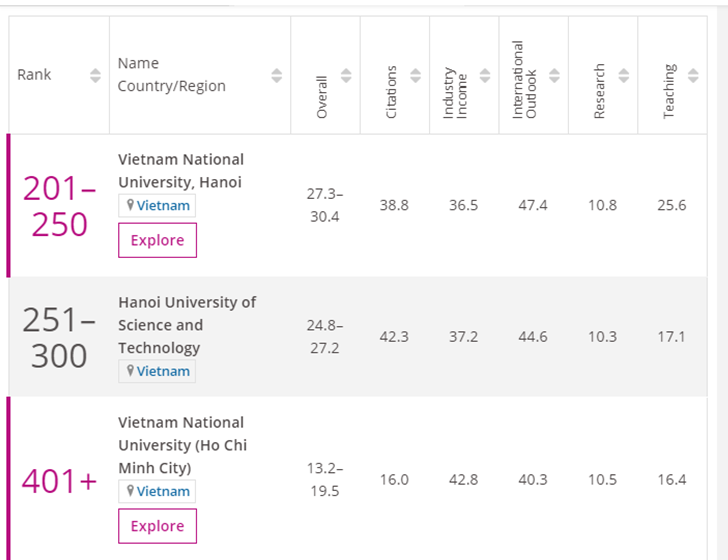 The Times Higher Education Asia Universities Rankings 2020 use the same 13 performance indicators as the THE World University Rankings, focusing on teaching, research, knowledge transfer and international outlook. These indicators are adjusted to reflect the characteristics of Asia's universities, creating a regional perspective to assess Asian universities.
In 2020, nearly 500 universities from 30 countries and territories across Asia are ranked compared to 400 universities ranked in 2019.
In 2019, for the first time, Vietnam had 3 universities featured in the THE World University Rankings, including VNU, VNUHCM and HUST.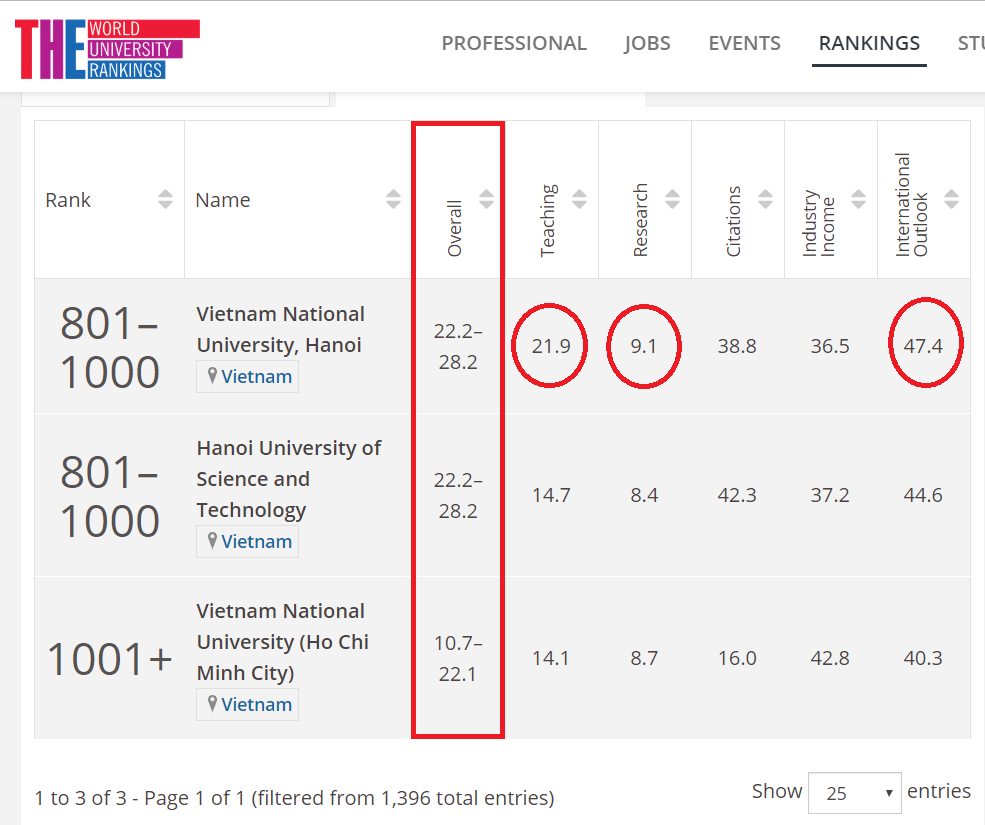 Specifically, VNU and HUST ranked among the 801-1,000 best universities, while VNUHCM was placed in Top 1000+.
Ranked by indicator, VNU is the best among the three ranked Vietnamese higher education institutions in teaching, research and international outlook; VNUHCM ranks first by industry income while HUST tops the three by scientific citation.