https://ussh.vnu.edu.vn/en/news/activities/signing-mou-with-the-global-education-services-company-japan-16072.html
At the meeting, Prof. Dr. Pham Quang Minh reaffirmed the success of the program "One Belt - One Road" recently co-held by USSH and GES. The Rector said USSH would like to continue its cooperation with GES via this program and other forms of cooperation such as academic exchanges and joint conferences and workshops. They would contribute to USSH's current strategy of internalization, including expanding its relations with Japanese partners. At a personal level, the Rector invited Mr. Onda Takayuki to attend the international conference "China's One Belt – One Road Policy: Opportunities and Challenges" to be co-organized by USSH and the Konrad-Adenauer-Stiftung Vietnam (Germany) on October 6th, 2017.
In exchange, Mr. Onda Takayuki expressed his gratitude for being warmly welcomed by USSH and reaffirmed GES' mission of promoting peace and reducing differences among the Asian nations through such activities as had been done with USSH.
Next, leaders of the two sides signed on the memorandum of understanding, according to which GES pledged to recommend, connect and promote the cooperation between its partners (universities, institutes, foundations, fellowships…) and USSH; recommend seasonal programs for students of its university partners for USSH; introduce scholarships for USSH students; assist USSH in finding financial resources and organizing short-term field trips abroad for USSH students. In return, USSH pledged to recommend graduates and/or undergraduates for scholarships; accept and implement seasonal programs for the students of GES' university partners; assist GES in connecting with Vietnamese university partners. The agreement will remain in force for a period of 5 years upon signing.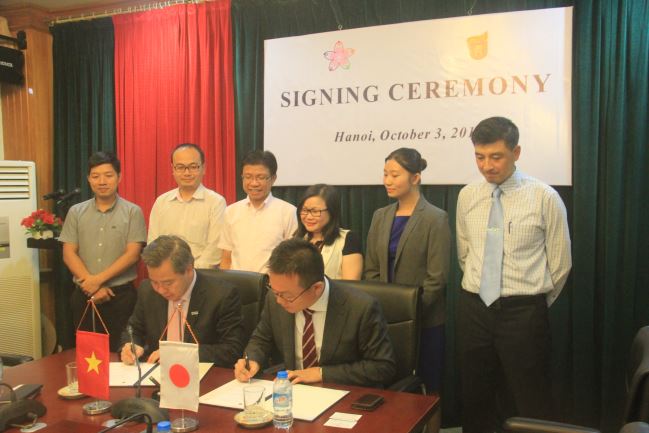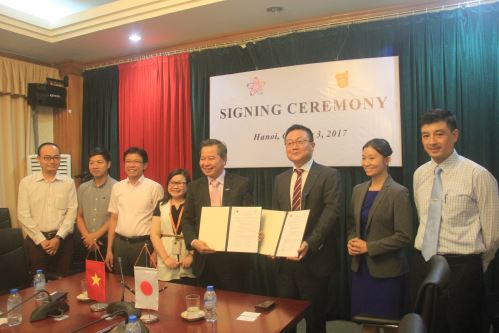 Prof. Dr Pham Quang Minh signs and exchanges MOUs with Mr. Onda Takayuki 
On August 21st, 2017, USSH and GES co-organized the research program "One Belt - One Road" for distinguished students of three Chinese universities, namely Beijing Normal University, Renmin University of China and Jiangsu Normal University. The Chinese students attended lectures on Vietnamese history, culture, economy and the Vietnam-China relations now and then; and also engaged in cultural activities in Hanoi by visiting its prominent cultural and historical monuments and participating in city tours.