https://ussh.vnu.edu.vn/en/news/activities/signing-mou-with-dao-minh-quang-foundation-15730.html
At the ceremony, Prof. Dr. Pham Quang Minh affirmed that expanding bilateral relations with both domestic and foreign partners is part of USSH's strategy for development. Therefore, the Rector welcomed the Foundation's contribution and assistance in improving its training and research capacity and the overall development of social sciences and humanities in Vietnam. Dr. Dao Minh Quang expressed his thanks to the enthusiastic reception of USSH's board of leaders and students. He congratulated the new students on having gained entrance into a leading Vietnamese university in social sciences and humanities and wished them success on their future study and career. He also shared his own stories from when he graduated to the establishment of his Foundation.
As one of USSH's longtime partners, Dao Minh Quang Foundation aims to further promote bilateral cooperation to encourage the academic spirit of its teachers and students and make social contributions in general.
Next, representatives of the two sides signed a formal MOU by which a total amount of VND 380 million/ year will be donated to the University to carry out its training and research projects, including financial support for best students (based on their performance in the entrance examination, annual academic scores, and graduation scores); the "Dao Minh Quang scholarship" with 20 items per year, and funding for creating and implementing research activities; funding for awards in the Vietnamese Writing Contest held by Faculty of Vietnamese Studies and Language, and coverage of administrative expenses. In addition, the Foundation will advise and assist the University in pursuing joint research and development projects with German partners and partners from other countries, whose main beneficiaries are students and faculty of USSH. Finally, the Foundation will cooperate with the University in a common project to develop a Center for Research and Training Cooperation with the Federal Republic of Germany and the European Union. The memorandum came into effect on the date of signing and will serve as foundation for further specific agreements.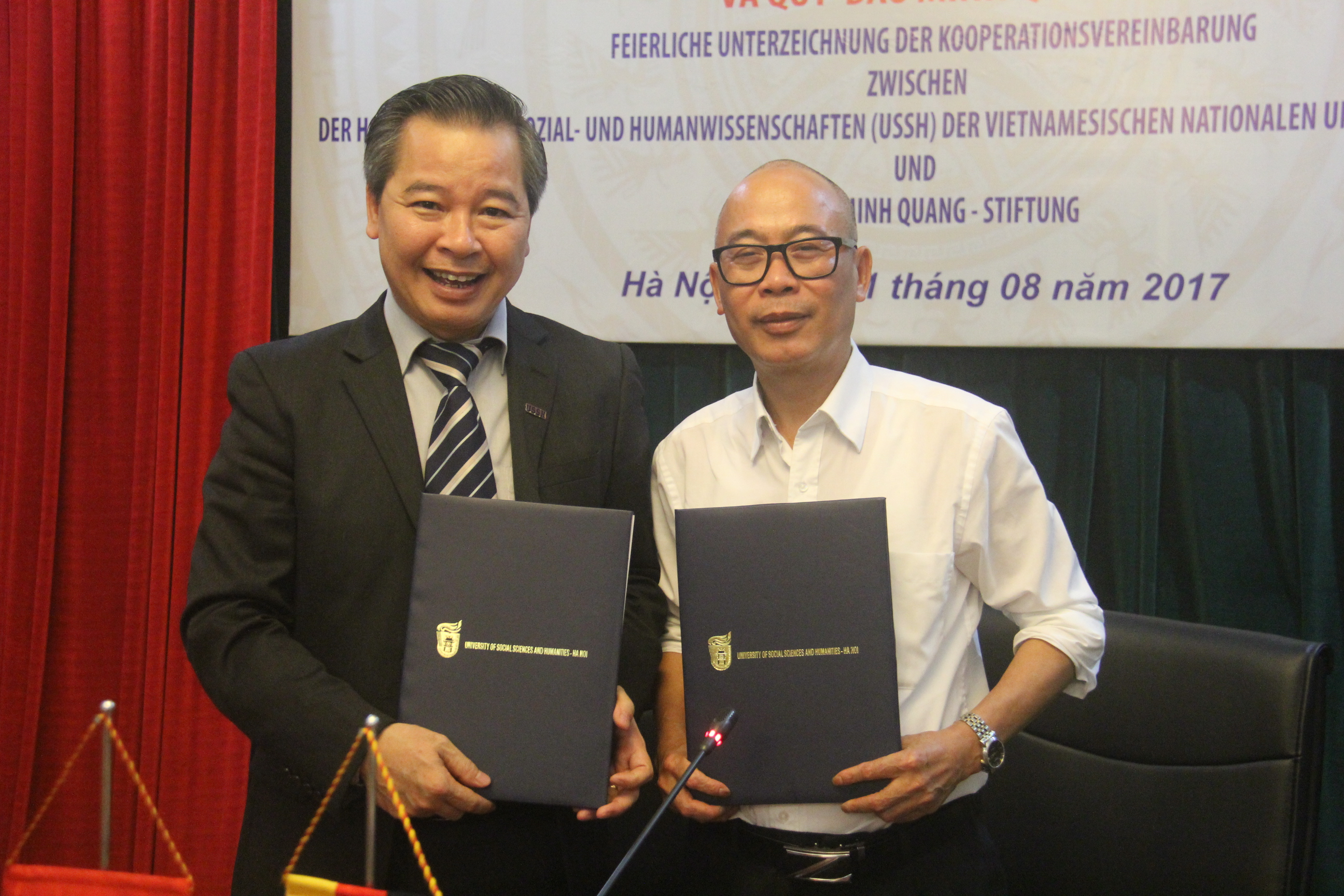 Prof. Dr. Pham Quang Minh exchanges MOUs with Dr. Dao Minh Quang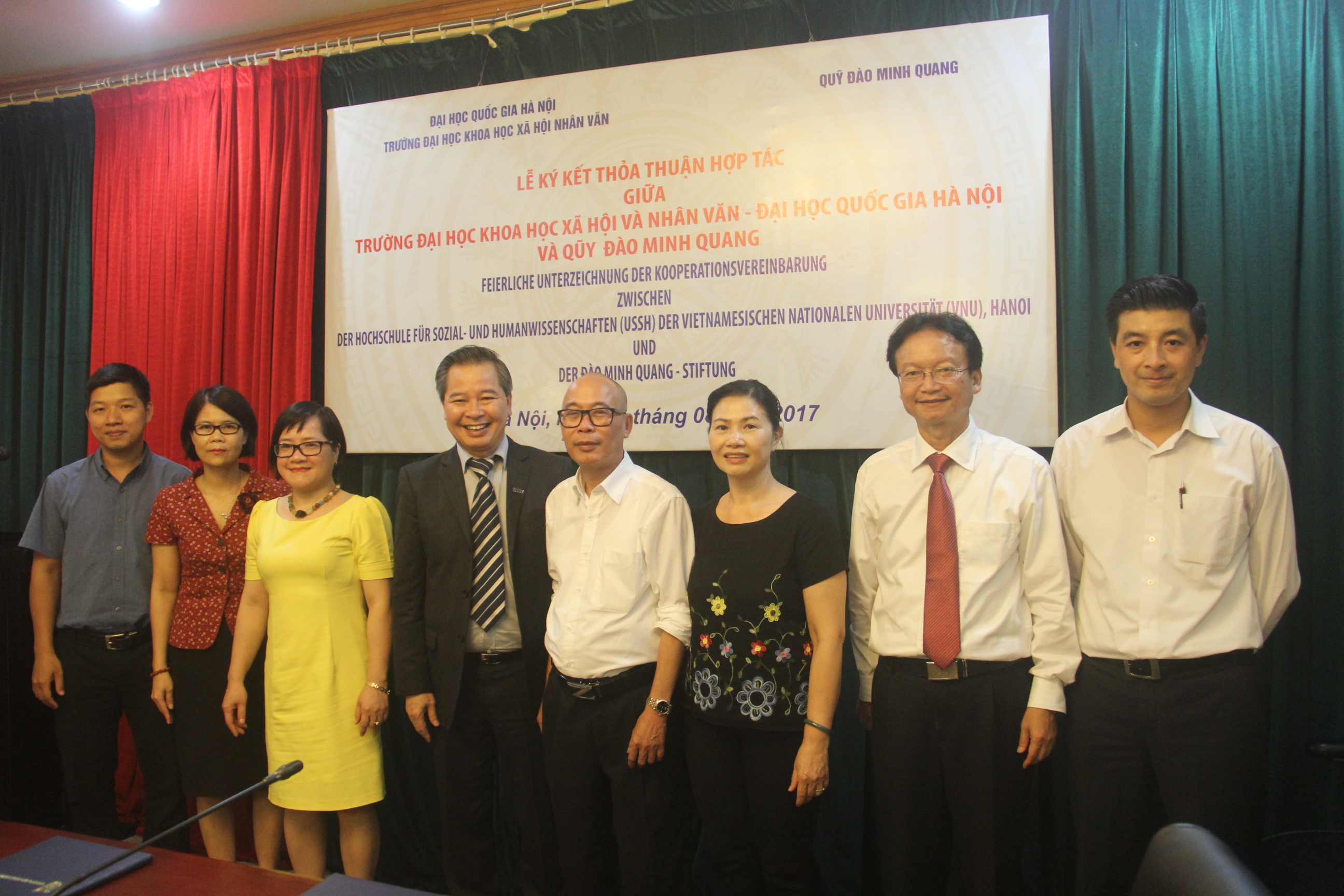 Prof. Dr. Pham Quang Minh takes a ceremonial picture with Dr. Dao Minh Quang
Dao Minh Quang Foundation was established based on the Law of Germany with independent legal status and a single focus on public and charitable objectives. In December 2016, it was officially recognized by the Federal Ministry of Justice and Consumer Protection as an independent legal entity and by the Federal Ministry of Finance as a public Foundation thanks to its charitable activities. It aims at encouraging mutual development and cooperation between Germany and Vietnam, especially in the fields of education, sustainable agricultural development, music and culture.