https://ussh.vnu.edu.vn/en/news/activities/meeting-with-the-delegation-from-zittau-gorlitz-university-of-applied-sciences-germany-16070.html
At the meeting, Prof. Dr. Pham Quang Minh briefly introduced about USSH, a leading institution in terms of social sciences and humanities in Vietnam. The Rector emphasized the University's strategy of internalization, including strengthening relations with its international partners. Regarding Germany itself, USSH has formed good relations with German universities such as Humboldt University, Passau University, and Heinrich Heine University Düsseldorf. USSH would like to begin bilateral cooperation with Zittau/Gorlitz University through such activities as organizing joint workshops, exchanging students and lecturers, conducting common research projects etc.
On behalf of the Zittau/Gorlitz University, Prof. Eva Pretzsch expressed her gratitude for being warmly welcomed by University of Social Sciences and Humanities. She is currently involved in a tourism development project in Vietnam and looking forward to working with USSH's Faculty of Tourism in this assignment. To realize this idea, Prof. Eva Pretzsch proposed signing a formal memorandum of understanding (MOU) between the two sides, which would act as a mechanism for further cooperation.
Prof. Dr. Pham Quang Minh expressed his agreement with Prof. Eva's proposal and pledged the University would do its best to facilitate the signing of an MOU. The Office for Cooperation and Development and the Faculty of Tourism Studies will help connect the two universities.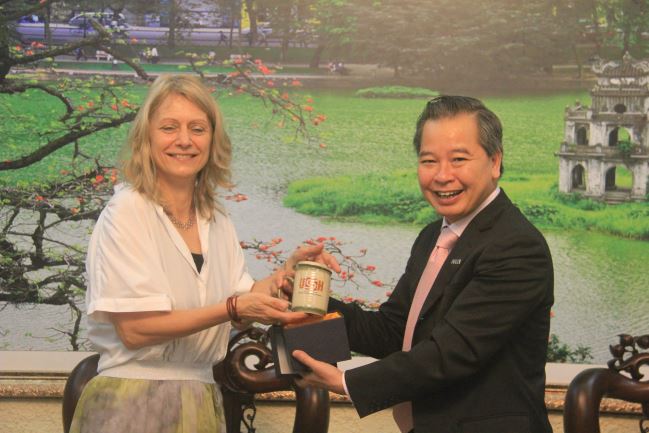 Prof. Dr Pham Quang Minh gives a token to  Prof. Eva Pretzsch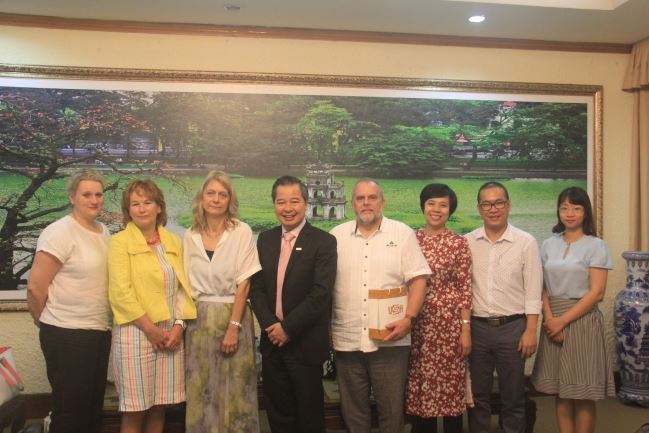 Prof. Dr Pham Quang Minh takes a ceremonial picture with the delegation from Zittau/Gorlitz University 
Established in 1992, Zittau/Görlitz University of Applied Sciences is a non-profit public higher education institution located at the town of Zittau. It has no tuition fees, low living costs, modern facilities and equipment, and solid relations with regional, national and international companies and institutions. It offers 40 Bachelor's, German Diplom and Master's courses in engineering, natural, social and economic science.