https://ussh.vnu.edu.vn/en/news/activities/master-s-tea-club-returns-new-academic-year-new-friends-16045.html
Returning for the first time after the summer break, the fifth session of USSH Master's Tea Club welcomed the participation of USSH students and particularly, exchange students from Indonesia, Japan and Germany. The meeting, which took place in the self-study room at E Block on September 22nd, 2017, had no specific topics but random daily life stories for the friends to get to know each other. While enjoying tea and sweets, the foreign friends shared their interesting stories and experiences living in Hanoi. Lala, a friend from Indonesia, revealed many similarities between life in Vietnam and in Indonesia, and concluded that she didn't find it difficult to adapt to the local lifestyles. Yoshiki, a student from Japan, was particularly impressed with Vietnamese food due to their good taste and reasonable prices. Jona, a friend from Germany, was excited to share his experiences at his new residence, as he was getting to learn more about new friends in his neighbourhood. This is not only an opportunity for USSH students to familiarize themselves with common English, but also a chance for them to know more about how life in Vietnam was with international students.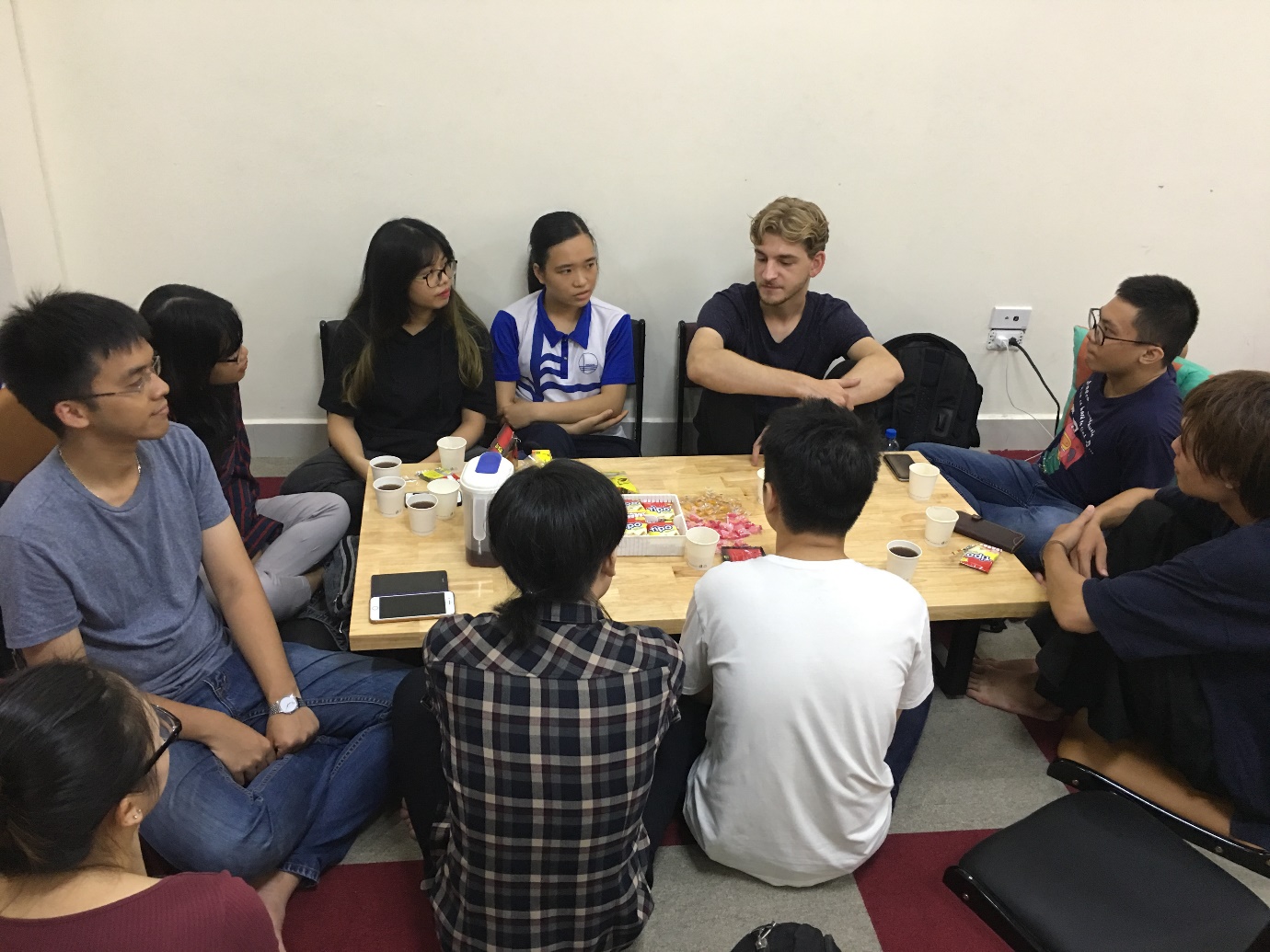 The other part of the session focused on the Mid-Autumn Festival in terms of its origin, meaning and common activities that Vietnamese people often do to celebrate it. The foreign students saw the festival as a valuable opportunity to gain a better understanding of the culture of traditional Vietnamese people.
The meeting ended before lunchtime with every participant feeling joyful. We were honored to see new friendships created thanks to Master's Tea Club come-back session. The international friends also expressed their willingness to join the next meetings of the club in the next weeks.