https://ussh.vnu.edu.vn/en/news/activities/international-conference-on-coastal-tourism-13045.html
https://ussh.vnu.edu.vn/uploads/ussh/news/2015_01/international-conference-on-coastal-tourism28112015182153.jpg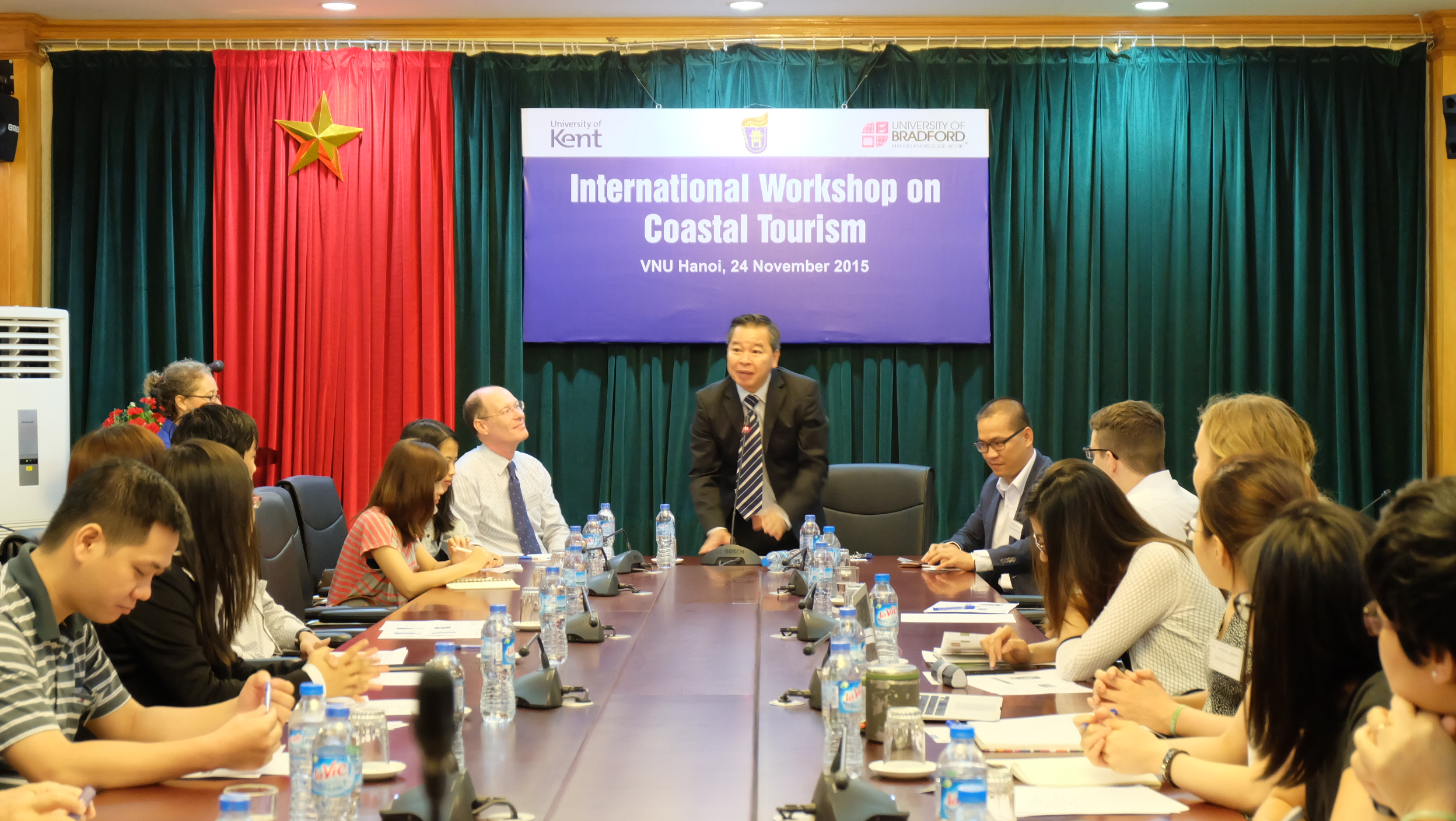 Assoc. Prof. Dr Pham Quang Minh (Vice Rector of USSH) delivers his opening speech
Participating in the conference were representatives of the British Council – the sponsor of this research project; Assoc. Prof. Dr Pham Quang Minh (Vice Rector of USSH); lecturers from Faculty of Tourism Studies, scholars from the UK, Germany, Australia and Japan; tourism experts in Vietnam that currently work at Institute for Tourism Research and Development, University of National Economics, Hanoi Pedagogical University and Thang Long University, and representatives of several travel companies under the Responsible Tourism Club.
At the conference, Dr. Mark Hampton (Kent University), Dr. Julia Jeyacheya (Bradford University) and Dr. Pham Hong Long presented their research findings on Ha Long coastal tourism. The advantages and challenges in management, natural resources, infrastructure, and socio-economic impact were raised for Q&A. In addition, human resources is also a big issue that affects the quality of coastal tourism in Ha Long.
Another detailed and relevant presentation on "Coastal tourism – Lessons from Malaysia" was given by Mrs. Helen Brunt, which provides a more comprehensive approach to sustainable tourism development.
The conference was organized to provide researchers that studies tourism with more useful knowledge and experiences and also an opportunity for the participants to foster more lasting cooperation.