https://ussh.vnu.edu.vn/en/news/activities/international-conference-researching-and-teaching-german-thoughts-in-universities-12896.html
https://ussh.vnu.edu.vn/uploads/ussh/news/2015_11/international-conference-researching-and-teaching-german-ideology-in-universities16112015105306.jpg
Attending the seminar were PhD. Harald Hermann (Director of the Institute of Religious Science, Germany); Dr. Anke Stahl (Representative of the German Academic Exchange Service in Vietnam, Laos, Cambodia); Ms. Chuong Phuong (Representative of the UNESCO National Commission, Ministry of Foreign Affairs); Prof. Dr. Nguyen Van Kim (Secretary of the Party Committee, Vice Rector of Social Sciences and Humanities, VNU) and many scholars from Germany, Taiwan, the USA, Austria and Indonesia; scientists from the Institute of Contemporary Religious Studies; Faculty of Philosophy, USSH; Vietnam Academy of Social Sciences; and other universities in Hanoi, central Vietnam and Da Nang.
The workshop took place within the framework of long-term activities held by the Institute of Contemporary Religious Studies, USSH - VNU.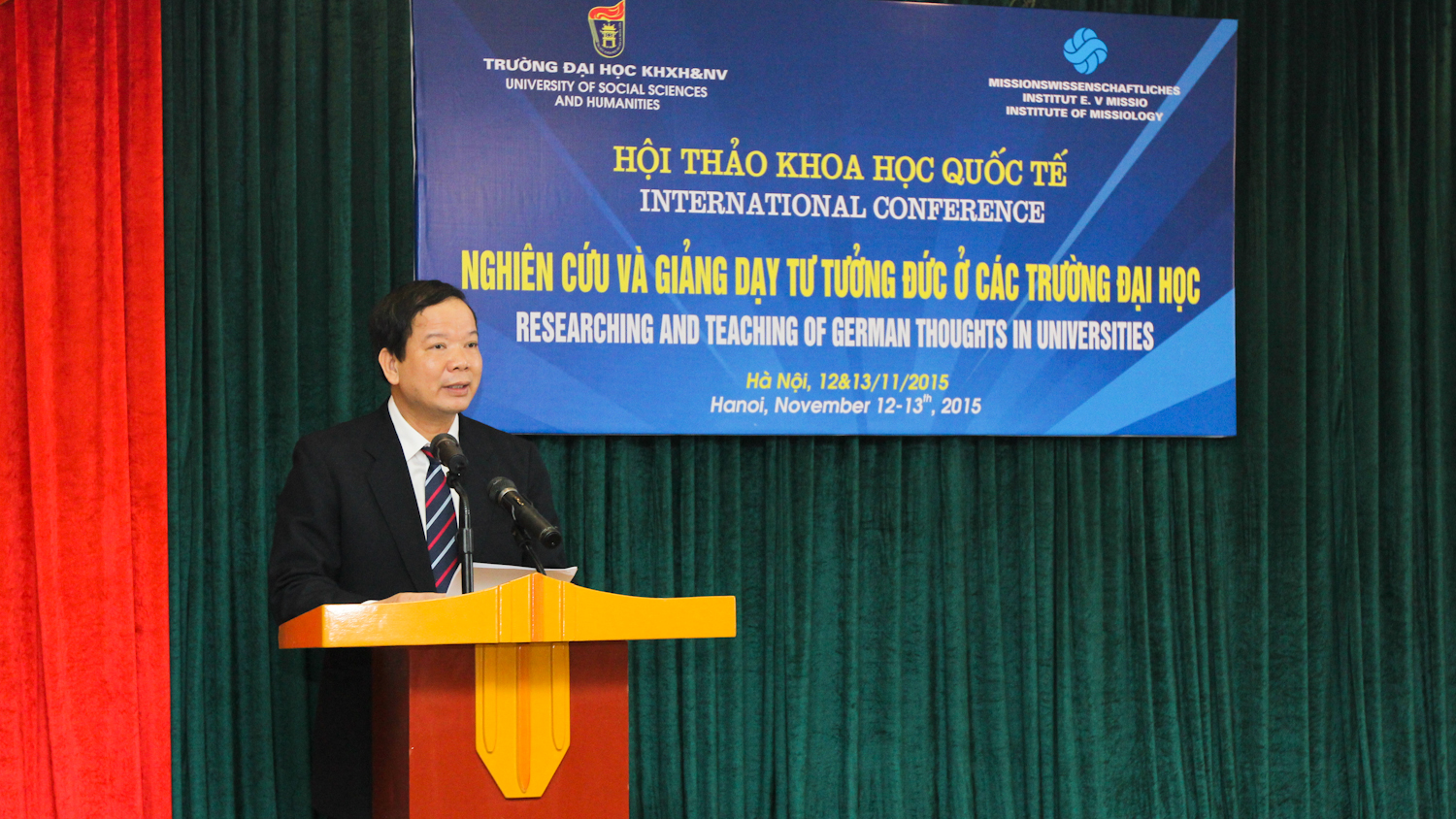 Prof. Dr Nguyen Van Kim (Vice Rector of USSH) delivers his opening remarks
Germany is home to many renowned scientists in the fields of natural sciences and social sciences. Though geographically distant, the exchanges between Vietnam and Germany began at an early time. There have been many works by Vietnam scientists that study the development of diverse and rich philosophical thoughts of Germany in particular and Europe in general. Many works and articles make in-depth analysis of the values and aesthetics of German ideas and their contributions to Vietnamese philosophy.
Beside the achieved facets, it should be noted that the study of German thoughts in Vietnam for many different reasons has not kept up with the expectations, especially the study and teaching of German thinkers in the fields of theology and religious studies.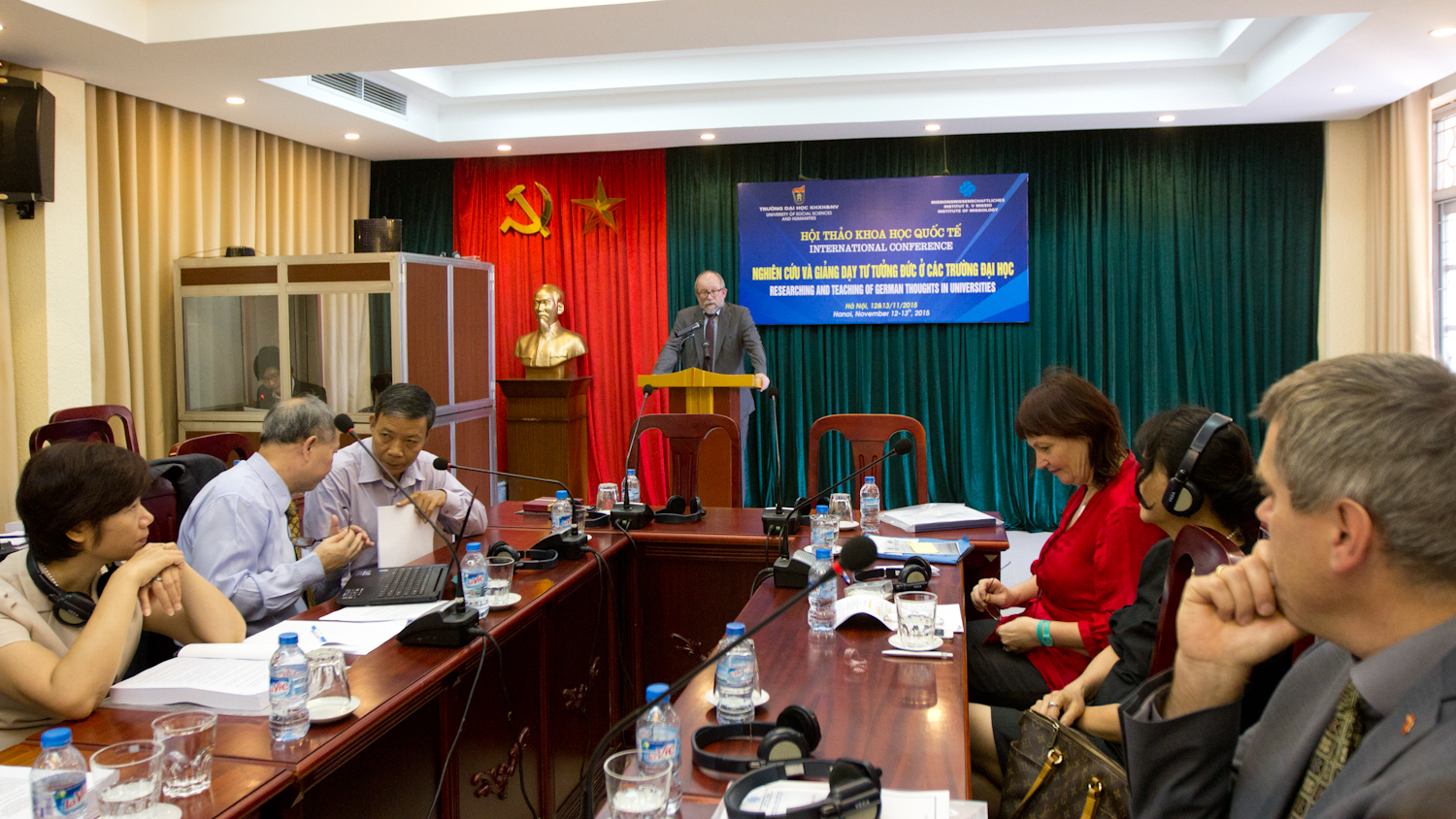 PhD. Harald Suermann, Director of the Institute of Religious Sciences delivered his speech
The conference was an opportunity for domestic and foreign scientists to discuss and address the contents of German thoughts, the study and teaching of German ideas at Vietnamese universities, which could open up new avenues for future research.
The workshop was divided into three main panels: Panel 1 – metaphysical philosophy, epistemology, ethics, aesthetics, social philosophy; Panel 2 - theological matters and religious studies; Panel 3 – the practical influences of German thoughts - teaching German thoughts at universities.