https://ussh.vnu.edu.vn/en/news/activities/technology-transfer-organizations-and-activities-experience-from-australia-and-suggestion-for-vietnam-12470.html
https://ussh.vnu.edu.vn/uploads/ussh/news/2015_10/technology-transfer-organizations-and-activities-experience-from-australia-and-suggestion-for-vietnam08102015100136.jpg
In Vietnam, the management of technology transfer at state level is currently stiff and inefficient, compromising the confidence of technology holders, especially foreign partners that are involved in technology investment and transfer activities. Thus, by learning from Australia, whose science and technology are advanced, Vietnam can acquire necessary scientific knowledge based on which to develop its own solutions.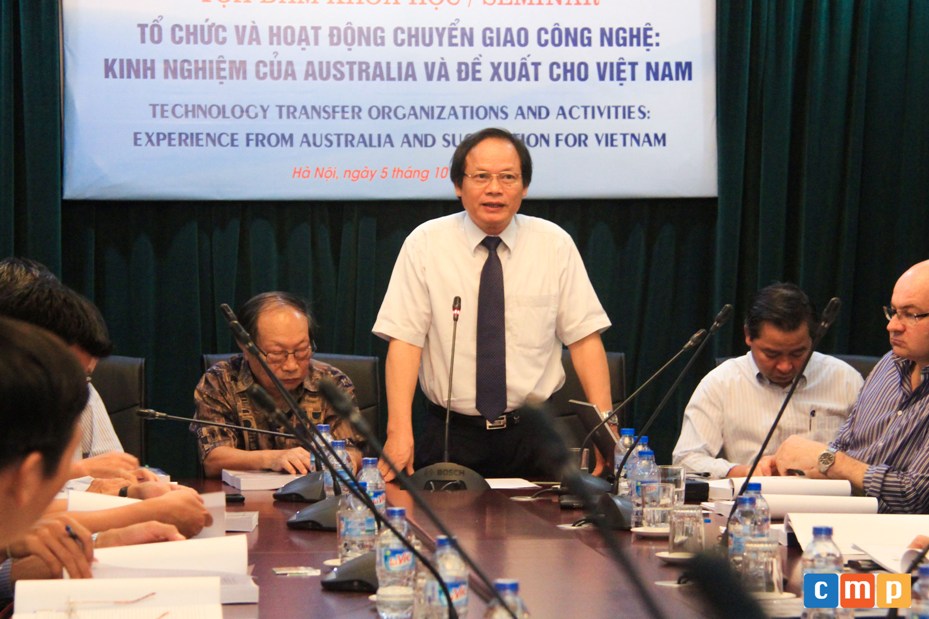 Prof. Dr Nguyen Van Khanh (Rector of USSH) delivers his opening speech
The seminar began with the leading paper by Assoc. Prof. Dr Tran Van Hai on "Commercialization of research findings among Australian universities – suggestions for technology transfer organizations and activities in Vietnam". The paper introduced a number of suggestions based on Australia's experiences and indicated that it was necessary to apply technologies in such areas prioritized by Vietnamese universities but the commercial aspect of scientific inventions had to be considered.
There were also many papers by science and technology scholars, managers and entrepreneurs on the state of technology transfer in Vietnam and abroad and the solutions for foreign-related technology transfer organizations and activities in Vietnam. 
Another paper titled "On the post-technology transfer policies" by Assoc. Prof. Dr Vu Cao Dam emphasized that technology capacity was not merely evaluated by transfer technology activities but also by their subsequent handling.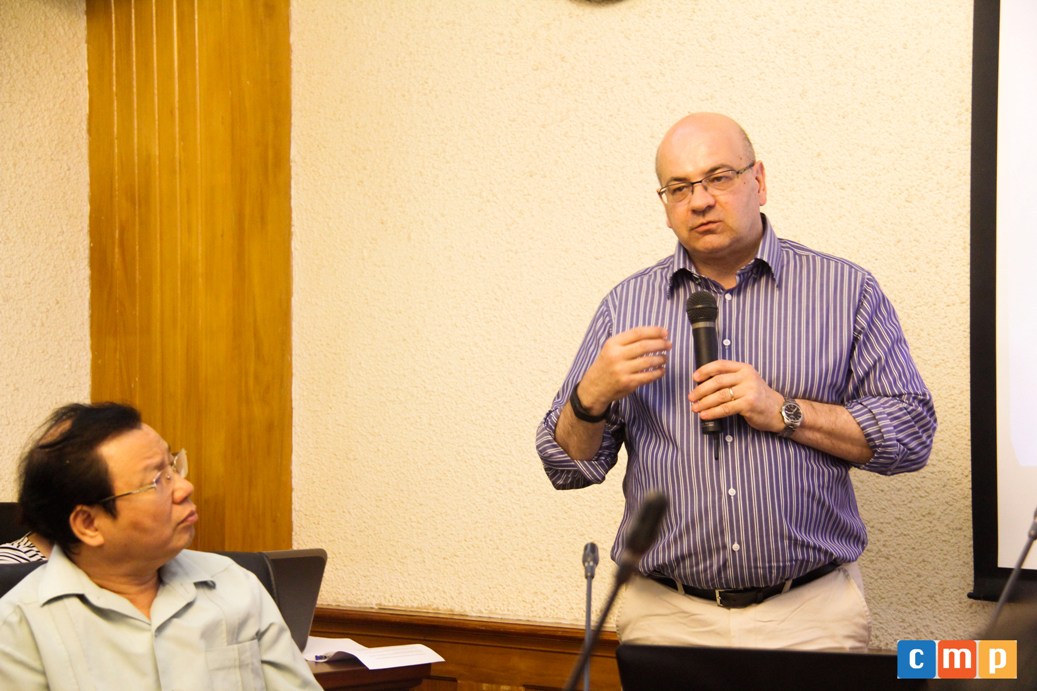 Prof. Tony Peacock presents his paper on the CRCs Program
The paper "Australian Cooperative Research Centers: lessons from successful approaches and extended applied research and recommendations for Vietnam" by Prof. Tony Peacock (Director of the Association of Cooperative Research Centers and Canberra University), highlighted the functionality, notable results and impact of the Cooperative Research Centers Program (CRCs) and suggested CRCs as part of a comprehensively innovative "ecology"; and the importance of stable policies.