https://ussh.vnu.edu.vn/en/news/activities/meeting-with-prof-mitsunari-miho-nara-women-s-university-japan-16847.html
At the meeting, Assoc. Prof. Dr Hoang Anh Tuan thanked Prof. Mitsunari Miho and her colleagues for their efforts at teaching the USSH's students majoring Japanese Studies and contributing to the development of this major.
He shared that for a decade, the Division of Japanese Studies had strived to become one of the prestigious institutions in Vietnam that teaches this major and provided professional suggestions to the leading Vietnamese authorities concerning Japan. The Division now has abundant and diverse teaching materials and regularly holds conferences, research projects and published annual monographs on Japan. Based on the specialized lectures on Gender given by the Japanese experts, USSH would hope to compile and publish corresponding monographs. In addition, Japanese and Vietnamese experts can start to discuss about comparative Gender studies.
Prof. Mitsunari Miho expressed her gratitude for being warmly welcomed by USSH. She also shared about her research on "Gender from the Asian perspective" and said the two universities could cooperate to finish this project.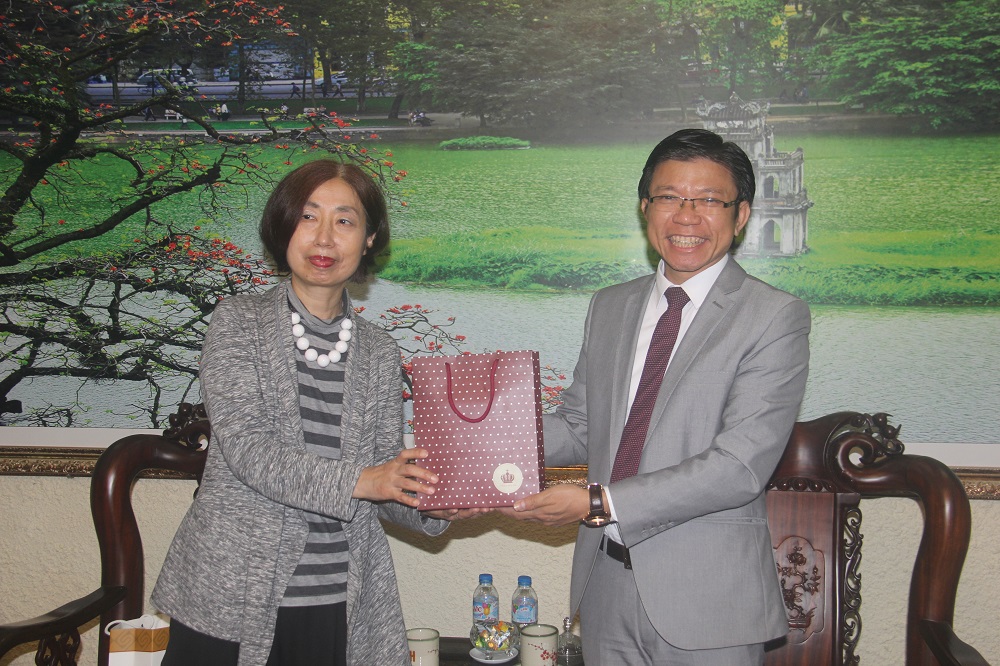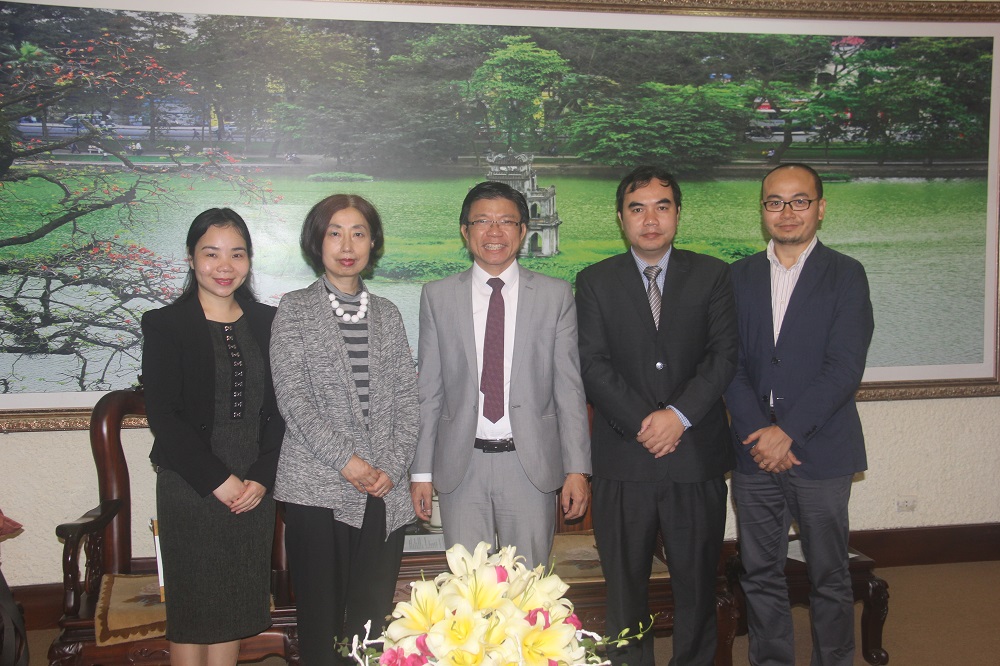 Prof. Mitsunari Miho is an expert on international history studied from the perspective of Gender, the protection of LGBTI community, comparative legal culture concerning family and gender. She belongs to such research groups in Japan as the Japanese Science Society, Society for Gender Studies, Society for Legal Gender Studies, Society for Gender History and Society for Comparative Family Studies.