https://ussh.vnu.edu.vn/en/news/activities/meeting-with-prof-arturo-giraldez-university-of-the-pacific-california-usa-16856.html
Prof. Arturo Giraldez will collaborate with USSH's Faculty of History to hold a series of seminar from March 5th to 7th, 2018 at USSH on the following themes:
The Latin Sources and The Re-Writing of Early Modern East Asian History: The Case of Vietnam  (March 5th). 
Global Trade, Global Network and Global History: The Case of Early Modern Time (ca. 1500-1800) (March 6th)
Ecological History: Trends and Influences upon the Writing of Global Hítory  (March 7th).
From 2009 to 2011, Prof. Giraldez came to Vietnam three times to work and share his research findings with the Vietnamese scholars and students; he taught at USSH under the framework of the master's program on Vietnamese history and published the article "the Phillipines and the first globalization" in Vietnamese for Journal of Historical studies in 2009. He came to Vietnam this time to share his new findings on global history and its impact on Vietnamese history concerning Vietnam's economic and ecological aspects and the archiving of Latin-based materials.
On behalf of USSH, Assoc. Prof. Dr Hoang Anh Tuan expressed his thanks to and hoped Prof. Giraldez would continue to share historical knowledge and insights at the University. In return, Prof. Giraldez highly appreciated USSH's warm welcome and said he was willing to conduct joint research with its Faculty of History.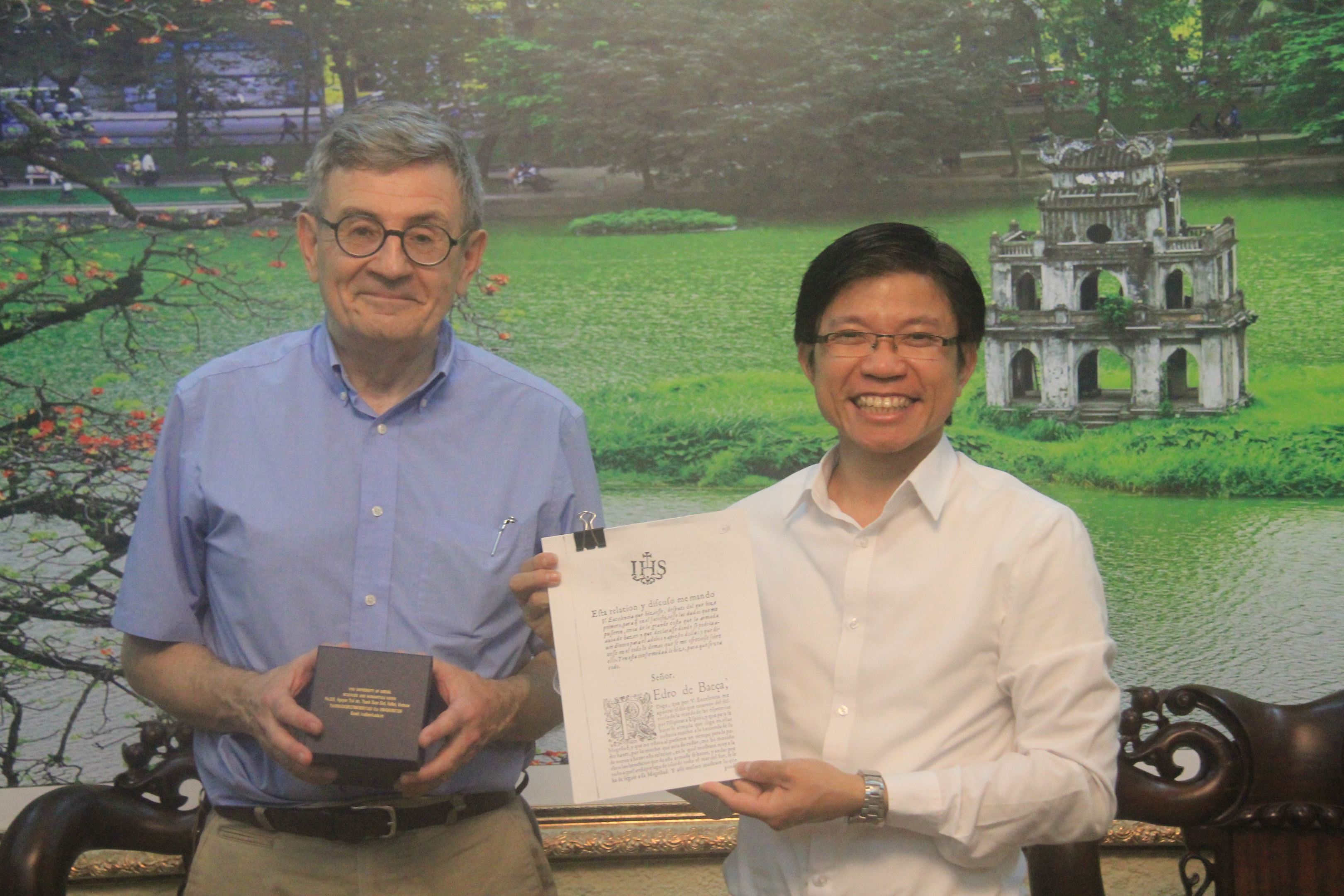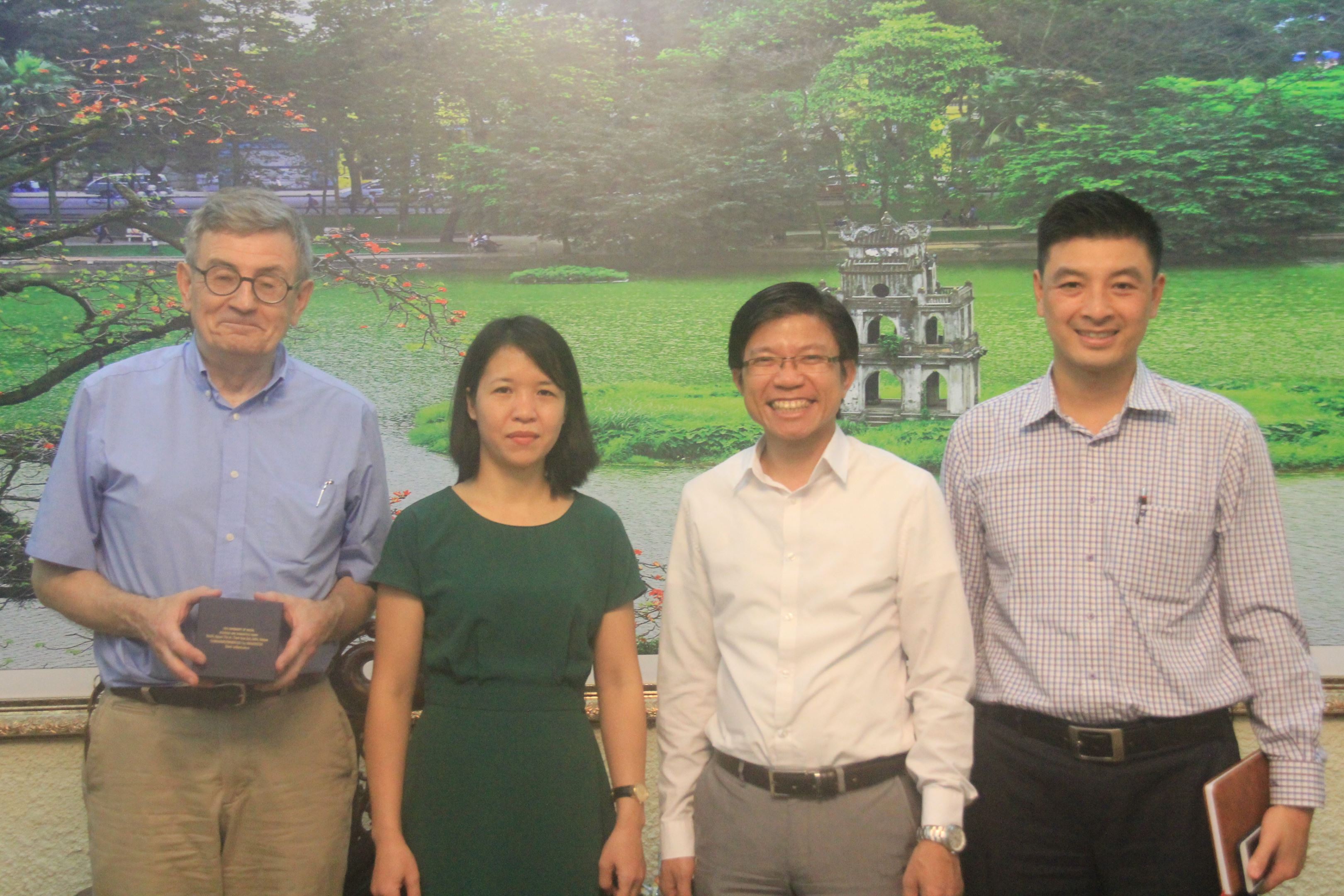 Prof. Arturo Giraldez is one of the leading professors that deal with global trade and Southeast Asian trade in particular in the early modern period. He is author and co-author of many celebrated works, including books and articles on prestigious journals, such as "The Age of Trade. The Manila Galleons and the Dawn of the Global Economy", "China and the Birth of Globalization in the 16th Century"; "The Pacific World Lands", "Peoples and the History of the Pacific 1500-1900"; "Metals and Monies in an Emerging Global Economy", "The Origins of Globalization in the XVI Century".