https://ussh.vnu.edu.vn/en/news/activities/revision-of-the-zensho-japan-research-base-program-11507.html
https://ussh.vnu.edu.vn/uploads/ussh/news/2015_02/revision-of-the-zensho-japan-research-base-program06022015142826.jpg
Starting from November, 2011, the Zensho Program has supported equipment and materials and held training courses, short-term internships and invited Vietnamese students to study at Tokyo University.
The Program thus actively contributes to the teaching and study of lecturers, undergraduates and post-graduates majoring Japanese studies and achieves results in supporting facilities, admitting post-graduates to study at Tokyo University, organizing specialized courses on Japan, holding short-term internships at Tokyo University, inviting Vietnamese lecturers to study at Tokyo University, organizing seminars on library management, holding seminars on Japanese-Vietnamese studies titled "Hanoi Rondo", and organizing reading events related to ethnology, etc.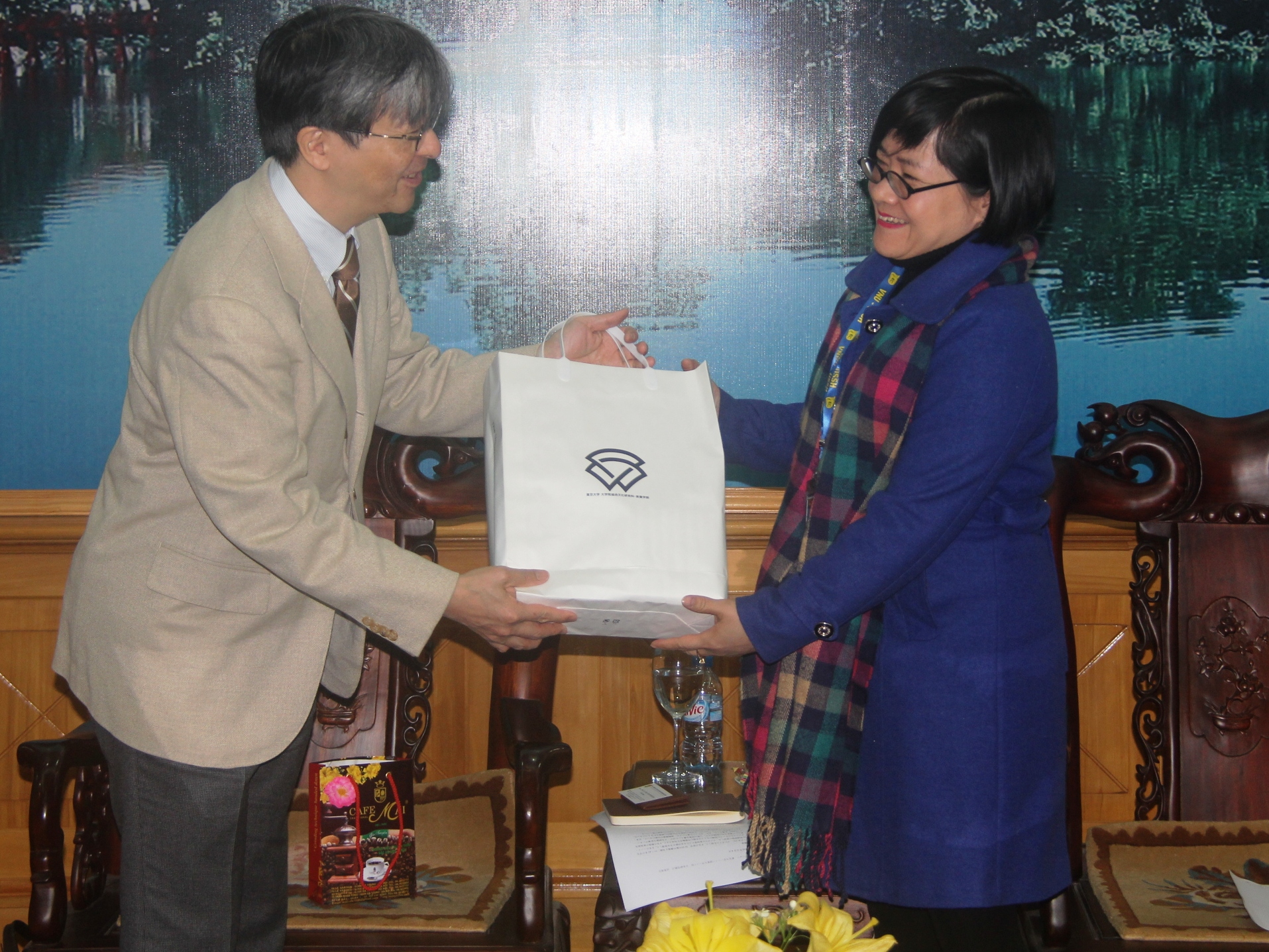 Prof. Saito Mareshi gives a token to Assoc.Prof.Dr Tran Thi Minh Hoa
Assoc.Prof.Dr Tran Thi Minh Hoa said USSH highly appreciates the efforts of Tokyo University through Zensho Program. The two sides also discussed about an agreement on the further development of the program.
The Zensho program, with the cooperation of University of Social Sciences & Humanities, Vietnam National University, Hanoi (USSH-VNU), which aims at promoting Japan-related research in Vietnam, was established at the Graduate School of Arts and Sciences to run for five years from 2011 to the end of 2015, through a donation from Zensho Holdings, Inc.