https://ussh.vnu.edu.vn/en/news/activities/university-of-social-sciences-and-humanities-teaches-korean-language-for-samsung-s-staff-11604.html
https://ussh.vnu.edu.vn/uploads/ussh/news/2015_03/university-of-social-sciences-and-humanities-teaches-korean-language-for-samsungs-staff17032015142823.jpg
Speaking at the ceremony, Assoc.Prof.Dr Nguyen Van Kim said this activity is the symbol of cooperation between a leading Vietnamese university and a leading South Korean electronic company. The leaders of Samsung showed their far vision for having invested in the improvement of their Vietnamese staff's Korean capability. For language was crucial in increasing cultural awareness and fostering knowledge and understanding.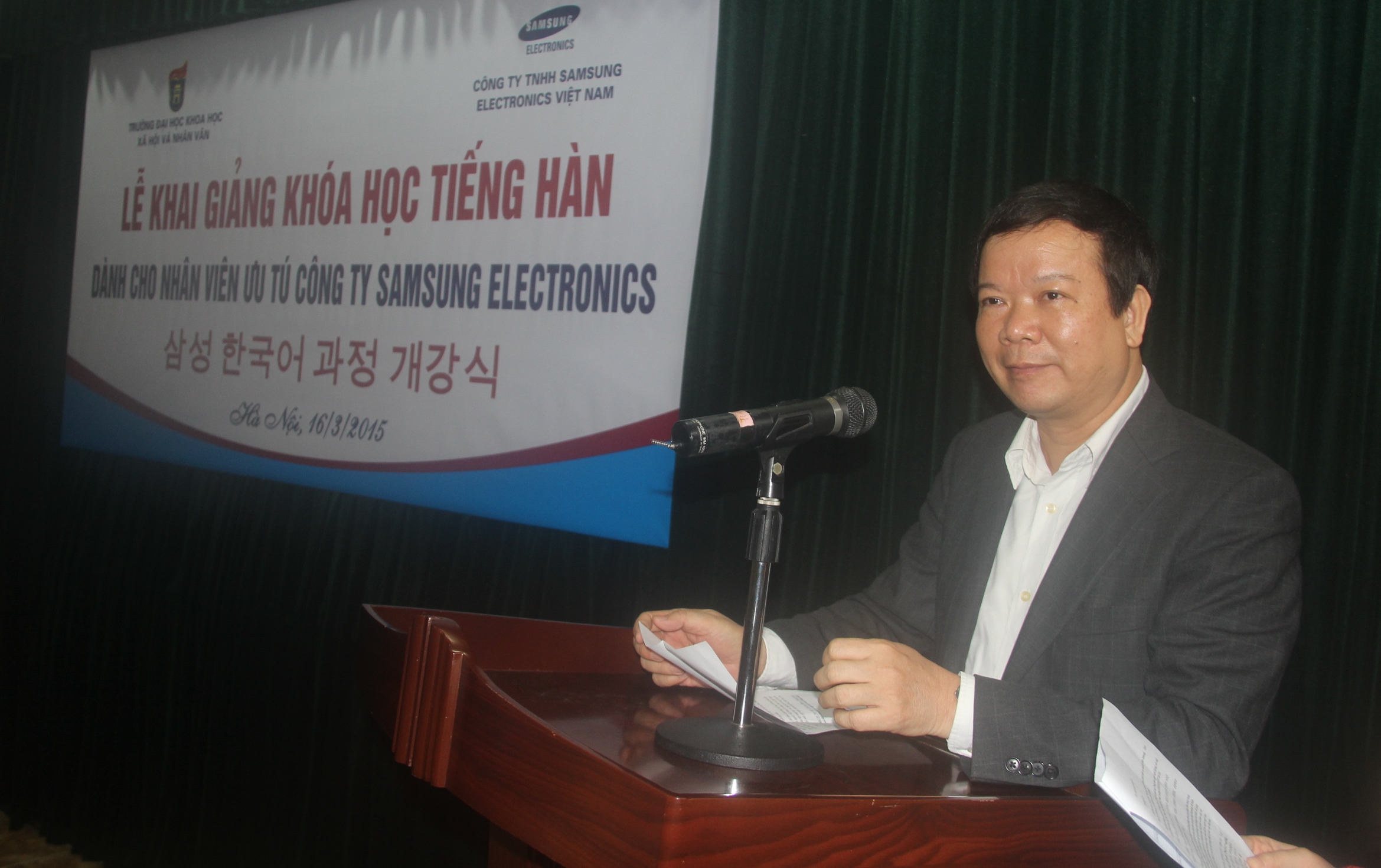 Assoc.Prof.Dr Nguyen Van Kim was appreciative of the cooperation between the University and Samsung Electronics Co (Korea)
This was even more significant in the context of comprehensive and strong development of the Vietnam-South Korea cooperation, as South Korea has become a symbol of regional and Asian development and Korean companies enhanced their presence in the Vietnamese market.
Mr.Cho Ho Seok expressed his appreciation of the South Korean proficiency of lecturers and students of the Faculty of Oriental Studies majoring Korean studies and also of the intimacy and openness of the ceremony. He expressed his confidence in this course and encouraged learners to do their best to gain more knowledge from the University's teachers.
The course would last for 12 months, focusing on Korean language and cultural and historical lessons.