https://ussh.vnu.edu.vn/en/news/activities/exhibition-on-iranian-miniature-painting-and-calligraphy-11576.html
https://ussh.vnu.edu.vn/uploads/ussh/news/2015_03/exhibition-on-iranian-miniature-painting-and-calligraphy11032015165021.jpg
The exhibition featured 63 photographs of miniature paintings and calligraphy in Iran. Fine arts in Iran, an ancient nation, were maintained and followed through generations. One of the most important genres of painting is miniature painting. Iranian miniaturist painting represented Iranian visual arts, which was primarily a combination of mystical Islamic ideas, and also the expression of spiritual values. Iranian calligraphy had a long history and was basically a transition from conventional way of scripting to calligraphy in the world to Islam by the Iranian. Iranian calligraphy was mainly used to design Qu'ran, religious texts, and mystical poems of the great poets or inscriptions on buildings.
In his speech, the Ambassador of Iran said Iranian arts reflected the message of friendship, compassion, ethics and epistemology. He hoped events such as this exhibition would contribute to enhancing the understanding between the people and scholars of the two countries. The Iranian embassy to Hanoi wants to continue its cultural activities with USSH. In particular, he hoped that the Iran center will soon be opened at the University and Persian language recognized as an official subject.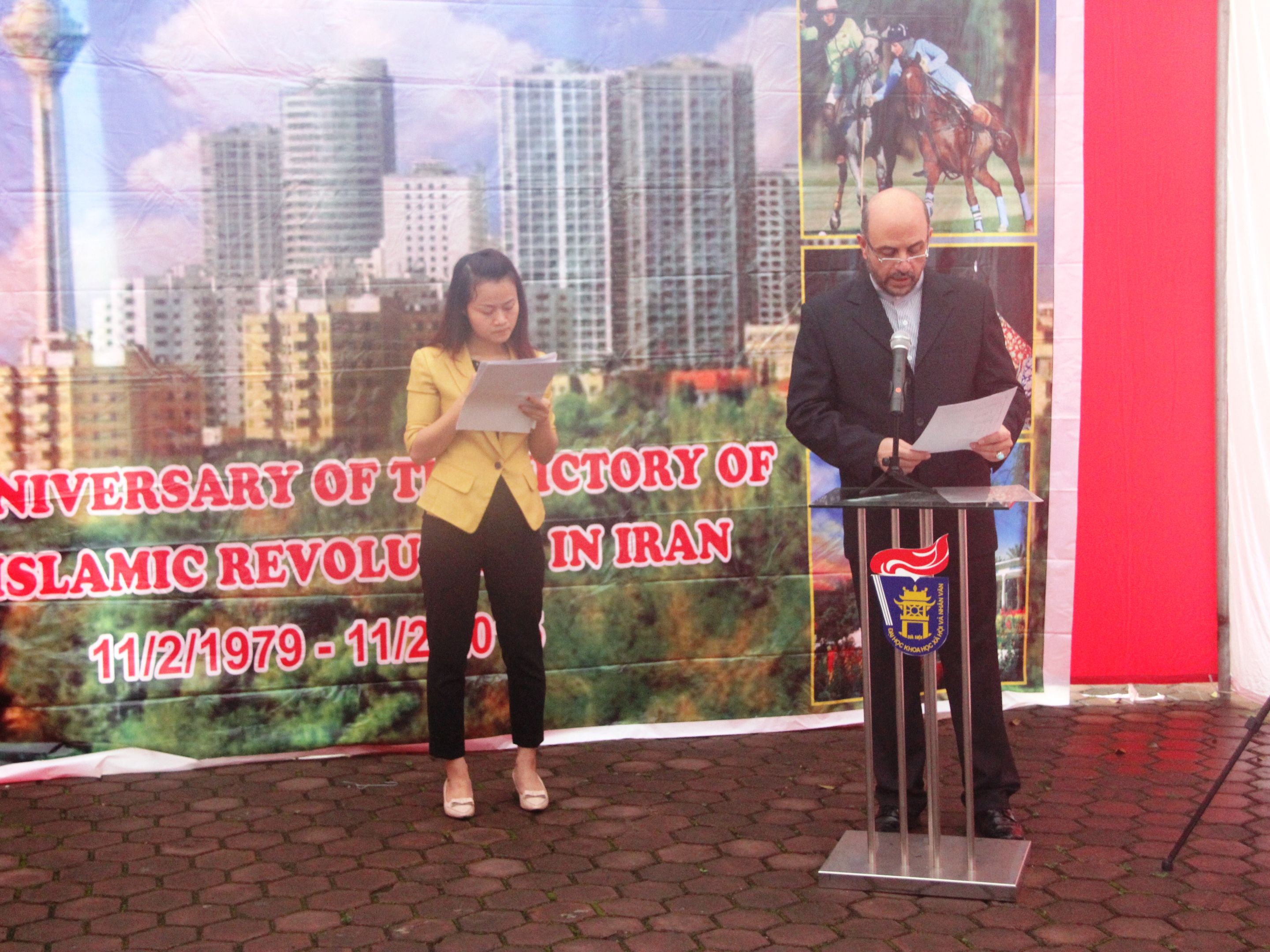 Mr.Hussein Alvandi Hussein shares his opening remarks (Photo: Tran Minh)
Assoc.Prof.Dr. Pham Quang Minh agreed with the message of Mr.Hussein Alvandi Hussein and expressed his pleasure to attending the exhibition. The Vice Rector said this exhibition is meant to commemorate 36 years of the Iranian Islamic Revolutionary Victory and Independence Day of Iran, and serves as evidence of the Vietnam-Iran relationship. This is also an opportunity for USSH's faculty and students to understand and expose themselves to Iranian culture and art.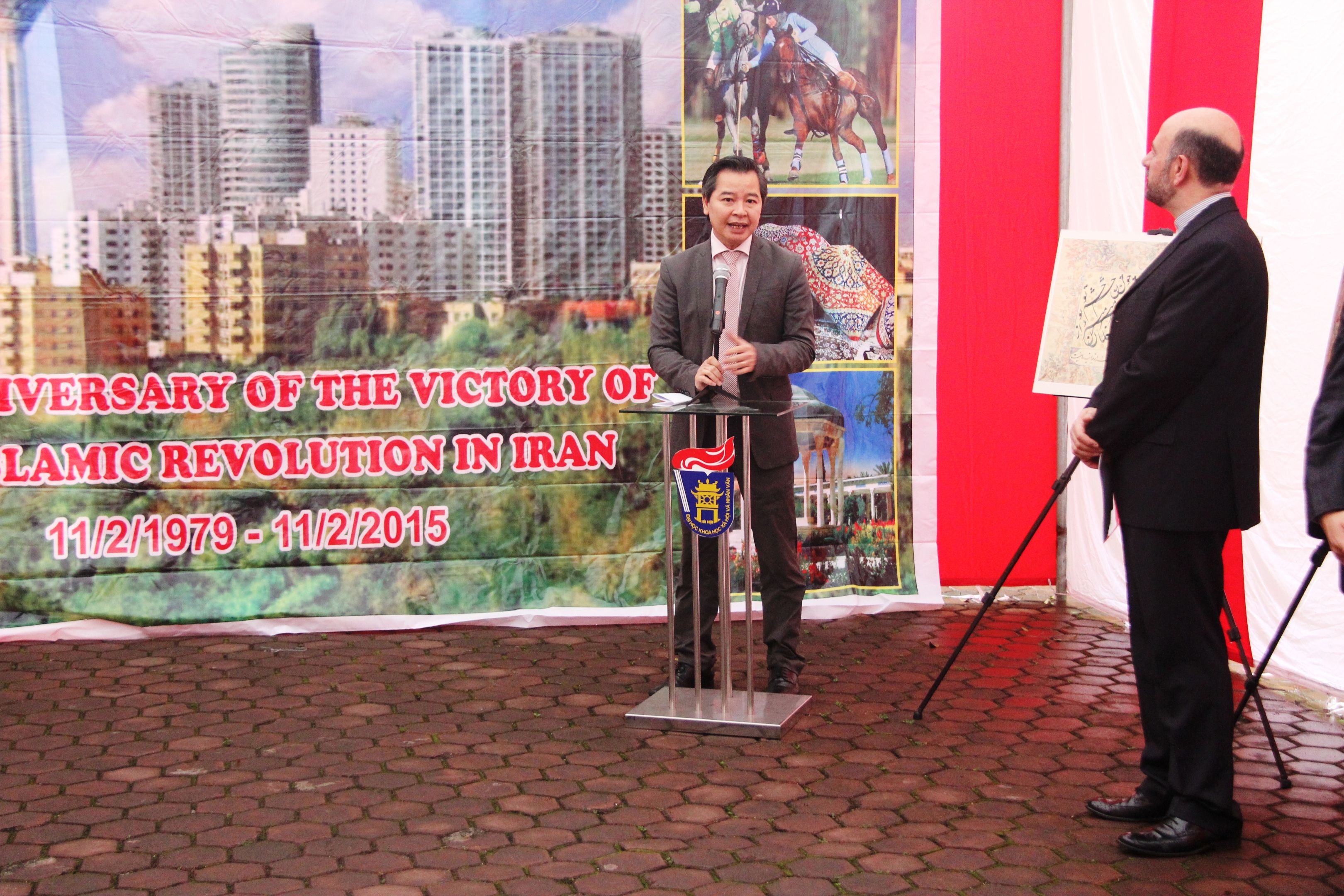 Assoc.Prof.Dr. Pham Quang Minh speaks at the opening ceremony (Photo: Tran Minh)