https://ussh.vnu.edu.vn/en/news/characters-events/ceremony-to-announce-the-commencement-of-the-doctoral-training-program-in-social-works-13438.html
https://ussh.vnu.edu.vn/uploads/ussh/news/2016_02/ceremony-to-announce-the-commencement-of-the-phd-training-program-in-social-works22022016091503.jpg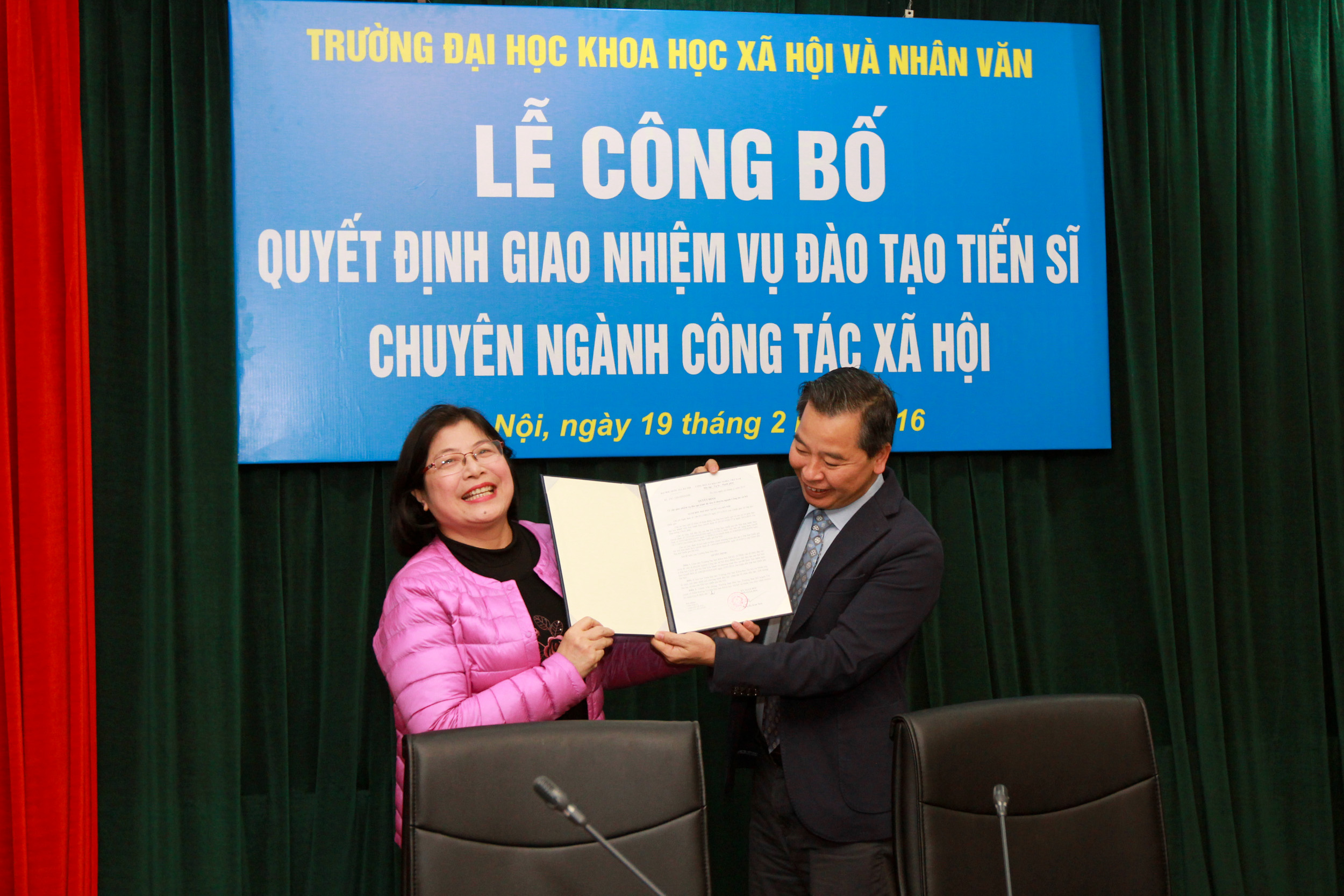 Assoc. Prof. Dr Pham Quang Minh (Rector of USSH) grants the decision of commencement to Assoc. Prof. Dr Nguyen Thi Kim Hoa (Dean of Faculty of Sociology)
Accordingly, Faculty of Sociology, USSH is among the first two departments in Vietnam that have introduced a doctoral program in Social works.
Speaking at the ceremony, Assoc. Prof. Dr Pham Quang Minh said Social works is considered an important major and is practiced as a highly professional career in developed countries. Therefore, the training of human resources in this field is particularly necessary. This is the 29th doctoral program introduced by USSH. Not only the Faculty of Sociology but the whole University is grateful for and proud of this event. The program not only contributes to consolidating and developing USSH as a research university, but facilitates its becoming one of the largest institutions in Vietnam, which produces skilled and high-qualified experts contributing to national development.
Prof. Dr Pham Tat Dong (President of the Vietnamese Association of Educational Promotion) saidt Social work is a field of social activity and has existed for hundreds of years in Western countries.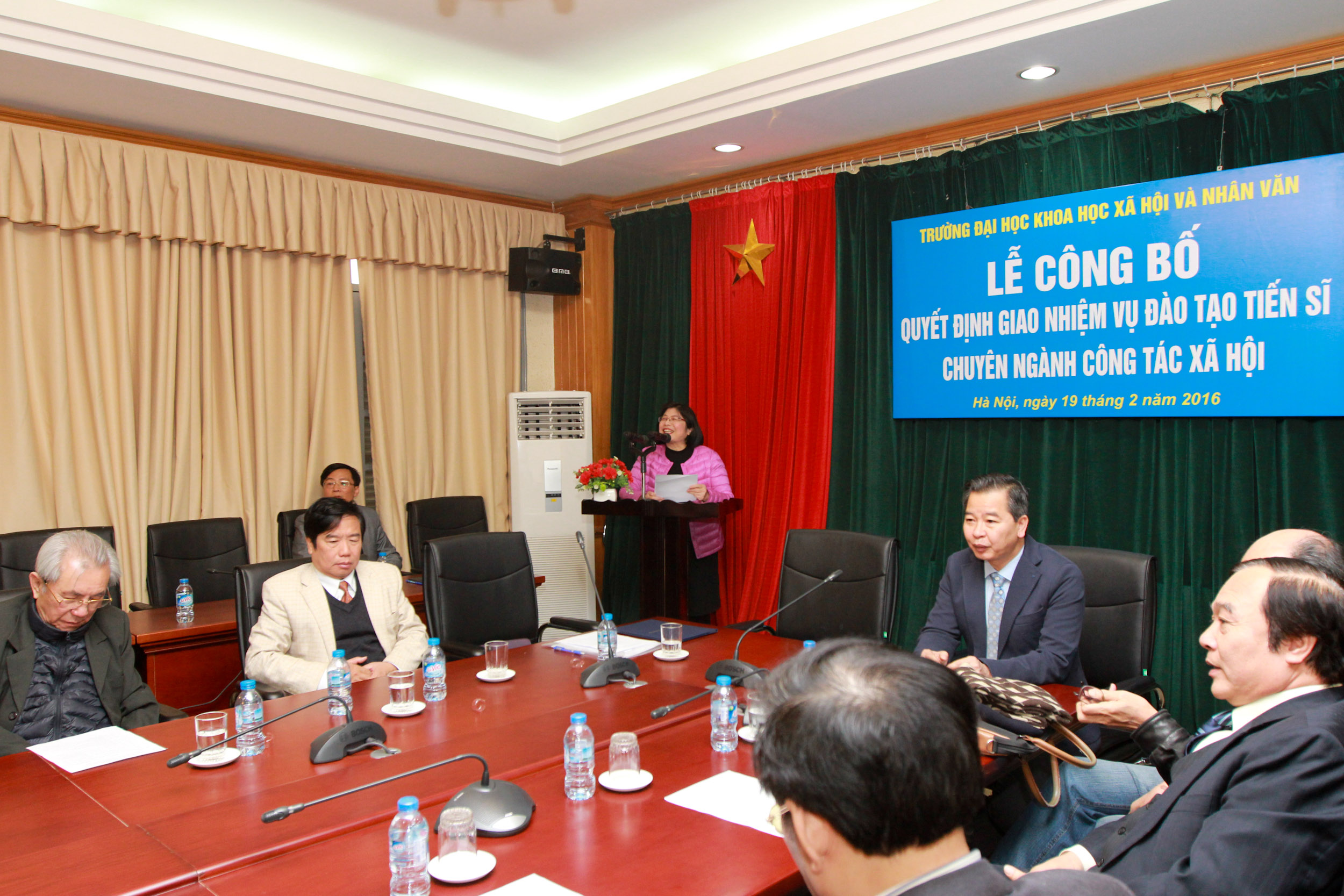 Assoc. Prof. Dr Pham Thi Kim Hoa (Dean of Faculty of Sociology) speaks at the ceremony 
In recent years, Vietnam has begun to focus on training a professional workforce in the area of social works, so that in the future there will be 1 social worker in every 5.000 citizens.
In Vietnam, social work is not a new field, but the training of social workers is relatively unexplored so every trained social worker can be considered "highly wanted". Skilled social workers are sought by almost any organization that aims to produce effective civil policies. Social work can be regarded as a bridge connecting workers, citizens and policy makers.  
On behalf of the Faculty of Sociology, Assoc. Prof. Dr Nguyen Thi Kim Hoa committed to resolutely tackle the challenges and difficulties in running a comparetively new major and to successfully fulfill such a humanitarian mission, which will contribute to the overall training quality of USSH, VNU.
Faculty of Sociology (USSH, VNU) is said to be a prestigious, reliable, high-quality and widely recognized unit since its establishment. The Faculty has trained more than 1600 bachelors after 19 academic terms. Since 2011, the Faculty has been training masters in Social work and has since completed 5 terms.