https://ussh.vnu.edu.vn/en/news/characters-events/student-of-faculty-of-oriental-studies-won-first-chinese-speaking-prize-at-chinese-language-fair-13114.html
https://ussh.vnu.edu.vn/uploads/ussh/news/2015_12/student-of-faculty-of-oriental-studies-won-first-chinese-speaking-prize-at-chinese-language-fair07122015141602.jpg
At the fair, 40 students of the University actively participated in different classes such as Tai chi, paper folding, theatrical makeup, calligraphy, artful weaving, watercolor painting and tea ceremony. Thanks to these classes, they gained more knowledge of some Chinese artistic and cultural customs, especially as they were able to practice them in a useful way.
In addition, the students took part in some meaningful and satisfying picnics where they were able to observe with their own eyes many extraordinary individuals, sceneries and cultural spaces in the prosperous Nanjing, Guangxi. They also enjoyed collective exchanges with the students from Guangxi University and other international students from Thailand, Indonesia, India and Malaysia.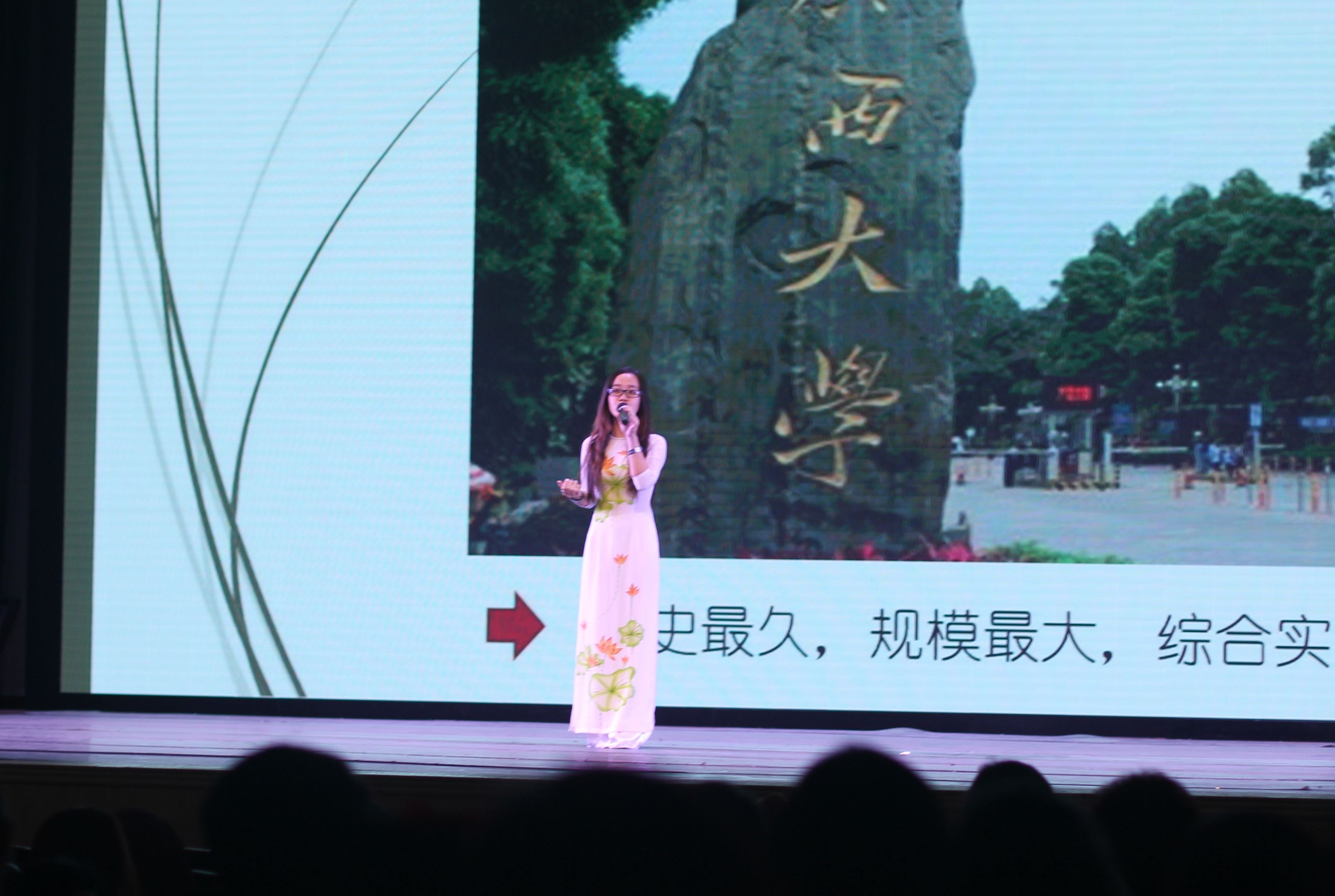 In one of the official activities of the Fair, Nguyen Thi Viet My (Division of Chinese studies, Faculty of Oriental Studies) won the First Prize in the Chinese speaking contest. This feat and other extraordinary and amazing performances made by the Sol Club that celebrated Vietnam left a good impression on international teachers and students at this Fair.