https://ussh.vnu.edu.vn/en/news/activities/concluding-the-short-term-study-and-exchange-program-for-students-of-the-marxist-institute-of-nanning-normal-university-china-19743.html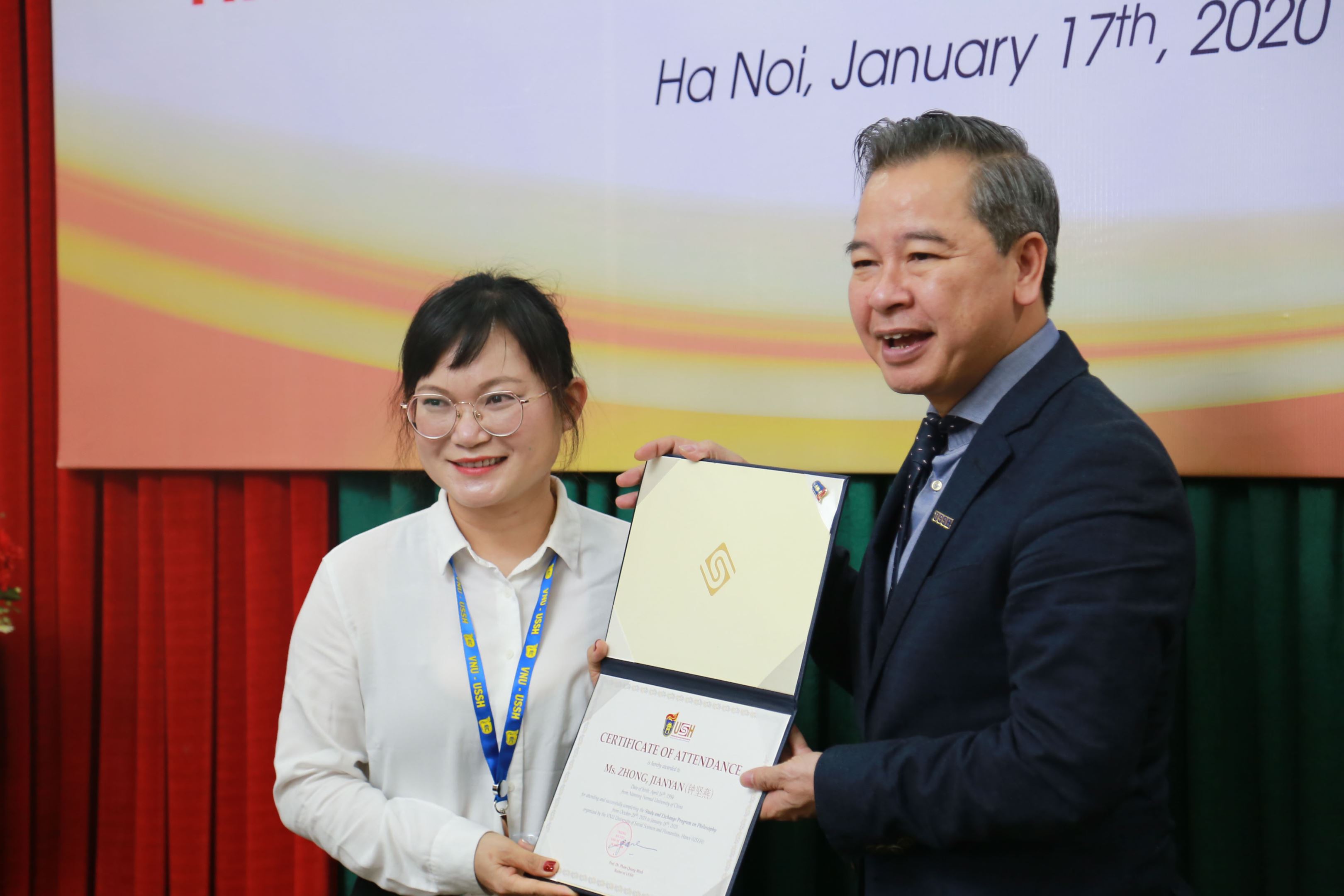 Prof.Dr Pham Quang Minh grants Certificate for completing the short-term program at USSH for the masters of Marxist Institute of Nanning Normal University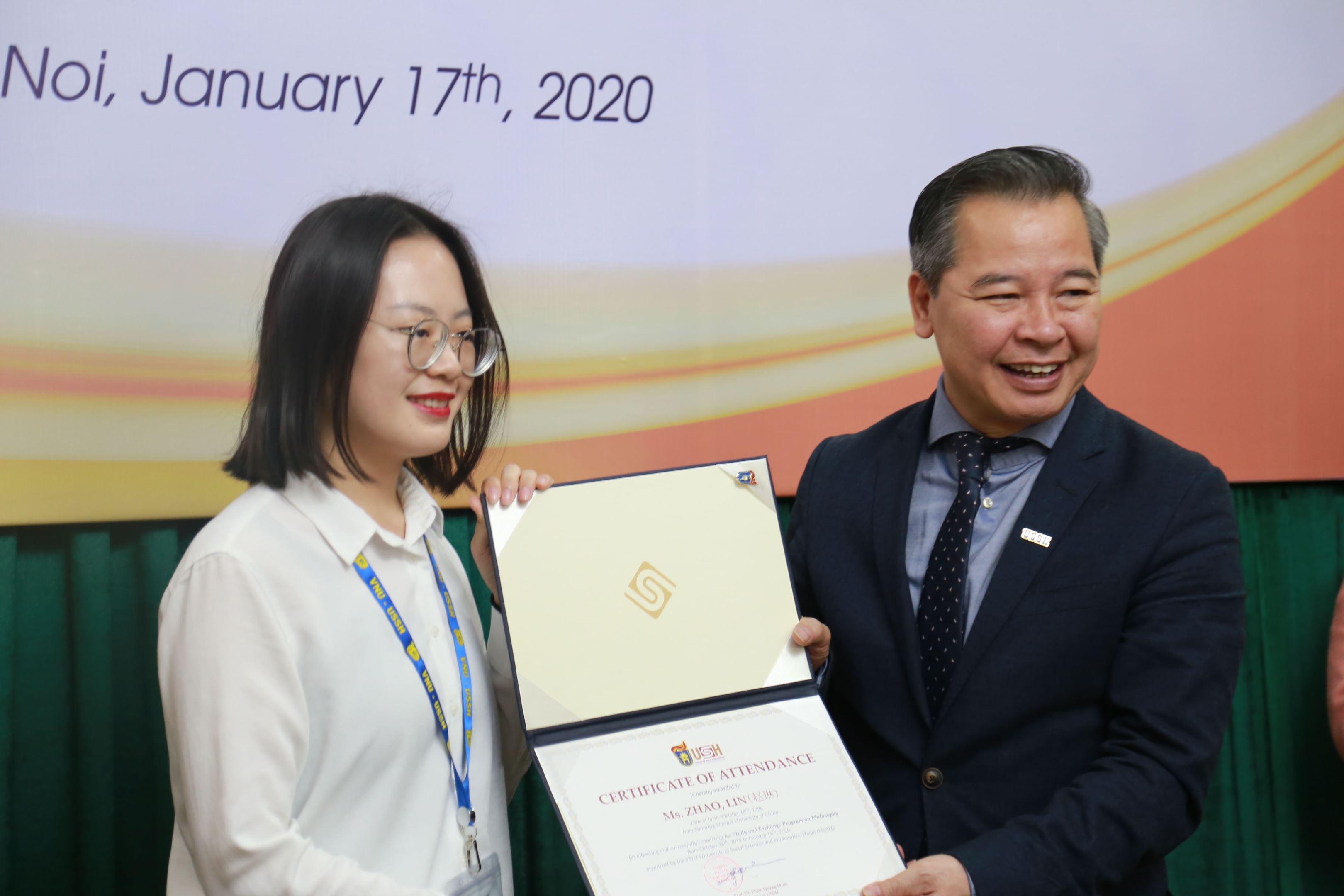 Speaking at the Ceremony, Prof.Dr Pham Quang Minh sent his congratulations to the students of the Marxist Institute for the completion of the Program. The research and training of Marxist theories is especially important in cultivating the next generation of researchers capable of inheriting and promoting the advantages of Marxism. However, in recent years, the research and training of Marxism has faced many difficulties. The mission of USSH and the staff of Faculty of Philosophy in particular is finding the way to instruct their students in studying Marxism in different aspects, helping them effectively utilize the acquired knowledge in real life circumstances and contribute to national advancement.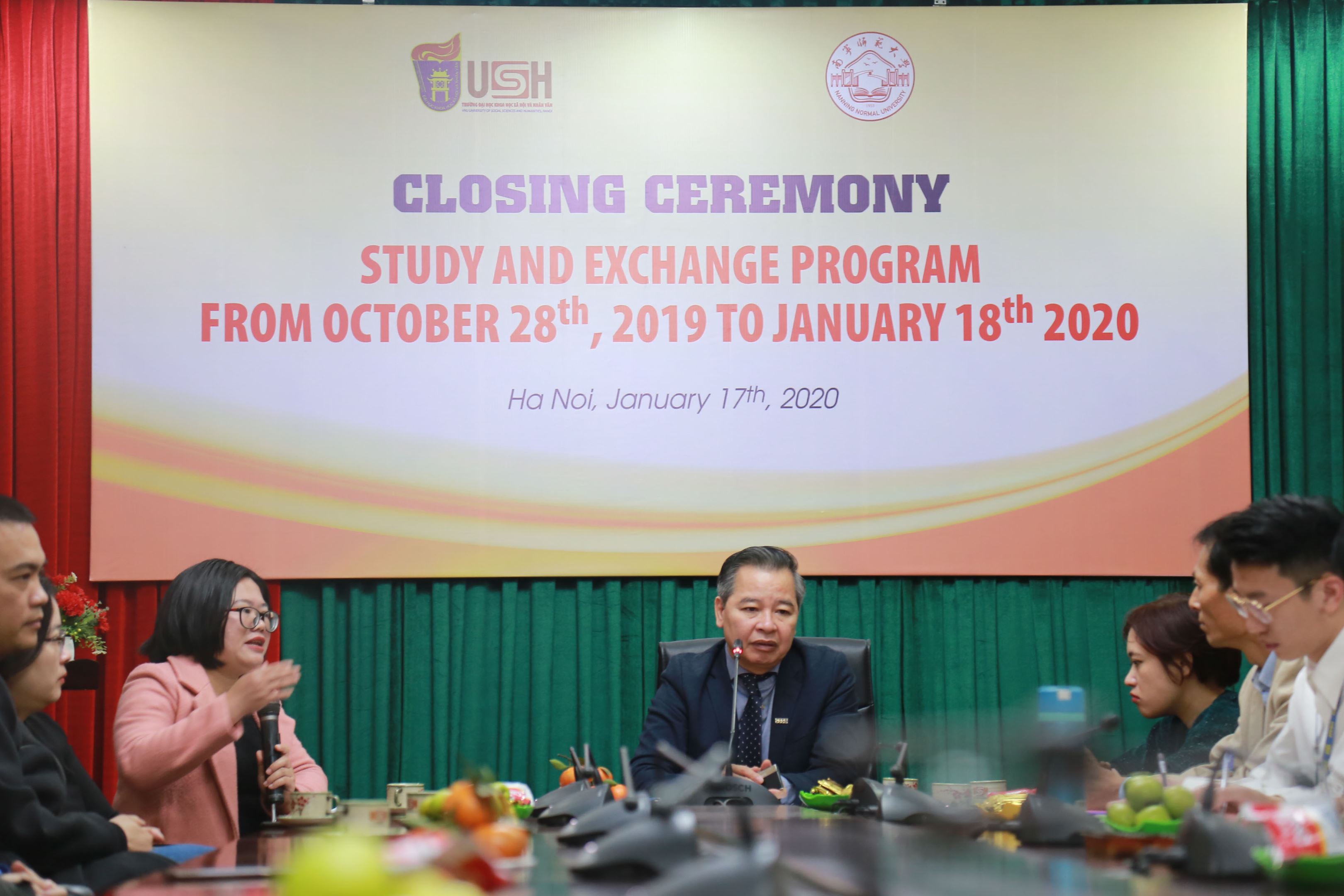 Prof.Dr Pham Quang Minh also said the friendly and cooperative relationship between USSH and Nanning Normal University (China) not only opens up more opportunities for the lecturers to exchange experiences in researching and training Marxist theories but also provides students of the two universities with the chances to study and take part in exchanges at each other's campus, thereby enlarging their knowledge and developing an international worldview and vision.
Prof. Li Bao Wen on behalf of the Institute of Marxism sent his appreciation to the University's leaders, staff and volunteer students for warmly welcoming and providing the best conditions for the Chinese students. Eighty days of studying and researching at USSH were busy and difficult but full of joy. The Chinese students not only attended attractive lectures about Marxism, Scientific Socialism, and Ho Chi Minh's ideas, but also studied Vietnamese language and took part in field trips at the Ba Dinh Square, Ho Chi Minh Mausoleum, the Museum of History and Museum of Anthropology, which would all become beautiful and lingering memories in their minds.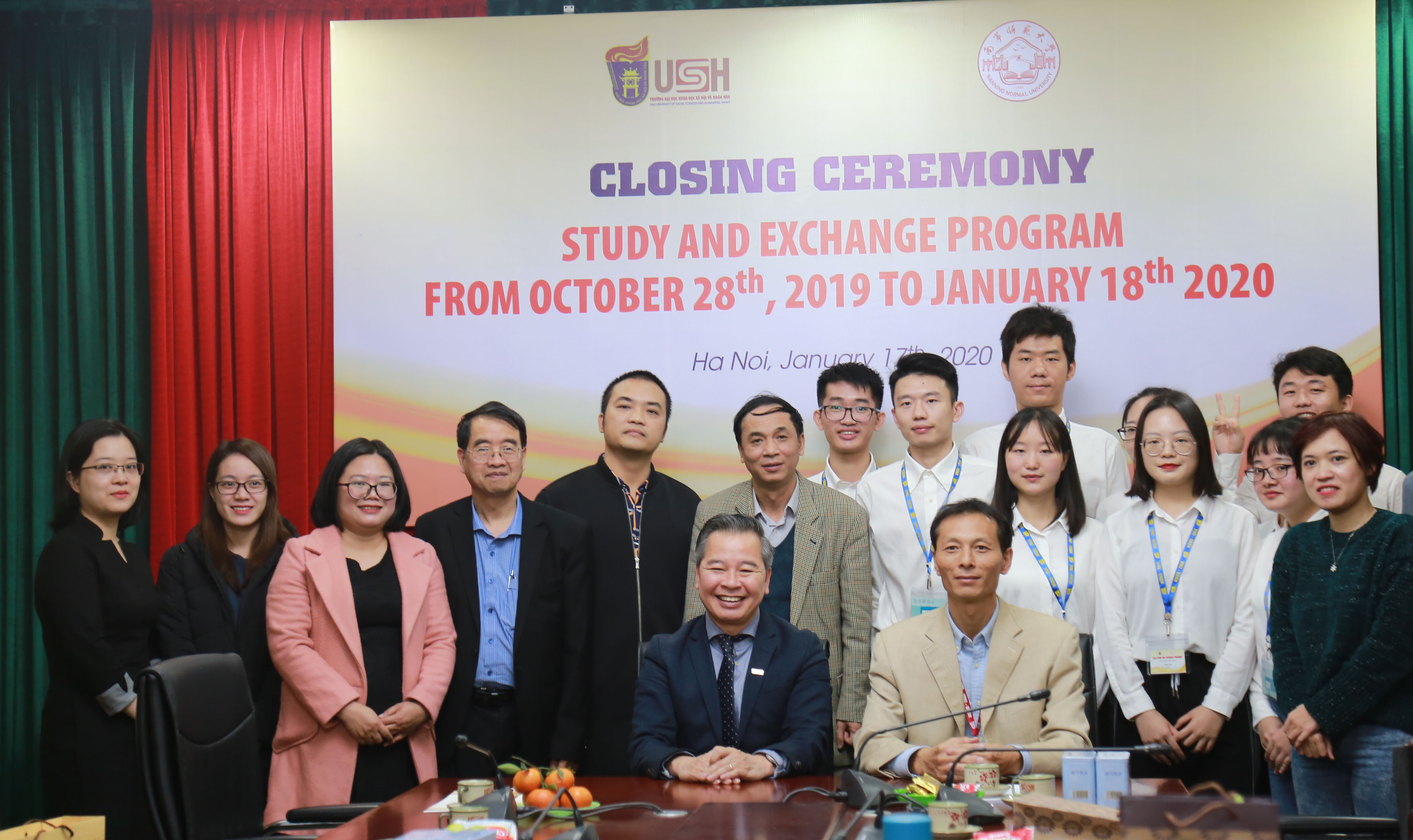 Prof. Li Bao Wen believed the friendship between USSH and Nanning Normal University will be strengthened through further opportunities for promising exchanges and cooperation.