https://ussh.vnu.edu.vn/en/news/activities/master-s-program-in-archival-studies-and-digitalization-to-admit-students-in-2020-19617.html
The meeting was aimed at discussing the implementation of the Master's program in Archival studies and digitalization by USSH, VNU Hanoi and Aix Marseille University under the sponsorship of AUF, which is expected to admit the first candidates in late 2020.
At the meeting, Vice Rector Hoang Anh Tuan addressed two aspects of the cooperation: First, AUF is to provide support for the potential VNU's Center of Vietnamese studies archives in collecting documents related to the history of Vietnam and France, which are supposed to be digitalized. Also, AUF can hold seminars to publicize the French archives for Vietnamese studies. Second, AUF would provide financial and human resources for introducing the master's program in Archival studies and digitalization in 2020.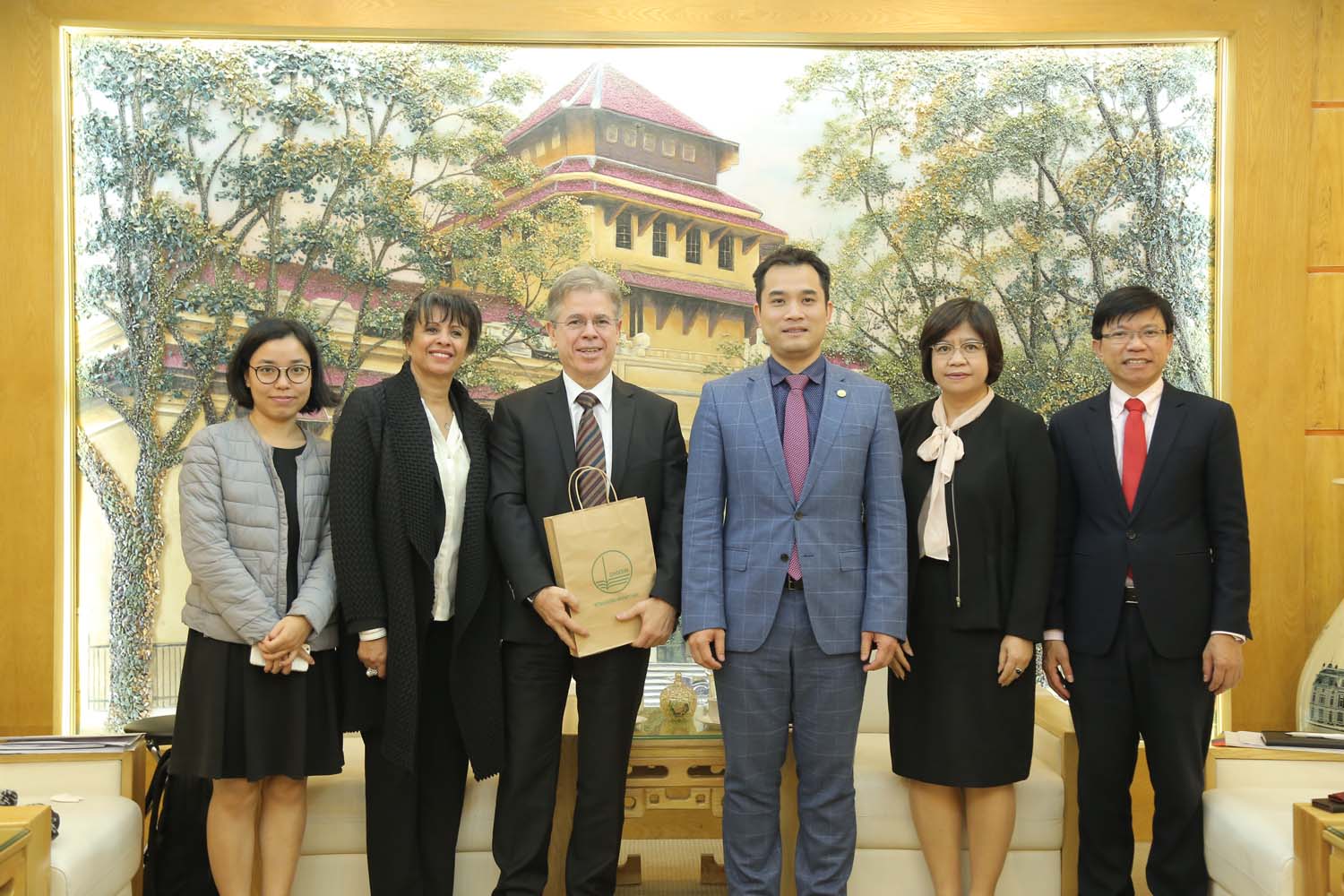 Mrs. Hélène DEJOUX, Vice Director of AUF's regional office agreed with the proposals from USSH, VNU Hanoi and suggested some new training methods using digital technology such as online training, which allows for better outreach. In addition, she hoped the potential success of the project would serve as the first model to be applied by AUF in other countries around the world.
VNU's Vice Director Pham Bao Son remarked the cooperative project to establish a Center of Vietnamese studies archives of VNU and AUF is of national scope and thus highly regarded by VNU. The strengthening and promotion of cooperation in sharing research experiences, training scientific staff and exchanging professional knowledge between the two sides will ensure the sustainability of the project.