https://ussh.vnu.edu.vn/en/news/activities/meeting-with-the-history-ngo-forum-for-peace-in-east-asia-south-korea-19711.html
The meeting was about the organization of the international Conference "The role of history education in peacebuilding in East Asia". As planned, the event will take place from July 19th-25th, 2020 (including 3 days for field trips) in Hanoi. Leading representatives of the two sides discussed and agreed on the preliminary topics such as location, participants, operational language, reception protocol and equipment.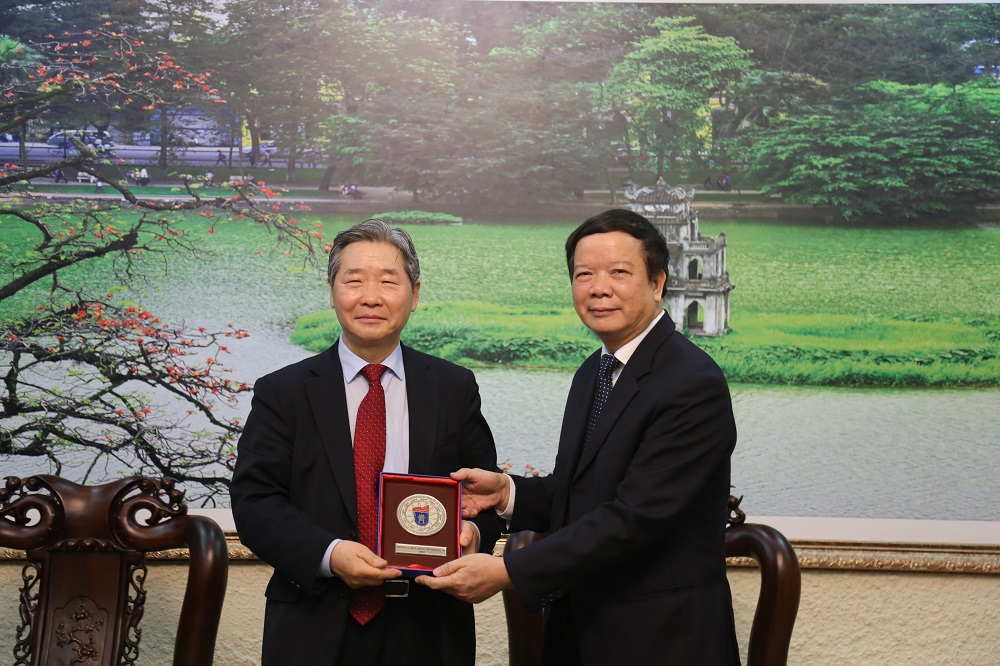 Prof.Dr Nguyen Van Kim sends a token to Prof. Jang-Hie Lee
On behalf of USSH, Prof.Dr Nguyen Van Kim highly appreciated the idea of holding the conference and expressed the interest of USSH as well as that of the Vietnamese historians in such a significant event. The Vice Rector said USSH would provide the best conditions for the successful organization of this conference. On behalf of the History NGO Forum for Peace in East Asia, Prof. Jang-Hie Lee expressed his gratitude for having the chance to visit a prestigious university in Vietnam specialized in social sciences and humanities. He said the upcoming Conference will be an opportunity to improve mutual understanding and exchange between Vietnam and South Korea, drawing lessons for the development of this bilateral relationship and contributing to world peace in general.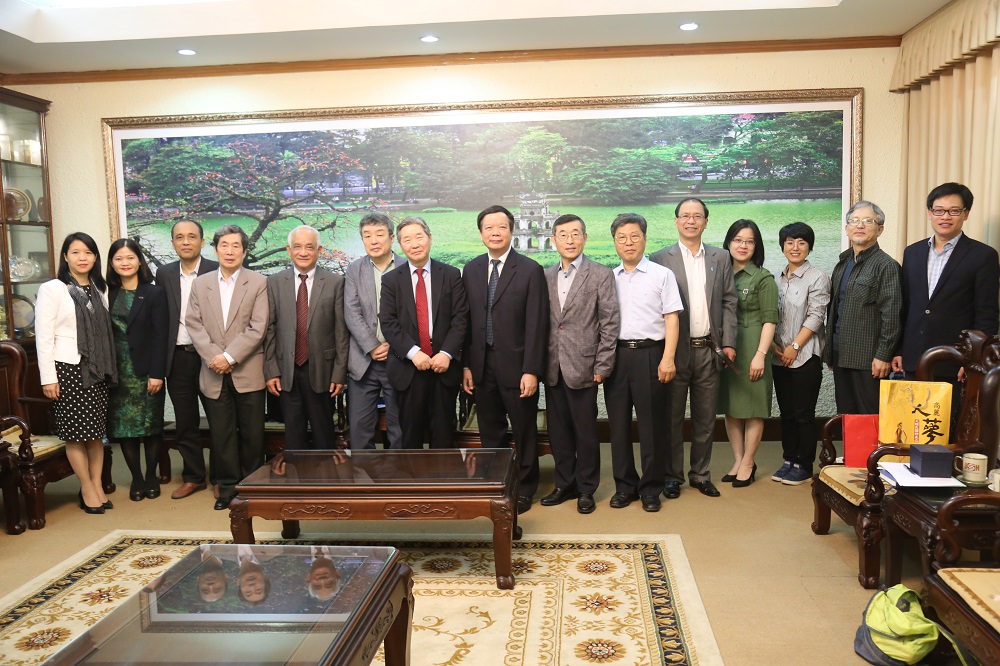 The History NGO Forum for Peace in East Asia was founded in 2007 with the holding of the first NGO conference on History and Peace in Seoul, South Korea. Its mission has been to promote peace and reconciliation in East Asia and find a common historical perception between countries. Some of its activities are holding international NGO conference on History and Peace, exchanging and affiliating with international NGOs, and rendering support to member organizations to strengthen their competence.