https://ussh.vnu.edu.vn/en/news/activities/international-conference-on-sustainable-tourism-development-19621.html
The conference brought together 60 international scholars coming from 22 different countries and territories and representatives of domestic and foreign governing bodies, training and research institutions.
Tourism development not only offers economic benefits, but also contributes to alleviating poverty, creating employment opportunities, and facilitating cultural exchange as well as global integration. However, it is also associated with a number of environmental problems, such as increased amount of waste, air pollution, and climate change. Also, the growth of social evils such as prostitution or higher numbers of pickpockets; are often linked to increased numbers of national and international guests.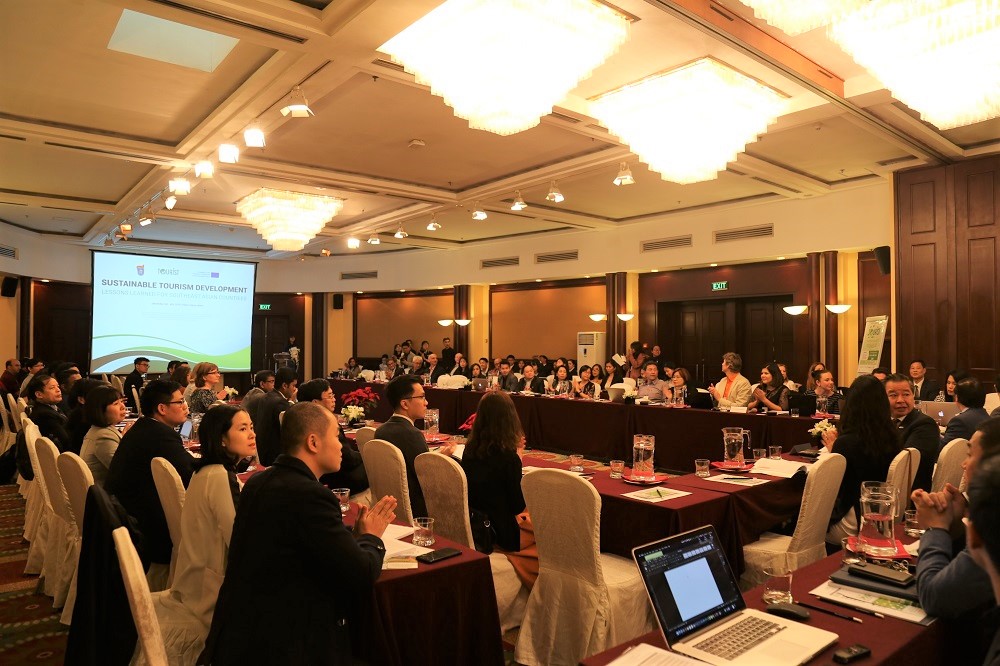 Concerns for this degradation of tourism development have led to the focus on more "sustainable tourism development". In Southeast Asia (SEA), where strong growth in tourism has been seen, the issues of sustainable tourism development have been thoroughly considered. Although all countries in SEA are currently in very different stages of the tourism-life-cycle, all of them suffer from the problems caused by local and/or international tourism.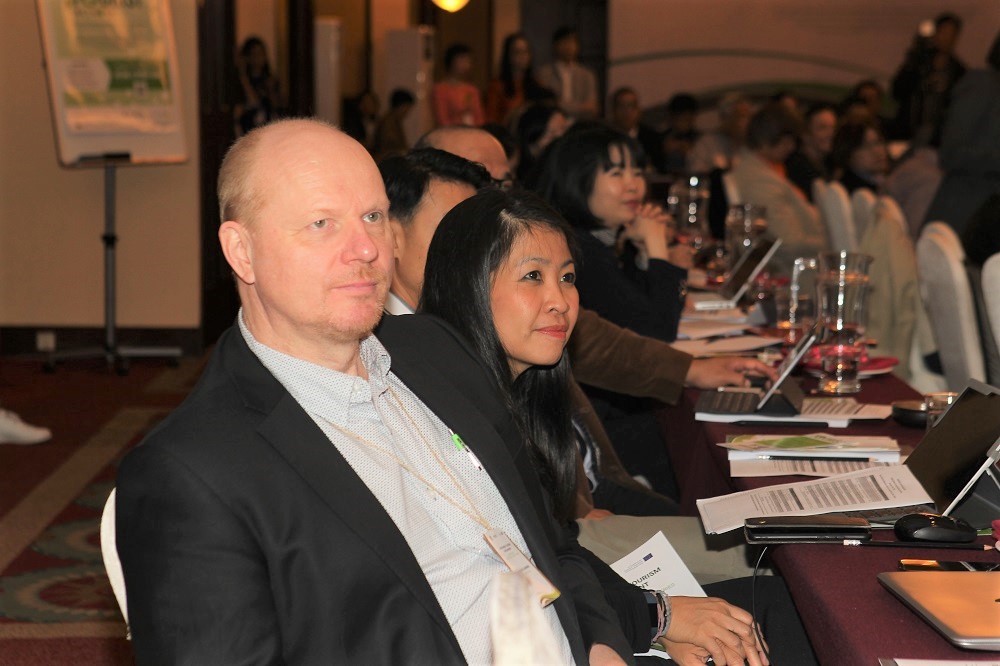 In this context, the conference created a forum for scholars and tourism researchers to exchange knowledge, research results and methods related to sustainable tourism in Southeast Asia in particular and in other countries in the world in general, repositioning the position of regional tourism and re-acknowledging the role of Vietnam tourism in the region in the context of integration. The conference clarifies current situation as well as critical issues of sustainable tourism in SEA, including antecedents, challenges, limitations, collaborations among related stakeholders. Solutions, implications and consultancy activities would be proposed based on the results.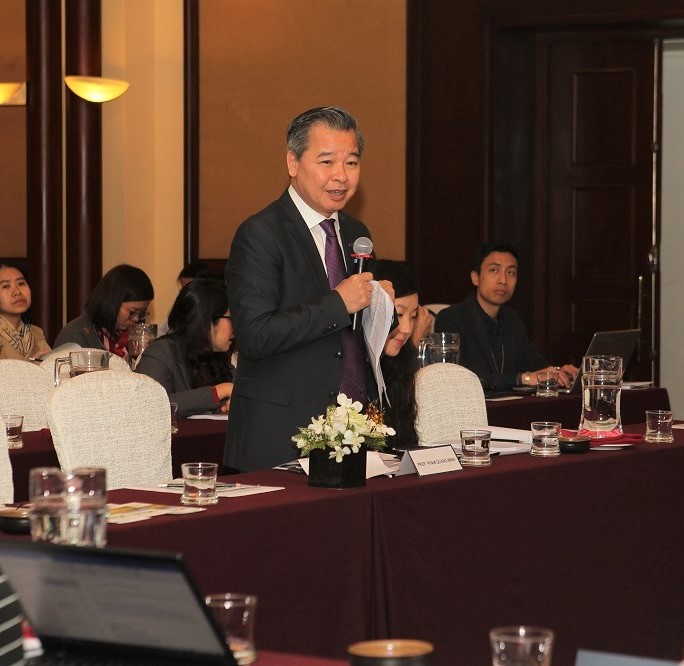 Prof.Dr Pham Quang Minh (USSH's Rector) speaks at the conference
Speaking at the opening ceremony, Prof.Dr Pham Quang Minh (USSH's Rector) highly appreciated the meaning of the conference not only on the academic but also the social aspect. It is an encouraging sign that shows the contribution of Vietnam and the Southeast Asian countries to realizing the Sustainable Development goals set our by the UN. Moreover, the Rector expressed his delight that USSH would continue to act as an academic forum where experts, scholars and researchers of different countries exchange ideas; contributing to the goal of innovation and international integration of the University and Vietnam as a whole.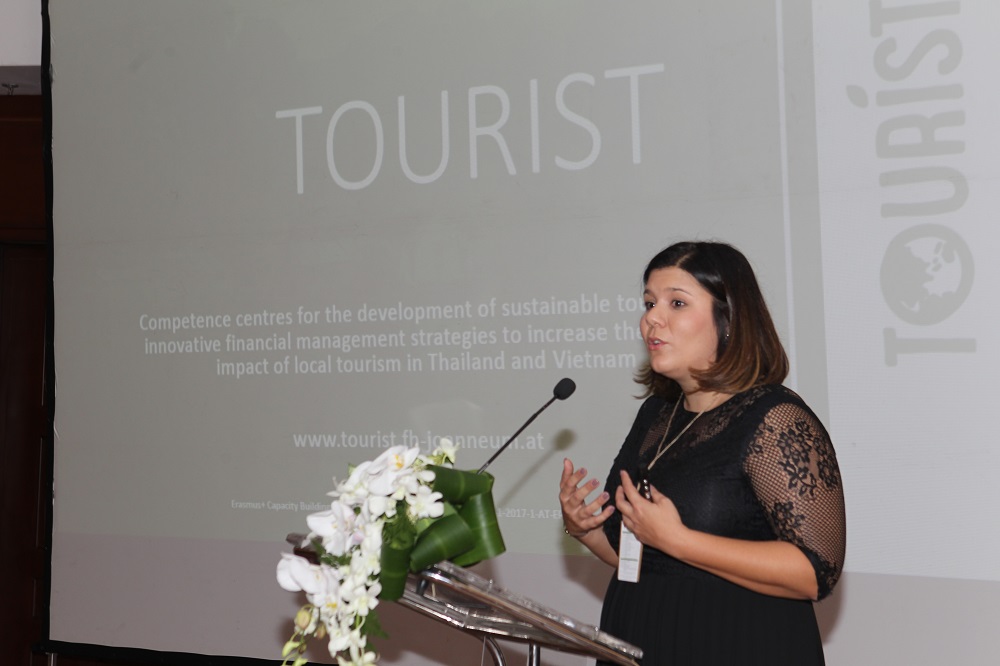 MA. Claudia Linditsch (Fh Joanneum University of Applied Sciences - Republic of Austria) introduces about Project TOURIST
Also at the opening ceremony, the delegates listened to the presentation on Project TOURIST by MA. Claudia Linditsch (coordinator of the project, Fh Joanneum University of Applied Sciences). TOURIST focuses on implementing so called competence centers on sustainable tourism and innovative financial management strategies at partner universities in Thailand and Vietnam in order to be able to increase their expertise to enhance the funding of projects focusing on sustainable tourism. The project aims to train the staff of 7 universities in Vietnam and Thailand through 4 training courses, creating a network and forum for exchanging knowledge. The 3 universities of Vietnam participating in the project: USSH, VNU Hanoi; USSH, VNU HCMC; and Hue University.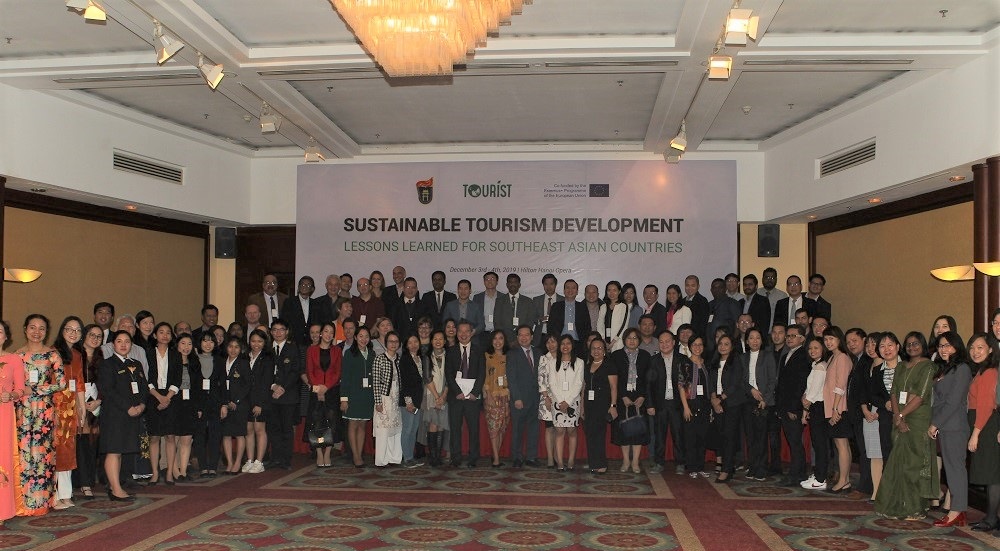 After the opening ceremony, the conference will take place until the end of December 4th with 4 panels: conceptualization of sustainable tourism development; stakeholder participation in sustainable tourism development; different forms of sustainable tourism; planning and managing sustainable tourism development.