https://ussh.vnu.edu.vn/en/organizational-structure/centers-institutes-companies/hanoi-sejong-center-for-korean-language-13054.html
https://ussh.vnu.edu.vn/uploads/ussh/organizational-structure/2015_12/hanoi-sejong-center-for-korean-language30112015164022.png
Introduction
The Center was established based on Decision no 1816/QĐ/XHNV-TC dated September 21st 2011 as a successor of the Center on Korean language and studies and the bilateral agreemnt between USSH and Busan University of Foreign Languages. The Center on Korean language and studies is tasked with organizing short-term courses and exams and issuing international degrees on Korean language, and holding other courses related to Korean language and culture for Vietnamese.
With the total strength of USSH, a traditional and leading instutition in Vietnam in the field of social sciences and humanities, and Busan University of Foreign Languages, one of the most prestigious universities in Korea in terms of Korean language teaching, the Center is striving towards international standards in teaching Korean language and culture.
The diversity and modernity of training programs, the expertise of Korean teachers, the professionalism in management and an elegant organizational structure – these are the advantages used by the Hanoi Sejong Center for Korean language to organize training courses on Korean language and culture that meet the national standards set out by South Korea. At the same time, the Center provides consulting on overseas study and job opportunities in Korea and Vietnam.
Board of Directors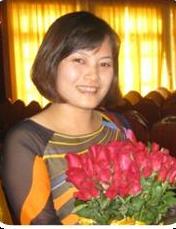 Director
Prominent activities
Training
The Sejong Center for Korean language offers students training courses on Korean language designed by KSI according to Korean national standards. The training course is divided into 6 levels: Basic I, Basic II, Intermediary I, Intermediary II, Advanced I and Advanced II. Upon completing all the classes, students are able to use Korean language with fluency and apply for jobs in organizations and businesses that use Korean or continue their study at well-known Korean universities.
Students can learn Korean language fast and efficiently with modern textbooks from the Sejong Institute. Accordingly, every Korean language course is aimed at practical concerns and especially on communication.
Courses will combine theory and practice in a systematic and realible way, emphasizing lively and dynamic class activities such as language game, roleplaying, music and movies.
All the teaching and scoring of students at the Center are carried out by the Busan University of Foreign Language.
The selected lecturers at the Center are experts in teaching Korean language for foreigners. In addition, the modern teaching equipment creates the best environment for students to practice Korean language.
Upon graduation, students receive a Certificate from the Rector of Busan University of Foreign Languages. Distinguished students are offered a 50% discount at the next courses, and if their overall academic performance over all the courses is excellent, they are granted a scholarship to continue their study in Busan University of Foreign Language. With their certificates, the students can better apply for jobs at organizations and businesses that use Korean language in Vietnam or move to study abroad at Korean universities.
Special programs include focused Korean language, semi-focused Korean language, delegated Korean language training, Korean language for students seeking marriage visa in South Korea.
Cultural activities
Closely combine theoretical and practical lessons and self-study sessions in a systematic and methodical way; emphasize interesting and attractive learning methods through language games, plays, music, films.
Other activities
The Center actively supports its students in applying for scholarships and introduces them to short-term training courses in South Korea through the annually held Korean speaking contests, which help students to cultivate their Korean language capability.
Contact
Room 101-103, Block C, USSH - VNU
336 Nguyen Trai, Thanh Xuân, Hà Nội
Phone: (024) 35578363
Email: koreancenter@ussh.edu.vn